Physical and Occupational Therapy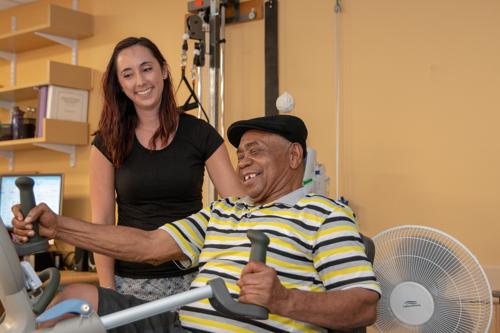 Refer a Patient
Refer a patient
Call for assistance with the referral process
617.638.7869
Please Note
Rehab.Therapies@bmc.org
617.638.7869
Recovering from an injury or learning to live with a physical disability or limitation can be challenging. Physical therapy (PT) and occupational therapy (OT) can help patients regain strength or mobility, relearn skills, or find new ways of performing everyday tasks. Each patient will experience a different treatment program designed especially for them. By working with the patient and their loved ones physical and/or occupational therapists can care for patients to provide the following therapies:
Walking and balance retraining
Wheelchair seating and medical equipment assessment
Mobilization Techniques
Return to Sport Retraining
Physical Modalities
Range of motion, strengthening, flexibility, and stabilization exercises
Body weight supported treadmill training
Neuromuscular re-education
Functional electrical stimulation
Splinting
Functional mobility and transfer retraining
Activities of Daily Living (ADLs) retraining
Contracture management
Vestibular rehabilitation
Fall prevention
When a patient is referred to PT or OT, their first visit will be an evaluation. This means the therapist will ask about the patient's physical history, examine the area of the body that needs therapy, and make a recommendation for treatment. Patients will be asked to come in once a week or more frequently, depending on their care plan.
Inpatient Therapy
Physical and occupational therapists work with patients while they are in the hospital to help them regain independence and function. They can also help in making sure the patient goes to a safe setting when they are ready to leave the hospital. This could be home, but could also be to a non-hospital setting that helps with physical therapy
Physical Therapy
PTs may evaluate range of motion, strength, coordination, balance and cognition as they relate to functional mobility, including bed mobility, transfers, ambulation, wheelchair mobility and stairs. 
Occupational Therapy
OTs may evaluate range of motion, strength, coordination, balance, and cognition as they relate to activities of daily living (ADLs) including bathing, dressing, toileting, and self-feeding.
Contact Us
BMC Campus Location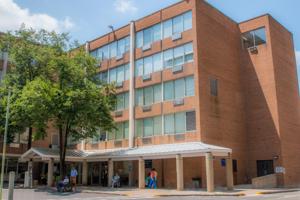 Hyde Park Location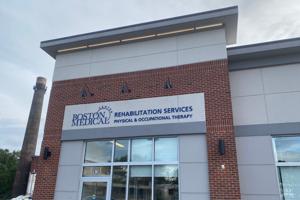 Winthrop Location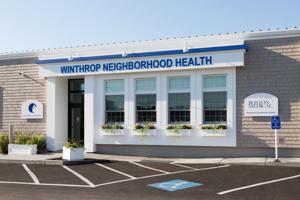 Our Team
The Physical and Occupational Therapy Team
Karen Mattie, PT, DPT, MS
Senior Director, Clinical Operations
Kara Schworm, PT, DPT, CCS
Director, Rehabilitative Services
Jeffrey Merritt
Operations Manager, Rehabilitative Services
Kathryn Ferrari, MSPT
Manager, Outpatient Rehabilitative Services, Boston Medical Center Campus
Mary Kate Miller, PT, DPT, OCS
Manager, Outpatient Rehabilitative Services, Hyde Park
Julie Murray, OTR/L
Manager, Inpatient Rehabilitative Services
James Sherman, PT, DPT
Manager, Outpatient Rehabilitative Services, Winthrop Neighborhood Health
Patient Resources
What to know before your visit, payment and insurance Information, common questions and more.
Residency and Fellowship Information
Physical and Occupational Therapy Education & Training for Students
Clinical affiliations with accredited PT, PT, and OT programs:
Physical Therapy
Boston University
Drexel University
Ithaca University
MGH – IHP
Northeastern University
Quinnipiac
Simmons
Springfield College
University of Indianapolis
UMass – Lowell
University of Rhode Island
Occupational Therapy
Boston University
MGH-IHP
Springfield College
Tufts
UNH
University of Indianapolis
Physical Therapy Assistant
Baystate College
University of Indianapolis