Nutrition and Weight Management
Existing Patients
Make an appointment by phone
617.638.7470
Make an appointment with MyChart
Book with MyChart
Hours of Operation: Monday - Friday: 8:00 AM - 5:00 PM
New Patients
To be seen by a member of our team you will need a referral from your primary care physician (PCP) with a medical diagnosis.
If your PCP is located on the BMC campus or at an associated community health center using Epic, referrals to the Nutrition and Weight Management Center can be placed through Epic.
Otherwise, referrals can be faxed to the BMC Referral Center at (617) 638-6756.
Our office will contact you upon receipt of the referral.
Learn more about coming to BMC.
617.638.7470
Refer a Patient
Refer a patient
Fax referral information to 617.638.7449
Call for assistance with the referral process
617.638.7470
Please Note
Please send a referral that specifies a diagnosis and/or type of nutritional counseling desired.
If you are located on the BMC campus or at an associated community health center using Epic, the referral should be sent via Epic. Otherwise, the referral can be faxed to the BMC Referral Center at (617) 638-6756. Please do not hesitate to contact our clinic at (617) 638-7470 for assistance with the referral process.
Our office will contact the patient upon receipt of the referral in order to schedule an appointment.
Please note that while many health insurance plans cover or partially cover medical nutrition therapy some do not cover visits with a dietitian or will only cover visits for specific diagnoses. For instance, Medicare will only allow dietitian visits for diabetes or chronic renal insufficiency. Please have your patient contact his/her insurance company to learn details about their specific coverage.
If your patient does not have insurance, or if their insurance will not cover dietitian visits, they have the option to self pay at the time of the visit. Please direct the patient to contact Patient Financial Services at 725 Albany Street, Suite 3C (617) 414-5155 prior to their scheduled appointment for further details.
Hours of Operation: Monday - Friday: 8:00 AM - 5:00 PM
617.638.7470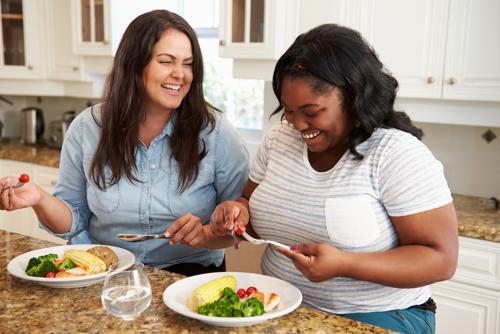 The Nutrition and Weight Management Program at Boston Medical Center is an integral part of the Center for Endocrinology, Diabetes, Nutrition and Weight Management. The Center offers state-of-the-art diagnostic and treatment services for nutritional disorders and weight management for adults age 18 and older. 
Obesity is a chronic and complex disease with multiple therapeutic options. The Medical Weight Management Team supports all people seeking comprehensive care for obesity. We include a team of obesity medicine physicians, bariatric surgeons, endocrinologist, nurse practitioners, clinical social worker, and registered dieticians who specialize in a comprehensive, knowledgeable, empathetic, and personalized approach to each patient. 
Our commitment is to long term meaningful weight loss success .We incorporate the spectrum of interventions including lifestyle interventions, medically supervised weight loss plans with pharmacotherapy and weight loss surgery. Our commitment is each individual and their needs; providing care without exception. 
Contact Us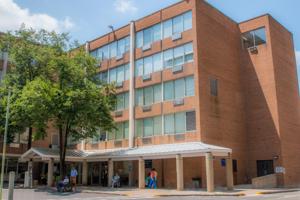 Specialty Clinics
A national leader in the field, the BMC Nutrition and Weight Management staff is dedicated to promoting healthy weight through medical nutrition therapy (MNT). MNT manages a variety of diseases by combining nutrition diagnostic, therapy, and counseling services. It goes beyond basic nutrition education. This holistic care model helps patients reach their goals through customized eating plans, behavioral support, and exercise.
An estimated 45 million Americans go on a diet each year, and Americans spend $33 billion each year on weight loss products. Yet, nearly two-thirds of Americans are overweight or obese. Obesity is a chronic disease that requires lifelong treatment and medical care.
Our Team
Providers
Denise Wong, MD
Kristen Spain, NP
Joelle Sulistio, NP
Kristen Yiu, NP
Registered Dieticians
Stephanie Chen, MS, RD, LDN
Joanne Keaveney
Michelle Ly, MS, RD, LDN
Jessica Peters
Sarah Veber
Research Support Staff
Özden Özkur Akinci, MSc, PhD - Research Coordinator
Astrid Atakov Castilla
Provider Resources
We are committed to providing a high level of assistance to our physician colleagues within BMC and outside of the BMC system, as well. Whether for diagnostics, treatment, a single consultation, second opinion or ongoing follow up, our physicians will keep the consulting physician fully informed of the patient's treatment plan and coordinate long term management.
Free Virtual Patient Orientation Session
For most weight management patients, the first appointment will be a virtual group class taught by one of the Registered Dietitians. The class will introduce eating strategies to help you make sustainable lifestyle changes. Following the virtual class, patients will meet with an obesity medicine specialist and  dietitian individually to assess immediate and long-term nutrition needs and create an individualized plan. This plan will take into account any potential medical issues, as well as personal lifestyle choices. Subsequent appointments will be scheduled as needed to assess progress, provide support and additional counseling, or to modify the plan. 
Research Overview
Our weight management and nutrition team is  actively engaged in research including obesity and fatty liver disease and therapies for short bowel syndrome . We provide many opportunities for patients to participate in clinical trials.