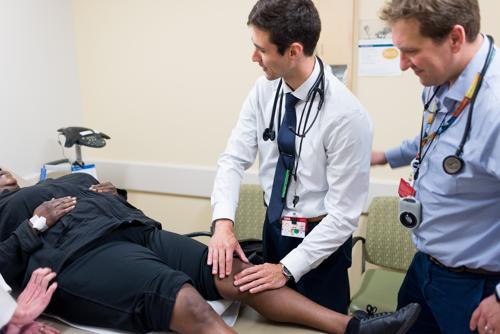 Existing Patients
Make an appointment by phone
617.638.7460
Make an appointment with MyChart
Book with MyChart
Hours of Operation: Monday - Friday 8 a.m. - 5 p.m.
Refer a Patient
Refer a patient
Call for assistance with the referral process
617.638.7460
Hours of Operation: Monday - Friday 8 a.m. - 5 p.m.
617.638.7460
The Department of Rheumatology provides a full range of services - including joint injections, musculoskeletal ultrasound, and infusion therapies – for arthritis and systemic rheumatic autoimmune diseases, including scleroderma, lupus, inflammatory arthritis, spondyloarthritis, osteoarthritis, and gout. For all conditions, our rheumatologists work closely with providers in other departments to ensure you receive the best care possible, for all aspects of your health.
Our department includes specific programs for several conditions, including the largest scleroderma program in New England and a lupus program that offers multidisciplinary care in conjunction with a variety of specialists. 
A BMC clinical pharmacist works closely with our doctors and patients to ensure that you have all the information you need about your medications and that medication interactions are minimized. We can also help you navigate the insurance process, so you can get joint-saving treatment safely and without delay. Our BMC Infusion Suite provides patients with the utmost privacy, comfort, and convenience.
Our rheumatologists are actively engaged in research and have led development of national treatment guidelines in osteoarthritis, gout, and spondyloarthritis. We provide many opportunities for patients to participate in clinical trials.
Contact Us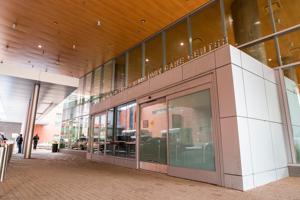 Specialty Clinics
Lupus is a complex autoimmune disorder where the body's cells are attacked by one's own immune system. This leads to inflammation and damage to various body tissues. Lupus can affect many parts of the body including the joints, kidneys, skin, heart, lungs, blood vessels, and brain. The organs that are affected are different for every person.
Patient Resources
The American College of Rheumatology provides a wide range of tips, support, and other information for patients with arthritis and systemic rheumatic autoimmune diseases and their families.
Research Overview
Our rheumatology department members have research expertise in many areas of rheumatic diseases. Our faculty are internationally recognized for contributions to research and have been at the forefront of developing new approaches to the study and treatment of disorders such as scleroderma, osteoarthritis, lupus, vasculitis, spondyloarthritis and gout.
Residency and Fellowship Information
The Department of Rheumatology at BMC offers a two-year fellowship program that provides fellows with a range of hands-on opportunities in both clinical care and research. More information about available fellowship can be found here.
Latest from HealthCity
Tuhina Neogi, MD, PhD, and Nina Lin, MD describe their COVID clinical trials and why engaging underrepresented minorities to participate is essential.