We are currently experiencing significant overcrowding in the Emergency Department. Only one visitor is allowed at this time in order to keep our staff, patients and their loved ones safe. Depending on patient volume, we may at times need to limit all visitors, at the discretion of the care team, and with very few exceptions.
If you are having an emergency, please call 911.

BMC offers state of the art emergency care in an equitable and compassionate manner. We offer in person or web-based interpreter services for over 150 languages. If you have medical questions, please call your primary care doctor, or you may come to the Emergency Department to be seen. We are not able to give medical advice over the phone.
The Emergency Department at Boston Medical Center
The Emergency Department (ED) at Boston Medical Center provides 24/7 cutting-edge, comprehensive, team-based emergency medical care. Located in the heart of Boston's historic South End, we offer a full complement of surgical and subspecialty consult services.
Boston Medical Center is the largest and busiest provider of trauma and emergency services in New England. Our Emergency Department serves more than 130,000 patients each year and is a national model of excellence in emergency medicine. We have a specialized pediatric emergency department staffed by board certified pediatricians and pediatric emergency medicine specialists. Our team consists of experienced emergency medicine attending physicians, advanced practice providers, emergency medicine residents, Emergency nurses, patient care techs, mental health specialists, social workers and case managers.
Vision
Partner with our community to deliver exceptional, accessible, and equitable emergency care, while aspiring to eliminate preventable injury and disease
Mission
The Boston Medical Center Emergency Department provides compassionate, culturally humble, and sensitive high-quality acute care to our patients while addressing the biopsychosocial needs of our diverse population, training the leaders of tomorrow, and advancing health outcomes in our community through scholarship and advocacy.
Diversity Statement
The BMC ED strives to achieve health equity, racial and social justice, and departmental diversity. As a team, we work to create and foster an inclusive and safe environment. We celebrate diversity in our patients, staff, faculty, trainees, and our surrounding community, including but not limited to all genders, races, ethnicities, languages, sexual orientations, religions, socioeconomic backgrounds, health status, country of origin, and abilities. Using education, research, and advocacy, we work to address and alleviate acute medical and social health disparities. Additionally, we take aim at upstream structural drivers of health to impact deep-rooted threats to equity.
Our Team
Physician Assistants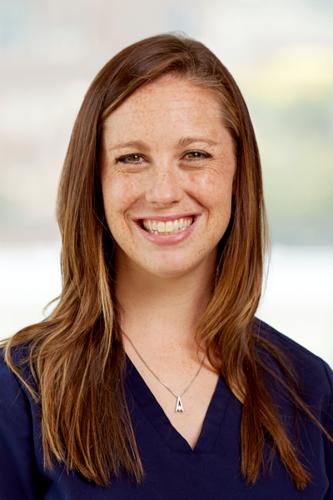 Mark DeLeo
Isabel Hardy
Greg Howarth
Brooke Kent
Alicia Pavadore
Mara Swartzentruber
Thomas Connor
Philanthropy
Boston Medical Center is a non-profit 501(c)(3) organization, and all donations are tax deductible. If you have any questions about giving, please call Our Development Office at 617.638.8990 or email philanthropy@bmc.org.
Department News
Christian Arbelaez, MD, MPH is the new Chief of Emergency Medicine at Boston Medical Center (BMC) and Chair of the Department of Emergency Medicine at Boston University School of Medicine (BUSM).
Leaders from hospitals and emergency medicine departments from coast to coast will convene in Boston today to attend the first ever Leaders of Essential Emergency Departments Conference,…
Research Overview
The Department of Emergency Medicine Research team conducts clinical and behavioral research on a wide variety of topics and disease processes.  They are available to assist with designing and planning research, applying for IRB approval, implementing studies, performing data analysis, as well as preparing abstracts, posters, and manuscripts. The team offers a full range of research management activities from grant submission, study setup and implementation to dissemination and closure.  
Research Support
Our research team includes a full-time data manager/analyst, as well as full-time research assistants, a grant administrator and one part-time PhD bio-statistician.
Collaborate with the Department of Emergency Medicine Research
Sponsors: Interested in partnering with the Department of EM Research? Please e-mail a study synopsis to our team to assess investigator interest and site feasibility (emergencymedicineresearch@bmc.org). 
Researchers: Interested in collaborating with our EM researchers? Please e-mail us to setup a meeting to review potential partnerships (emergencymedicineresearch@bmc.org).
Residency and Fellowship Information