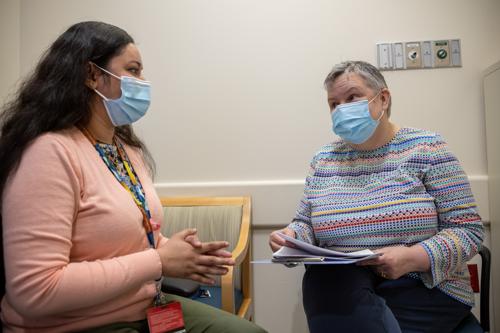 Existing Patients
Make an appointment by phone
617.414.4238
Make an appointment with MyChart
Book with MyChart
Hours of Operation: Monday, Wednesday, Friday: 8 a.m. – 6 p.m; Tuesday, Thursday: 8 a.m. – 8 p.m.
Refer a Patient
Refer a patient
Call for assistance with the referral process
617.414.4238
Hours of Operation: Monday, Wednesday, Friday: 8 a.m. – 6 p.m; Tuesday, Thursday: 8 a.m. – 8 p.m.
617.414.4238
Welcome to the Boston Medical Center and Boston University Chobanian & Avedisian School of Medicine Department of Psychiatry. We provide addiction treatment, emergency psychiatric services, child and adolescent services, adult services, integrated behavioral health services and global and local research programs. Our faculty, clinicians and staff are deeply committed to providing excellent care to the diverse populations served by Boston Medical Center, the Boston Veterans Administration Health System, and our community health center partners.
Our programs focus on mitigating the social determinants of health and providing culturally sensitive care, training, and research. Explore our department, its outstanding clinical services, and world-class research and training opportunities below.
If you or someone you know is experiencing a mental health-related crisis reach out to the BEST 24hr call center: 1-800-981-HELP (4357). Telehealth is also available!
Contact Us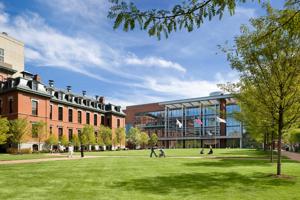 Research Overview
Through research, the Department of Psychiatry seeks to advance our understanding of the causes of and risk factors for psychiatric illnesses; to facilitate the development of more effective diagnostic, treatment, and prevention strategies for a wide array of psychiatric disorders; and to improve the quality and accessibility of our mental health services. We conduct a wide range of research that include:
basic science
clinical trials
implementation science
health services research
qualitative and mixed-methods research
epidemiologic research
epigenetic research
community-based participatory research
biobank initiatives
Our research initiatives encompass a wide variety of specialties, including maternal and child mental health, veterans' health, post-traumatic stress disorder, addiction psychiatry, Alzheimer's disease, refugee health, global psychiatry, depression, and serious mental illnesses such as schizophrenia.
We apply a multidisciplinary approach to understanding the complex mental health needs of our patients, in both global and local contexts. We are engaged in research projects in more than 15 countries in Africa, Asia, South America, and the Middle East.  
Global & Local Center for Mental Health Disparities
The Global & Local Center for Mental Health Disparities aims to improve the mental health of global communities through clinical, research, and training initiatives. The Center works both locally in Boston and globally to build the capacity of our partners to provide mental health care, conduct research, and build the next generation of mental health professionals, all while ensuring our work is culturally informed.
Africa Global Mental Health Institute (AGMHI) 
The Africa Global Mental Health Institute works to equip mental health professionals in Africa with the tools they need to effectively care for those with mental illnesses, through training and education programs, research, and partnerships with key stakeholders.
Residency and Fellowship Information
The Department of Psychiatry is deeply committed to providing education for the next generation of psychiatric and clinical care providers. With our exceptionally diverse patient population and wide array of clinical services and research, we offer a unique place for providers to learn. We provide training opportunities for:
Fellows
Psychiatric Nurse Practitioners
Interns
Pre-Doctoral Psychologists and Post-doctoral Psychologists
Learn more about the educational programs by clicking on the links above and by visiting the Boston University Chobanian & Avedisian School of Medicine website.