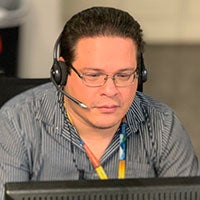 BEST Call Center
Boston Medical Center Emergency Services Program (BMC ESP) provides a comprehensive and highly integrated system of crisis evaluation, intervention, and treatment in the Boston, Cambridge, Somerville, and Fall River area.
Our team consists of psychiatrists, master's level clinicians, registered nurses, nurse practitioners, family partners, certified peer specialists, and mental health workers. We serve all individuals who have Mass Health (Medicaid) Plans, Medicare, Medicare/Medicaid, AllWays Health Partner, Beacon Health Options, Harvard Pilgrim, Tufts Health Together, United Health Care, and Uninsured.
Emergency Services Available:
24/7 Call Center
24/7 call center is staffed by master's level clinicians who will triage calls, provide support, make appropriate referrals via phone and/or arrange for in-person evaluations. To initiate services, call the toll-free 24-Hour Hotline: 1-800-981-HELP (4357).
Mobile Crisis Teams
Mobile Crisis Teams provides 24-hour response to adults and youth in need of crisis intervention for mental health and substance abuse concerns in various settings: in the community, schools, and at local Emergency Departments.
Mobile Crisis Intervention
Mobile Crisis Intervention known as MCI, is the youth-serving (under the age of 21) component of our program. MCI provides short-term service that is a mobile, onsite, face-to-face therapeutic response to youth and families experiencing behavioral health crisis. MCI provides up to 7 days of intervention and services.
Urgent Care Centers
Urgent Care Centers offers an option when an office-based evaluation is desired. Urgent Care Evaluations provides short-term crisis evaluation on both a scheduled and drop-in basis. Always call the 24-Hour Hotline prior to visiting Urgent Care.
Community Crisis Stabilization Units
Community Crisis Stabilization Units serve persons 18 years of age and older, providing short-term crisis intervention over a three-to-five day stay at facilities in partnership with Bay Cove Human Services and Child & Family Services of New Bedford. The Crisis Stabilization Unit is a successful alternative or diversion to inpatient hospitalization.
For more information, call the toll-free 24-Hour Hotline: 1-800-981-HELP (4357).
Criminal Justice Diversion Program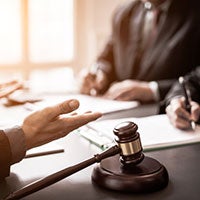 The Emergency Services team partners with police departments and the court systems to provide support and training. These are available services.
Police Support: clinical support for Boston Police Department in responding to mental health crises
Court System Support: clinical support for three Boston Municipal Court Department mental health specialty courts
Probation Support: provide psychiatric evaluations requested by probation officers