BMC Innovations
November 2016 Volume 3, Issue 2
November 03, 2016
From the Desk of Kate Walsh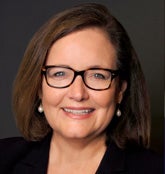 Two decades ago, Boston City Hospital and Boston University Medical Center united under a shared mission of providing exceptional care without exception and became Boston Medical Center (BMC). For the past twenty years, we have remained true to these roots while simultaneously establishing ourselves as a premier academic medical center.
Throughout our history, one thing has remained constant – BMC has been committed to Boston's most vulnerable residents. As we celebrate our rich history this milestone anniversary, we also continue to look forward and find ways to innovate and adapt to the rapidly changing needs of both our communities and the health care environment.
In this issue, you'll read about how BMC is pioneering new models of care in transgender medicine, integrating primary and behavioral health care for children, keeping at-risk elders in their homes, giving patients faster access to substance use treatment, training future clinicians on social factors that impact health, and ways our expanded Teaching Kitchen is helping patients eat healthier foods. With these programs and many others, we are ensuring our commitment to serve Boston's residents for decades to come.
BMC Leading the Way in Transgender Medicine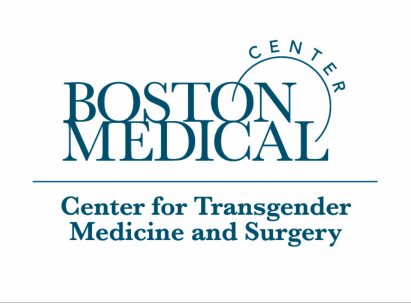 When BMC saw a rise in transgender patients needing a broader spectrum of care, the hospital responded by creating the Center for Transgender Medicine and Surgery, joining a small group of academic medical centers in the country providing a full range of care to transgender individuals.
While most services offered by the center have already been taking place at BMC, the hospital has launched a male-to-female gender affirmation surgery program that is the first of its kind in New England. This surgical program helps make BMC's center one of the first truly comprehensive programs in transgender medicine.
"This is an important addition to our surgical offerings as it truly represents BMC's commitment to industry-leading medical care and to serving the needs of all members of our community," said Kate Walsh, president and CEO of BMC. "For many of our transgender patients, surgery is the only way for them to lead a more complete life."
The overarching goal of the center is to create an organized and positive health care experience for transgender individuals. While BMC has been providing care to transgender individuals for decades, the center brings the many areas of care under one roof to allow for a more organized approach to patient care. In addition, the process of building the center helped BMC providers identify and fill gaps in care, ensuring the hospital is providing comprehensive care in this area.
As medical thinking has moved to recognize the biological component in gender identity, insurance companies have begun to cover care more fully, rather than just covering mental health care. All transgender medical and surgical care has been covered by Medicare and by Massachusetts insurers since 2014. Patients interested in gender affirmation surgery must meet strict criteria determined by an internal board comprised of several BMC clinicians including physicians and surgeons in endocrinology, urology, plastic surgery, primary care, and mental health.
"After years of serving the region as a primary resource for transgender hormone treatment and surgery, it makes sense that BMC should take this next step to provide even more comprehensive care for our transgender patients," said Joshua Safer, MD, an endocrinologist who also serves as the medical director for the Center for Transgender Medicine and Surgery at BMC.
New BMC Training Focuses on Social Determinants of Health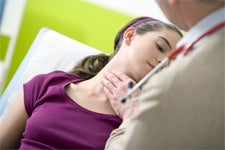 When BMC medical interns starting residency training programs come in for orientation before officially beginning their new positions, their curriculum will look different from others across the country. Their formal introduction to BMC includes a new training module about social determinants of health – conditions that can affect health, such as socioeconomic status, employment, housing, and social support.
"In this country, we spend more money than any other on health care, but the outcomes don't reflect that investment," said Thea James, MD, attending physician in the Emergency Department, Vice President of Mission, and Associate Chief Medical Officer, who developed the curriculum. "Research has found that the biomedical model, which is the traditional view of medicine, accounts for only 20 percent of health, while social determinants account for 60 percent. Because of this, the health care system is becoming more about keeping people well along the continuum of care, not just episodic care."
The training brings together all interns for a day and a half before they start their residencies at BMC. They attend a lecture on social determinants of health and a video training run by physicians and residents. In one exercise residents were encouraged to probe to understand why a patient wasn't adhering to his medication regimen. The answer? Limited financial resources meant he was choosing between buying food for his family and filling his prescription. The videos and discussion highlighted the importance of including the patient in the conversation and accommodating their needs and preferences as much as possible for optimal care.
"There have been pockets of work in this area at BMC, but this is the first year we've had an institutional approach to this shared problem," says Jeffrey Schneider, MD, an Emergency Department physician and the chairman of the Graduate Medical Education Committee at BMC. "We wanted to teach interns about social determinants of health in their first 24 hours of being at BMC, because it's a critically important lens to use, and one that is very important given the population we serve. It's consistent with our longstanding approach to treat the whole patient."
Because of the importance of screening for and addressing social determinants of health, James and Schneider, along with a group of residents, are creating a clinically-based curriculum to develop and reinforce residents' skills, with an emphasis on addressing these social determinants at every level of care.
"It's one thing to have the mindset that social determinants of health are important, but now health reform is building a system where addressing them is not only crucial to a patient's health, but also to an organization's financial health," says James. "We've prepared well at BMC, with robust programs and services and relationships with outside services. But it's up to us to work with the patient to determine their needs and close the circle to make sure those needs are met."
For more information on this training module and social determinants of health, see the recent article on WBUR.
BMC Leads Implementation of Children's Mental Health Initiative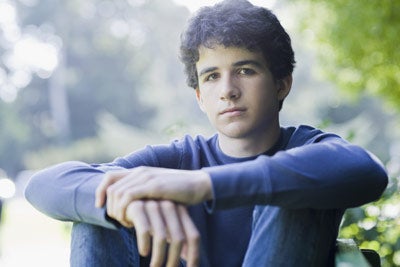 Today four out of five American children with mental illness do not receive the care they need, and it can often take as long as 10 years until mental health conditions in children are properly diagnosed. To remove barriers to treatment of mental health issues in children, BMC is leading a $10 million initiative from the Richard and Susan Smith Family Foundation, benefiting approximately 20,000 children in the Greater Boston area.
The TEAM UP for Children (Transforming and Expanding Access to Mental Health in Urban Pediatrics) initiative will address the need for integration between primary and behavioral health care for children by awarding grants to BMC and to three community health centers working in partnership with BMC: The Dimock Center in Roxbury, Codman Square Health Center in Dorchester, and Lowell Community Health Center. BMC will lead the implementation of the program and provide clinical consultation, training for the health centers, and care for the most ill patients.
The four-year initiative will increase access to mental health care for children by expanding the ability of community health centers to prevent, identify, and treat mild to moderate mental illnesses and behavioral disorders such as anxiety, depression, and ADHD. Community health centers will hire behavioral health providers and community health workers to promote better outcomes. Another component of the program includes enhanced training in mental health diagnosis for health center clinicians so they are able to provide all pediatric patients with mental health screenings right in their pediatricians' offices when they come in for regular appointments.
"This vital initiative will reduce waiting times and increase access to proven treatments by addressing mild to moderate mental health concerns right in the primary care setting and offering stepped up care and child psychiatry consultations for children with more significant needs," said Lisa Fortuna, MD, medical director of child and adolescent psychiatry at BMC.
As part of a separate $500,000 grant awarded to BMC by the Robert Wood Johnson Foundation, BMC will also manage a comprehensive evaluation of the strategies used in the initiative and outcomes for patients and families.
Many estimates suggest that mental illness is the single most expensive childhood disease. In addition to improving early access to mental health treatment, program leaders hope to demonstrate the benefits of this integrated, comprehensive approach to care and develop a model that can be used throughout Massachusetts and beyond.
Improving Health Through Housing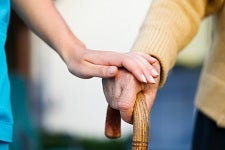 Housing insecurity can not only make existing health problems worse, but it can also lead to new health problems. BMC's Elders Living at Home program aims to increase the health of seniors by providing housing and other support services for people 55 or older who are homeless or at risk of becoming homeless.
The program serves more than 100 clients at any given time and helps homeless seniors transition to stable housing or work to prevent clients from losing their homes. The program's hands-on approach provides case management that works to address not just housing issues but the underlying issues that are causing housing instability or homelessness. When underlying issues are identified, Elders Living at Home works to help clients and partners with other providers or organizations, such as Medical-Legal Partnership Boston.
"The health consequences of homelessness are serious, especially for older people, who may already have chronic health issues," says Eileen O'Brien, program director of Elders Living at Home. "For these patients, part of real preventive medicine is keeping people in houses. More and more, we've been providing services to prevent housing loss, because the best possible outcome is for a person to never be homeless."
The Elders Living at Home program began in 1986 as part of a national effort to determine what different communities need to help people stay in those communities. Boston was one of 20 sites and at the time was in the midst of a housing crisis. In the years since its founding, Elders Living at Home has run a number of groundbreaking transition programs, including working with the Boston Housing Authority (BHA) to temporarily house homeless clients in empty BHA apartments.
"We've been fortunate in our ability to run innovative programs. We were one of the first Boston organizations to recognize the specific needs of homeless elders, who, along with children, are a particularly vulnerable population," says O'Brien. "We were providing housing first – where people are placed in housing and then provided with services – before it was called that, and now it is a national model for helping to end homelessness."
Referrals to the program come from within BMC as well as from other hospitals and community and government agencies. Clients referred to Elders Living at Home can have varying degrees of acute needs with the only real requirements being that they are 55 or older and have a housing need. Currently, the program only serves Boston but has plans to expand to the Greater Boston area in the coming year.
BMC Expands Reach of Addiction Programs
BMC is expanding its capacity to help those in need of addiction treatment through two new partnerships that highlight creative approaches to fighting the opioid epidemic. A collaboration with the Massachusetts Department of Public Health (DPH) and the Boston Public Health Commission has resulted in the launch of the Faster Paths opioid treatment model, and a grant from the GE Foundation will expand BMC's Office Based Addiction Treatment program in community health centers across the state.
Faster Paths is a new model of treatment that rapidly links patients to an integrated system of addiction health care. It is funded by a four-year, $2.9 million grant from the Department of Public Health. The program is designed to streamline services and combat existing gaps in care that can delay treatment and undercut its effectiveness. Faster Paths patients receive comprehensive medical assessments and referrals to addiction treatment and primary care, as well as opioid overdose education, rescue kits that include the opioid antidote naloxone, and other support services. Patients can participate in Faster Paths' dedicated medication-based treatment outpatient program before enrolling in maintenance programs at their local community health centers or at BMC.
"We have learned from experience that one of the biggest barriers to effectiveness in treatment for substance use disorder is timeliness," said Edward Bernstein, MD, an emergency medicine physician at BMC who serves as the program director for Faster Paths. "This grant will help us create a more comprehensive system of care that will allow patients to access the services they need, when and where they need them."
The GE Foundation's nearly $700,000 grant will allow BMC to expand its Office Based Addiction Treatment (OBAT) program—in which nurses evaluate, monitor and treat patients fighting addiction in a primary care setting—to more than 30 community health centers. BMC's OBAT program, a national model, has been widely recognized for expanding access to treatment while reducing the social stigma of addiction by treating it similarly to other chronic medical conditions. It is one of the largest hospital-based opioid treatment programs in New England and currently serves more than 600 patients.
"We are extremely grateful for the GE Foundation's support of OBAT and its expansion to local community health centers," said Colleen Labelle, MSN, RN, director of BMC's OBAT program. "Health care providers are on the front lines of the opioid epidemic, and with the help of this grant, we will be able to train everyone—from the person who picks up the phone to the physician—on how to effectively help people struggling with substance addiction get into treatment."
BMC Opens New and Expanded Teaching Kitchen to Teach Healthy Cooking to Patients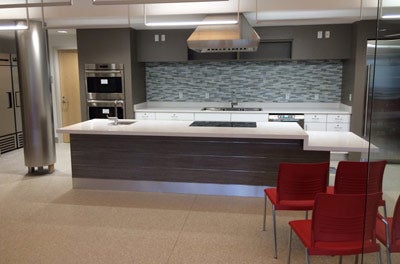 The foods we eat have a significant impact on our health, which is the basic tenant behind The Teaching Kitchen. The Teaching Kitchen has become a widely recognized resource for teaching healthy cooking to BMC patients. Now, as part of BMC's clinical campus redesign, The Teaching Kitchen has moved to a bigger space in the new Yawkey building cafeteria to cater to a larger number of patients, visitors and staff.
Patients will have access five days a week to cooking classes that target specific diagnoses and conditions including diabetes, cardiac health, cancer care, and weight management. Classes for children and teens have also been added to teach patients in BMC's pediatric cardiology and weight management programs the importance of good nutrition.
"Exposure is one of the biggest benefits of the new kitchen," said Tracey Burg, RD, head chef of The Teaching Kitchen. "We're now in a space that is inviting and extremely visible on campus. We've also listened to our patients' feedback and tailored our programming to reflect their needs, as well as added some fun elements for our staff."
In addition to patient classes, Burg has incorporated staff wellness sessions that include team building exercises, cooking instruction, and competitions. The Teaching Kitchen is also working to partner with local chefs to teach guest classes.