2018 Graduates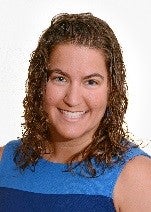 Julia Bartolomeo – Boston University School of Medicine
Julia, a native of western Massachusetts, completed her undergraduate education at Tufts University and then attended Boston University for medical school. Prior to medical school, Julie worked with children as a counselor at the Great Books Summer Program and taught lego robotics in elementary schools with the Tufts Center for Engineering Education and Outreach. While at BU, she continued to participate in community work as part of the PAIRS (Partnering in Alzheimer's Instruction Research Study) program and as a mentor runner for 9th graders in the Rookie Runners program in Jamaica Plain. Julie was a leader of the Family Medicine Interest Group, served as a peer advisor for first-year medical students, and helped teach first year students how to interview patients in their Intro to Medicine course. Julie was drawn to Family Medicine for the continuity of patient care, the dedication to training quality primary care physicians, and the ability to provide care for patients of all ages. She speaks some Spanish, and is thrilled to be staying here at Boston Medical Center and to continue learning from the wonderfully diverse patient population. Outside of medicine, Julie enjoys reading novels, playing tennis, cheering for the Boston Red Sox no matter what place they're in, and playing mahjongg.
---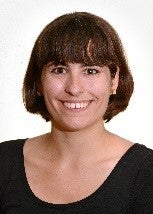 Juliana Castedo – Geisel School of Medicine Dartmouth
Juliana is joining us from New Hampshire where she obtained her medical degree at the Geisel School of Medicine at Dartmouth. Juliana hails from New York and completed her undergraduate degree at Columbia University. Before medical school, she worked in asset management and as a research assistant in nephrology. As a medical student, she was active in Medical Students for Choice and the Family Medicine Interest Group. During a Schweitzer Fellowship she organized monthly community dinners focused on healthy eating at a low-income housing development. She also traveled to Honduras to work at a rural health clinic and Ecuador to research medication adherence in tuberculosis patients following implementation of a nationwide monetary incentive program. Juliana speaks Spanish and has basic knowledge of French. She enjoys reading novels and the New Yorker, going to the movies, running, downhill skiing, eating out in Cambridge, traveling, and spending time with her husband and friends.
---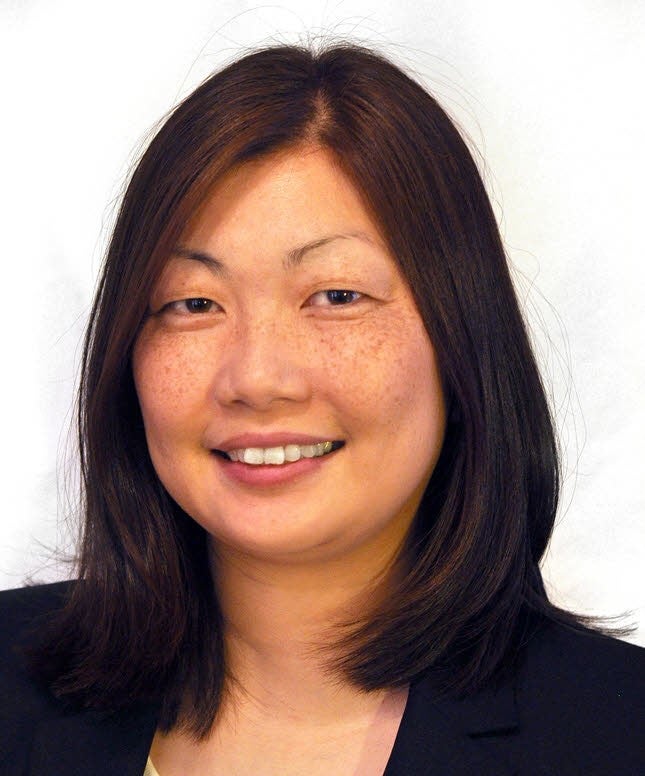 Emy Chen – Tufts University School of Medicine
Originally from Whittier, California (outside Los Angeles), Emy completed her undergraduate degree in Biology at the Massachusetts Institute of Technology and went on to Tufts University School of Medicine (TUSM) to obtain her Medical Degree and Doctorate in Philosophy in the field of Genetics. She worked in the laboratory of Dr. Judah Folkman, the founder of the field of angiogenesis, at Boston Children's Hospital where she studied lymphangiogenesis, the formation of lymphatic vessels. During medical school, she served on the TUSM admissions committee. Emy also lead a course and group discussion for first and second year medical students on Problem Based Learning. In her PhD thesis, she conducted research to study the pathogenesis of Legionella pneumophila, performing several genetic screens using Baker's yeast as a model organism. Emy enjoys caring for patients of all ages including babies, adolescents, young adults and the older population. Emy speaks Mandarin. Outside of medicine, she enjoys jewelry making, gardening, baking and spending time with her friends & family. She loves spending time at the countless museums, enjoying the green spaces such as the Arboretum in Jamaica Plain and the recently built Greenway in Downtown.
---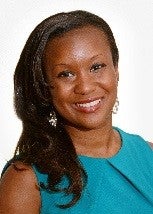 Nicole Jackson – Harvard Medical School
Born in Manhattan, NY. Nikki completed her undergraduate degree in Anthropology at Yale University and her medical education at Harvard Medical School. Nikki has a passion for mentoring students and addressing health disparities through educational and community initiatives. At Yale, she tutored inner-city elementary school students through the Urban Improvement Corps and provided health education and social services for underinsured, undocumented Latino patients at the HAVEN Free Clinic. Her interest in global and community health brought her to Ghana, where she completed research on malaria drug resistance and studied the impact of Ghana's National Health Insurance Scheme. In medical school, she volunteered with The Family Van in Roxbury and the Crimson Care student-faculty collaborative clinics in Cambridge and Chelsea, MA. Nikki has also represented the needs of minority premedical and medical students as a local and regional officer of the Student National Medical Association (SNMA) and mentored high school and college students through the SNMA. Nikki's interests within Family Medicine include obstetrics/women's health, mental health, medical education and community outreach. She speaks basic Spanish and advanced Jamaican Patois. Outside of medicine, Nikki likes traveling, playing classical music, dancing, mentoring students and spending time with friends and family.
---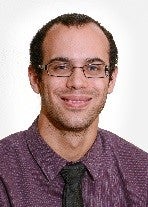 Stephen Marsh – Albert Einstein College of Medicine of Yeshiva University
Stephen is a native of New York, who is joining us from Albert Einstein College of Medicine. He completed his undergraduate degree in Biology at St. Thomas Aquinas College in New York. Stephen's interest in Family Medicine was affirmed in medical school volunteering at Albert Einstein's student run free clinic, ECHO, and caring for the uninsured patients as well as through the Social Medicine Course. Stephen worked as a Peer Anatomist and a peer tutor at Albert Einstein and thoroughly enjoys teaching. He was on the board of the Pediatric Interest Group at Albert Einstein. He also volunteered at the Admissions Department providing tours for the medical school and served on the student clinical board of the student run free clinic. Stephen worked as a research assistant at the Diabetic Research center of Albert Einstein. Stephen speaks Spanish. He is also interested in teaching and academic medicine. Outside of the medical field, Stephen enjoys reading novels and comics, writing, editing, going to the movies as well as the theatre, kayaking, and walking for exercise and pleasure. He's looking forward to learning more about Boston and seeing what it has to offer.
---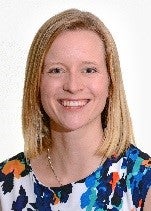 Chelsea McGuire – Albert Einstein College of Medicine of Yeshiva University
Chelsea grew up in Syracuse, NY and completed her undergraduate degree at University of Rochester. She deferred medical school at Albert Einstein College of Medicine for one year to study HIV prevention in the Dominican Republic as a Fulbright Research Fellow. At Einstein, Chelsea helped found the Community-Based Service Learning Program and develop a Community-Student Advisory Board to inform student projects in the Bronx. Chelsea completed training in community organizing and put those skills to work as the Student Fellow for Physicians for a National Health Program NY-Metro. She also continued to pursue her interests in global health, working first on a quality-improvement project in Kenya and later in partnership with Rwandan medical students to research adolescent sexual and reproductive health access in Rwanda. Chelsea is fluent in Spanish, speaks basic Haitian Creole, and still knows a few words of Kiswahili and Kinyarwanda. She is an avid meditator and has a strong interest in mind-body medicine. In her free time she loves to explore new places by biking or running, go dancing with friends, and camp in the woods with her family and her partner Dayle.
---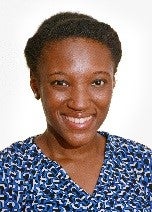 Erica Tsang – Boston University School of Medicine
Erica is joining us from Boston University School of Medicine. Prior to that she completed her undergraduate degree at North Carolina Central University. Throughout medical school, she became interested in health care management and quality improvement, and completed various quality related projects at Mattapan Community Health Center, South End Community Health Center, and Fenway Community Health Center. During medical school she also spent time volunteering with the Christian Medical and Dental Association as a Bible study leader, and prior to medical school Erica worked as a minister for her church in North Carolina. In her spare time she enjoys baking and decorating cupcakes, learning to knit and crochet, and spending time with her new husband.
---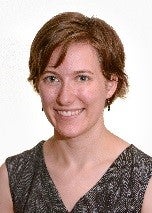 Sara Schlotterbeck – The Warren Alpert Medical School of Brown University
Sara is a native of Massachusetts and received her medical degree from Brown University. She completed her undergraduate degree at Bowdoin College, where she studied French, Gender Studies, and Government. After graduation she worked in public health research at the University of Michigan before completing her pre-medical coursework in a post-baccalaureate program. Sara has a strong interest in behavioral health including addiction, chronic disease management, and preventive medicine, and is thrilled to be training in Family Medicine. Sara speaks French and still remembers some Wolof from her junior year abroad in Senegal. In her free time, Sara enjoys being outside, spending time with friends and family, gardening, reading, and making terrible puns.
---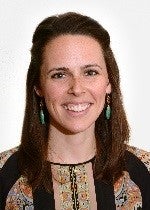 Stephanie Shaw – Boston University School of Medicine
Stephanie is joining us from Boston University School of Medicine. Prior to that she attended the University of Illinois where she completed a Bachelor of Science in Community Health. She spent a semester studying abroad in Ghana, working in a busy urban health center, which sparked her interest in Global Health. Throughout medical school she was an advocate for student wellness and self-care. As a yoga instructor she taught yoga classes to medical students and helped create an elective for students that explored the neuroscience and psychiatric principles behind mind-body practices. She was also involved in research on Integrative Medicine Group Visits and the impact they had on participants' emergency department usage. Within family medicine Stephanie is interested in urban underserved medicine, women's health, integrative medicine, and medical education. For fun she enjoys yoga, traveling, hiking with her dog Penny, cooking, farmers markets, and spending time with her partner, Kevin.
---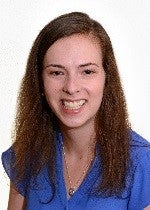 Karen Tenner – University of Massachusetts Medical School
Karen completed her undergraduate degree at Brown University and went on to pursue her medical degree at the University of Massachusetts. At UMass, Karen led "Sidekicks," an organization that establishes longitudinal relationships between students and pediatric patients with life-threatening conditions. She also conducted clinical research surrounding barriers to accessing perinatal mental healthcare. These experiences helped Karen realize early on her desire to form long-term relationships with patients of all ages. Her work at Brown with the organization Project Health, which connects patients with fundamental resources to address the root cause of health issues, as well as her work with the Worcester Free Clinic Coalition further informed her about the importance of providing compassionate care to patients within the context of their lives. Karen is particularly interested in women's health, adolescent medicine and mental healthcare. She speaks basic Spanish and in her free time enjoys yoga, running, baking, trying new types of food, and spending time with her fiancé, who will also be starting his residency in Boston.