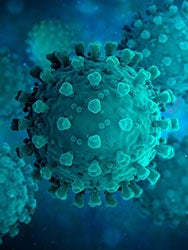 About the COVID-19 Biorepository
In order to support Boston Medical Center (BMC)/Boston University (BU) researchers in innovative and impactful science on the SARS-CoV-2 virus, a COVID-19 Biorepository was established as an institutional resource. Information on how to contact the BMC/BU COVID-19 Biorepository can be found here.
The Biorepository is comprised of samples from two arms: 
Discarded clinical samples from BMC patients from both COVID-19 infected patients, as well as persons under investigation (PUI) for COVID-19 (including COVID-19 negative patients), and
Samples from a prospective cohort of COVID-19 admitted and ambulatory patients and survivors.
BMC/BU investigators may submit an application to request samples.