"Thank you so much for [this] workshop. It was short and sweet, and so on point. You hit every aspect of this issue in a very comprehensive way."
-Asst. Medical Director of a Pediatric Clinic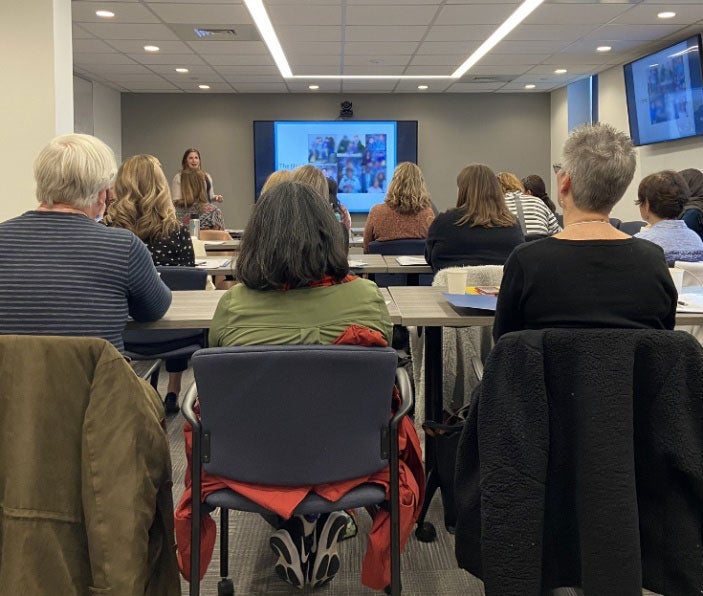 We offer training opportunities locally, regionally, and nationally for a range of health care practices to provide valuable and practical insight to enhance care of patients with autism spectrum disorder (ASD).
Available Training
Making Your Practice Autism Friendly: Provides guidance on developing and maintaining systems-level interventions.
Helping Your Patient with Autism: Provides background on foundations of ASD, direct experience of families as they navigate the ASD diagnosis and related services, and practical strategies for clinicians and staff who care for patients with ASD and their families. 
Resources, Resources, Resources: Provides information about how to best connect families with needed services 
Trainings for BMC and BUMC 
At BMC and the Boston University Medical Campus, the Autism Friendly Initiative offers ongoing trainings to staff, clinicians, and students. These include: 
BMC Department of Public Safety 
BMC Interpreter Services 
BU School of Medicine [Medical Students & Genetic Counseling Students] 
BU Henry M. Goldman School of Dental Medicine  
20+ clinical departments  
More information about our trainings is available on the Autism Program website.