Request an appointment
Request an appointment
New Patients
We're glad you've chosen BMC for your care! Please call the department you wish to make an appointment with to get started. Learn more about coming to BMC.
If you are a new patient and need an appointment, please contact us at the phone number below.
617.638.6428
Refer a patient
Refer a patient
Call our department to schedule a referral appointment
617.638.6428
617.638.6428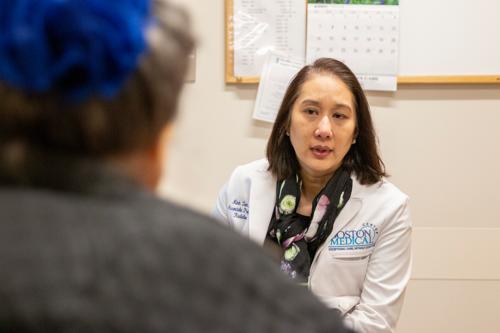 The Boston Medical Center Thoracic Cancer Program evaluates patients with all types of thoracic cancers. 
Contact Us
Specialty Clinics
The Division of Thoracic Surgery provides comprehensive, expert care for patients with diseases of the lung, chest, or esophagus. The team of physicians, nurses, and support service personnel are among the best in the country, and the treatment approach, facilities, and technology available are state-of-the-art.
Conditions Treated
Small cell lung cancer
Non small cell lung cancer
Esophageal cancer
Mesothelioma