Physical therapy (PT) is a healthcare specialty used to evaluate, diagnose, and treat physical problems or disorders of the human body. The goal of PT is for people to be able to go about their normal daily activities as they did before an injury or surgery. Therapists use exercise, manual skills, and functional training to help patients return to their prior level of activity.
Physical therapists teach patients how to prevent or manage their condition or injury so that they will achieve long-term health benefits. When a patient begins PT, their physical therapy care team will develop a plan, using treatment techniques, to promote the ability to move, reduce pain, restore function, and/or prevent disability. In addition, physical therapists work with individuals to prevent the loss of mobility before it occurs by developing fitness- and wellness-oriented programs for healthier and more active lifestyles. 
Patients are referred for physical therapy when their provider thinks it will be beneficial. People of all ages can receive physical therapy and PT is useful in treating many different medical conditions including sport and orthopedic injuries, neurological and muscular illness, and cardiopulmonary diseases.
Caring for Patients
Physical therapists (PTs) are licensed healthcare professionals with a master's or doctoral degree in physical therapy. They develop the physical therapy treatment plan, customizing it to each individual's needs. PTs help patients reduce pain and improve or restore movement that may have been affected due to an injury or disease. Physical therapy (PT) can prevent the need for surgery and reduce the need for long-term use of prescription medications.
Patients may also receive care from a physical therapist assistant (PTA). PTAs are licensed healthcare professionals that deliver care by following the PT patient care plan. PTAs may also measure changes in the patient's performance as a result of the physical therapy provided.
Physical and Occupational Therapy has moved from the Preston Building to South Bay (39B District Ave, Dorchester).
Contact Us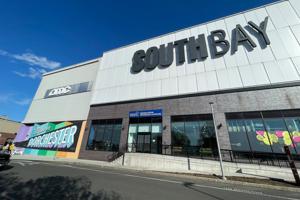 Our Team
The Physical and Occupational Therapy Team
Karen Mattie, PT, DPT, MS
Senior Director, Clinical Operations
Kara Schworm, PT, DPT, CCS
Director, Rehabilitative Services
Jeffrey Merritt
Operations Manager, Rehabilitative Services
Kathryn Ferrari, PT, MS
Manager, Outpatient Rehabilitative Services, Boston Medical Center Campus
James Sherman, PT, DPT
Manager, Outpatient Rehabilitative Services, Winthrop Neighborhood Health
Julie Murray, OTR/L
Manager, Inpatient Rehabilitative Services