The heart has four chambers and four valves. The valves open and close with each heartbeat to push blood forward. A valve can fail to function properly, either because it starts to leak blood backwards or because the valve starts to narrow, preventing forward flow of blood through the heart. These problems can be caused by infection, age, heart attacks, or birth abnormalities, even in an older person. Patients with mild heart valve disease may have mild symptoms that go unnoticed, while those with more serious disease may experience symptoms that include chest pain, fatigue, leg swelling, and shortness of breath, among others. Surgery may be required to repair or replace the malfunctioning valve.
Aortic Valve Disease
What are the stages of Aortic Valve Disease?
Healthy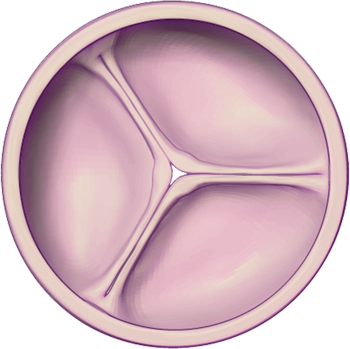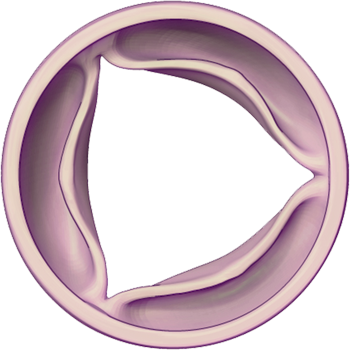 Mild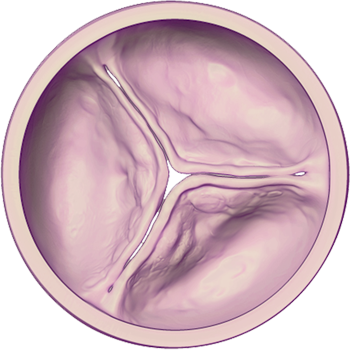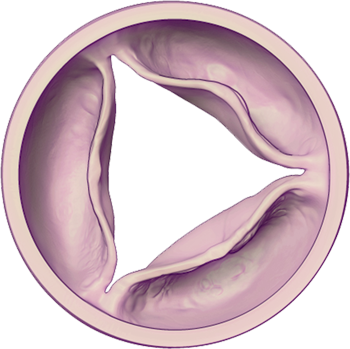 Moderate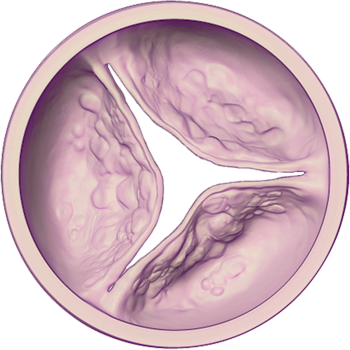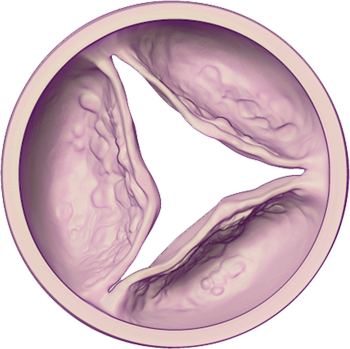 Severe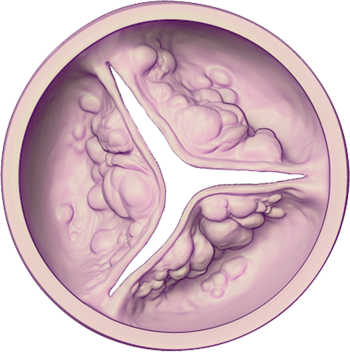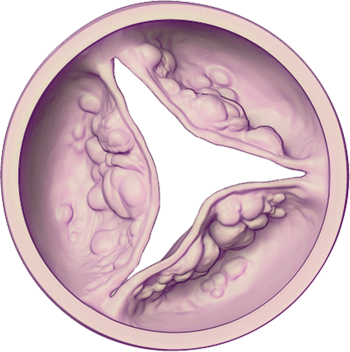 TAVR Procedure Video (Transfemoral)