Press Releases
Boston Medical Center Releases Tools to Help Employers Tackle Substance Use, Addiction
September 12, 2018
Novel resources freely available for employers to engage, assess substance use disorder in the workplace
(Boston) - The Grayken Center for Addiction at Boston Medical Center (BMC) is launching a unique set of free online resources for employers to understand and address substance use disorders (SUD) in their workforce. The Employer Resource Library provides actionable steps that any organization can take to support employees who are dealing with their own or a family member's issues related to substance use disorders.
The library, which is being launched today at a Greater Boston Chamber of Commerce session for employers, includes more than 25 downloadable documents that can be tailored by an organization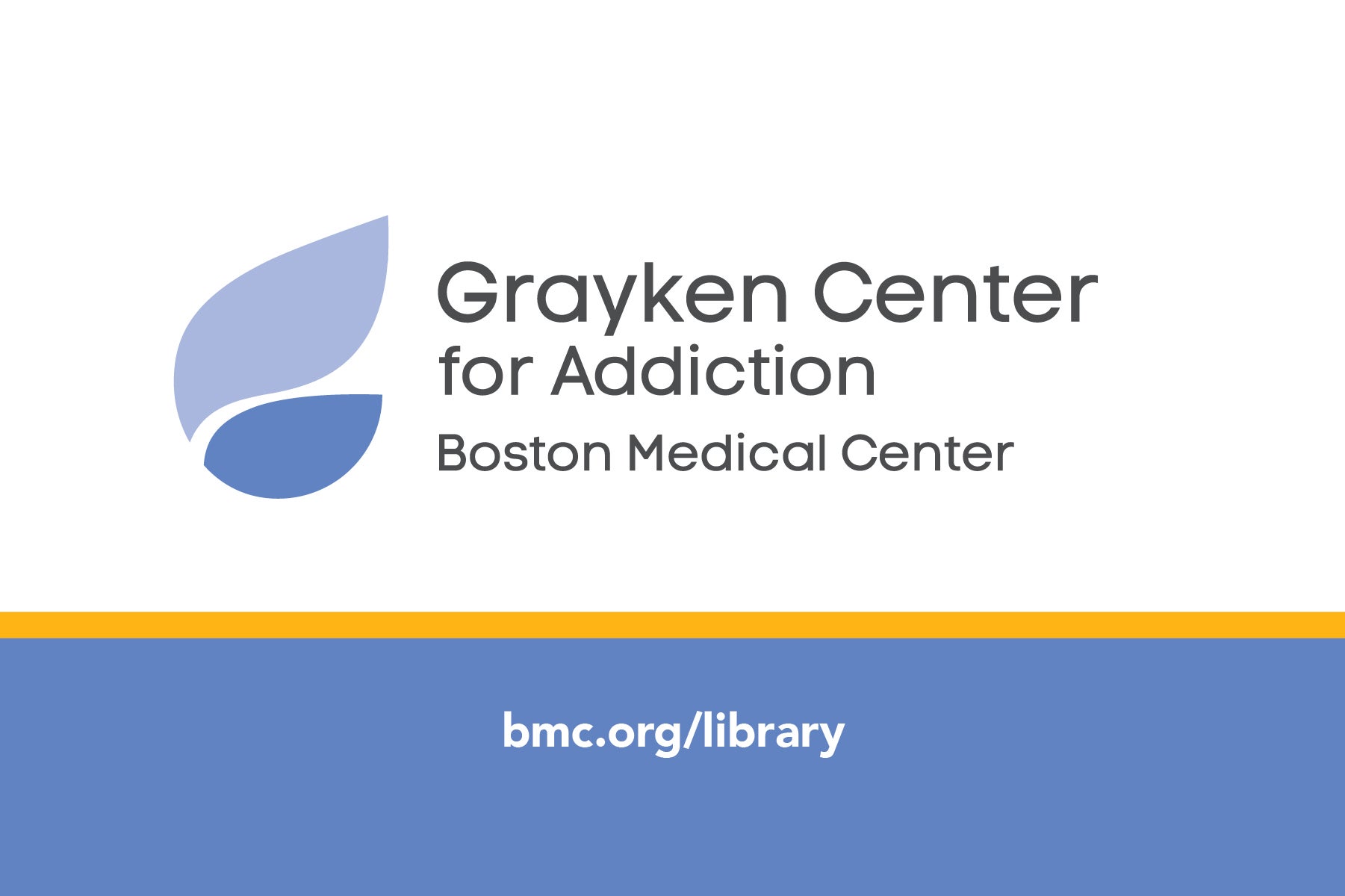 and used to develop the supports needed to address these important workforce issues.
"Boston Medical Center is well-known for providing pioneering substance use disorder care to the patients we serve, and we wanted to be sure we were providing the same high level of support to our own employees and their families," said Kate Walsh, president and CEO of BMC.
The Centers for Disease Control and Prevention estimate that more than 22 million Americans are struggling with a substance use disorder. Misuse of tobacco, alcohol, and illicit drugs costs the United States more than $740 billion annually as a result of crime, lost work productivity, and healthcare associated expenses related to these substances. And a recent report issued by the Massachusetts Department of Public Health indicates that opioid use disorder has a significant impact in the workplace throughout the state, particularly in industries where work-related injuries are more common.
"No workplace is immune to substance use disorders, and it is critical for organizations to prioritize this issue and provide resources that best support their employees' needs," said Lisa Kelly-Croswell, BMC's senior vice president and chief human resources officer, who led the development of this library. "We hope that BMC's efforts and experience will help other employers confront this public health issue in a meaningful, non-judgmental way."
In evaluating its own employees' needs, BMC found that many employees have been affected either personally or within their family by issues related to substance use disorders. In response, BMC developed a set of resources, including support groups to help employees encourage and help loved ones enter recovery, as well as mailing a Mental Health and Addiction Resource Guide to all employees at their homes.
These resources are part of the library that can help employers address a range of issues related to substance use disorder in their workplace, including: surveying employees about substance use and mental health disorders; working with health insurers to obtain adequate, evidence-based coverage for mental health and substance use disorder services in health plan policies; addressing stigma and creating a non-judgmental culture surrounding substance use disorders; and linking employers to resources both locally and nationally.
"Given the extent of this crisis, it is clear that employers need to take a thoughtful look at how substance use disorders are impacting their employees and their overall work environment," said Michael Botticelli, executive director of BMC's Grayken Center. "This library provides the tools and resources necessary for senior leaders and managers to take action, support and encourage their employees struggling with substance use disorders personally or within their family."
The Greater Boston Chamber of Commerce's discussion, "Opioids and the Workplace: New Tools to Help Employers Address the Challenge," was led by both Kelly-Croswell and Botticelli, as well as Shaun Carvalho, the safety director for Shawmut Design & Construction.
"Due to the physical demands of the job, construction is the second-most susceptible profession to opioid use disorder, so we have mobilized a cross-functional team to enlist the proper resources to safeguard our employees and partners, and establish support systems for anyone affected by a substance use disorder," said Shaun. "We turn to experts such as Michael Botticelli and Boston Medical Center to ensure we're disseminating critical and actionable information across our 1,400-person workforce and 20,000-person subcontractor network nationwide."
"No community is spared from the challenges of our country's opioid crisis, including the business community," said James E. Rooney, president & CEO of the Greater Boston Chamber of Commerce. "In Boston, we are lucky to have a world renowned life sciences and medical sector working to address this public health crisis, and we're particularly thankful to our member Boston Medical Center for their groundbreaking efforts to equip businesses with the necessary tools and resources to support their employees struggling with substance use disorders."
###