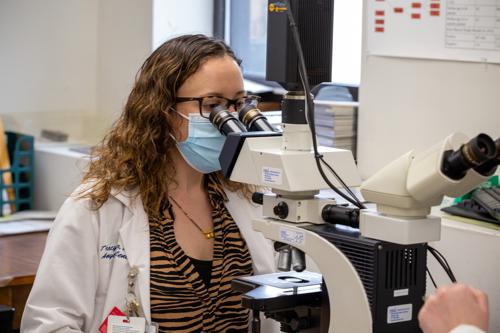 Existing Patients
Make an appointment by phone
617.638.6428
Make an appointment with MyChart
Book with MyChart
Hours of Operation: Monday-Friday - 7:30 AM - 5:00 PM
Refer a Patient
Refer a patient
Call for assistance with the referral process
617.638.6428
Hours of Operation: Monday-Friday - 7:30 AM - 5:00 PM
617.638.6428
The Cancer Care Center at Boston Medical Center cares for patients with malignant and non-malignant blood disorders and cancer. The Center provides diagnostic services, innovative treatments, and comprehensive care to patients by an outstanding, nationally recognized, multidisciplinary team of hematologists, oncologists, radiation oncologists, surgeons, oncology nurses, social workers, and dieticians. The Center also offers specific multidisciplinary programs for the diagnosis and treatment of lung cancer, breast cancer, cancers of the head and neck, gastrointestinal cancers, and skin cancers. Further, participation in national clinical trials offers patients promising new treatments for all stages of their disease.
The Infusion Suite, where patients receive chemotherapy, is housed in the Center and provides patients with the utmost privacy, comfort, and convenience. The Suite includes private rooms with beds and bays with large reclining chairs for patients and comfortable seating for those who accompany them. Patient Navigators (experts trained to help patients overcome barriers to care), social workers, and dieticians are also located in the Infusion Suite and are available to help patients with any needs that arise during their visit. A specialty pharmacy is conveniently located on the floor drop-off and pick-up, allowing patients to fill many of their medications without leaving the area. All of the nurses working in the Infusion Suite have successfully completed the Chemotherapy Biotherapy Certificate Course administered by the Oncology Nursing Society (ONS), and most are also OCN® (Oncology Certified Nurse) certified.
Contact Us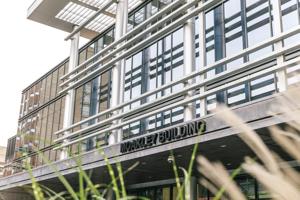 Patient Resources
A diagnosis of cancer can be a life-altering experience that affects patients and their loved ones in many ways. The Cancer Care Center supports patients during all aspects of their care—from diagnosis through treatment and recovery.