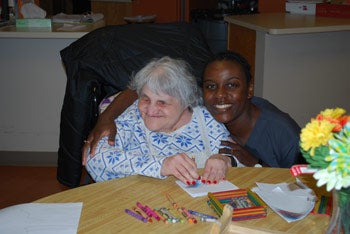 The Margaret M. Shea RN Adult Day Health Program is open to adults of all ages who require assistance with daily living (ADL) due to a physical or mental disability. The program's services, including transportation, are covered in full by most insurances.
Are you:
Concerned about medical issues?
Alone for much of the day?
Feeling unfulfilled
Worried about finances, food, heat, or electricity?
Would you like to:
Receive care from licensed nurses and a social worker while meeting new people?
Have a place to go that's welcoming and fun?
Stay in your home – and out of a nursing home – for as long as possible?
Please call 617.298.7970 to learn more about eligibility.