Rudolf Schumacher, MD, MPH, PhD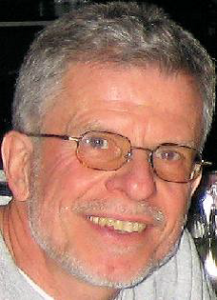 Director, Lesotho Family Medicine Specialty Training Program
ruschumac@gmail.com
+266 62678663
Dr. Rudolf Schumacher MD, is a specialist in Family Medicine with a Master of Sciences degree in Community Health and Health Management from Heidelberg University/Germany. He also acquired a PhD in History of Medicine from Mainz University in Germany and is Assistant Professor of Family Medicine of Boston University Chobanian & Avedisian School of Medicine. Over the last 35 years, he has worked in more than twenty countries in Africa, Asia, and Europe. After specializing in Family Medicine in Germany he worked for 5 years as the District Medical Officer and Hospital Director of Mokhotlong in Lesotho. Thereafter Dr. Schumacher worked as Public Health and Health Management Consultant for the German Development Bank and other bi-and multi-lateral organizations over a period of 15 years. His focus was predominantly on reproductive health and health systems research on which he has also published. At the same time, he was continuously involved in active family medicine practice. From 2004 to 2006 he was the team leader for a country-wide Maternal Mortality Study in Turkey which was funded by the European Community. The team consisted of researchers from Hacettepe University in Ankara, ICON Institute in Colone, and the London School of Hygiene and Tropical Medicine. In 2007 and 2008, Dr. Schumacher was advisor to the Reproductive Health Program of the German International Cooperation in Nairobi. In 2009 he became the Director of the DFID funded Maternal and Newborn Health Program in Zimbabwe. Since July 2011, he has been the Director of the LeBoHA Family Medicine Specialty Training Program in Leribe/Lesotho. Until mid-2014, his position was supported by the German Government. Today he is a civil servant of the MoH of Lesotho. He felt attracted to the LeBoHA training program because of the commitment of the MoH and the team members in Boston to make a real difference towards the health of the Basotho.
Sebaka Malope, MD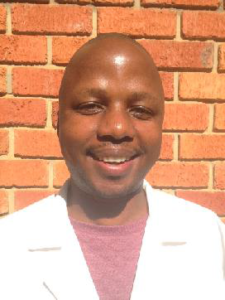 Deputy Director, Lesotho Family Medicine Specialty Training Program
Sebaka.malope@gmail.com
Dr. Sebaka Malope grew up in Mafeteng. He graduated from medical school at the University of the Free State, South Africa in 2004. After graduation, Dr. Malope interned at Mofumahadi anapo Mopedi Hospital in Witsieshoek, South Africa, then was a senior houseman at Queen Elizabeth II Hospital. Following his work at QE II, Dr. Malope worked as a general practitioner at Maseru Private Hospital. Dr. Malope has been called a terrific and honest physician. He always wanted "to be part of the team that is meant to revolutionize health care services in Lesotho either through teaching or practicing in the country" and hoped that "everyone would aspire to better standards always for Basotho." He joined the Lesotho Family Medicine Specialty Training Program as a registrar in 2007, and when he graduated in November 2011, he became the first medical specialist to complete postgraduate training in Lesotho. Since January 2012, he has been the LeBoHA-FMSTP Deputy Director.
Douglas W. Keene, MD, MPH, DTMH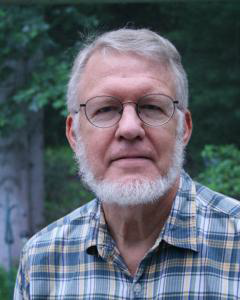 Faculty, Lesotho Family Medicine Specialty Training Program
douglaswkeene@gmail.com
Dr. Douglas Keene is a U.S.-trained and board-certified family physician. After completing his training in Rhode Island at the Brown University/Memorial Hospital program, he served two years in northern Alaska with the Alaska Native Indian Health Service. Following this, he worked for 25 years with the Dartmouth-Hitchcock medical facility in Keene, New Hampshire. For 23 of those years, he performed hospital work, including ICU and CCU, at The Cheshire Medical Center. He has always had an interest in global health and in 2000 began making trips to Haiti once or twice a year to help provide medical care for 1 or 2-week intervals, which he continued through 2012. This spurred his interest in health care in resource-limited settings further and in 2013 returned to full-time student status. He earned a Masters in Public Health at Yale, in New Haven, CT., through an accelerated program, graduating in May of 2014. In preparation for working in Africa he applied and was accepted to the London School of Hygiene and Tropical Medicine which offered a Diploma in Tropical Medicine and Hygiene, a 3-month intensive course in African medicine, taught in Tanzania and Uganda. Upon completion, he joined the faculty at FMSTP in Lesotho. He was attracted to the program because of the effort to strengthen the national health care system by recruiting and retaining Basotho physicians to work in Lesotho and providing them with the highest level of post-graduate education and experience possible.
Lesotho Administrative Staff
Limakatso Elizabeth Nkabane- Nkholongo is the Country Director for the Lesotho Boston Health Alliance. Elizabeth provides strategic guidance to all LeBoHA programs. She holds a clinical instructor appointment from Boston University Chobanian & Avedisian School of Medicine and virtual faculty member for Boston University School of Public Health. Mrs. Nkholongo received her Master's in Public Health from the University of Limpopo, MEDUNSA with a focus on Health Systems Management and Policy.
Moretlo Thulo has been appointed as the FMSTP Administrator. She holds a Diploma in Information Communication Technology and is a Microsoft Certified System Administrator. Moretlo has extensive knowledge of Customer Service, Telephone Etiquette, Secretarial skills, and Personal Assistant. She has worked for Vodacom and Quadrant for the past four years. She loves to spend time with her family and is passionate about her work.
Taole Mangope is the Finance & Admin Officer of LeBoHA, he holds a Bachelor's Degree in Management Leadership from the University of Free State and a Licensed Accountant certificate from Lesotho Institute of Accountants. His experience involves having worked for the government of Lesotho for 2 years, 16 years in the NGO, and 2 years in the private sector. Touring and wildlife are part of Taole's hobbies.
Current Enrollment

LeBoHA – Boston University Administration
Dr. Brian Jack
Director of the Lesotho Boston Health Alliance
brian.jack@bmc.org
Brian Jack, MD, is Associate Professor of Family Medicine, Chair of the Department of Family Medicine at Boston University Chobanian & Avedisian School of Medicine, and Director of the Lesotho Boston Health Alliance. Dr. Jack received his medical degree from the University of Massachusetts and completed his residency training at the Brown University where he was Chief Resident. He completed a fellowship in Obstetrics at the University of Washington. He has an active family medicine practice that includes high-risk OB and cesarean section. He has authored many articles and book chapters, reviewed papers for major medical journals served on grant review panels, and currently is principal investigator on several federal grants. Dr. Jack has also been active in the worldwide development of family medicine and is a founding member of the
AAFPs Center for International Initiatives. He spent a sabbatical year in Budapest, Hungary in 1995 where he received a special citation from the mayor of Budapest. He taught the first ALSO courses in Jordan and Pakistan. Dr. Jack has served as a consultant to USAID, the World Bank, the US Department of State, and the Rockefeller and Kellogg Foundations on the development of family medicine in Lesotho, Albania, Jordan, Romania, and Vietnam.
Kristin Shaw is the senior program manager for the Boston University Global Health Collaborative (GHC). Kristin provides strategic guidance and financial oversight for GHC's health system strengthening projects in Lesotho and SE Asia. She is also an adjunct professor in the Boston University School of Public Health, teaching "Financial Management for Global Health Programs." Kristin received an MPH from Boston University and a Bachelor's Degree in International Health from Georgetown University. Before joining GHC, Kristin worked on the global operations team at Google.
Chelsea Marie McGuire, MD is a third-year family medicine resident at Boston University and recently joined the LeBoHa team working with the FMSTP registrars on developing and implementing individual scholarly research projects. She was awarded her Doctor of Medicine with Distinction in Research from Albert Einstein College of Medicine of Yeshiva University.