Current Fellows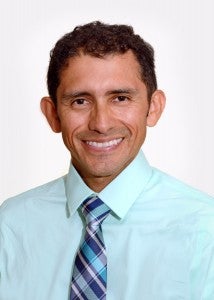 Oscar Cornelio, MD
Oscar.Cornelio@bmc.org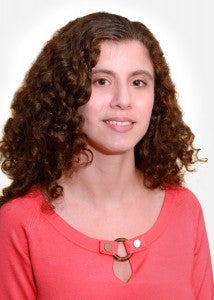 Rebecca Lara, MD
Rebecca.Lara@bmc.org
Rebecca Lara, MD is a first-year Primary Care Academic Medicine Fellow in the Department of Family Medicine. She attended the University of Illinois at Urbana-Champaign as an undergraduate student, graduated from the University of Chicago Pritzker School of Medicine, and completed her residency through the Boston University Medical Center Family Medicine Residency program. Prior to fellowship, after completing her residency, she worked at the Greater Lawrence Family Health Center primarily in the outpatient setting, however, spent time working with family medicine residents in the inpatient setting as well. Rebecca is pursuing a Masters's in Education through the fellowship as she is interested in curriculum development for medical education. Her specific interests include attempting to improve health disparities in patients with disabilities (both intellectual and physical) and mental illness through educational efforts at the medical student and resident level. During her residency, she developed a mini-curriculum regarding the care of patients with intellectual disabilities as part of her residency scholarly project which was implemented into the family medicine didactic series. This project led to a presentation at the 2013 FMEC Northeast Region Meeting in Philadelphia, PA entitled "Primary Care of Adults with Intellectual Disabilities: A Curricular Approach." She plans to continue to improve upon this project during her time as a fellow. 
Outside medicine, she enjoys music, exploring Boston's restaurants with friends, and journaling.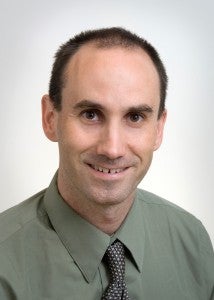 Brian Penti, MD 
Brian.Penti@bmc.org
2014 Graduates
Ramon Cancino, MD 
Ramon.Cancino@bmc.org
Huong Tran, MD 
Huong.Tran3@bmc.org 
2008 Graduates
Julia Ireland, D.O.
Julia.Ireland@bmc.org
Julia Ireland is a graduate of the University of New England College of Osteopathic Medicine. During medical school, she became involved in clinical HIV research and during residency co-authored several posters on findings of and treatment for osteoporosis in HIV patients. Following a Family Medicine residency, Julia worked in a large HIV clinic in Los Angeles while serving as an assistant professor of clinical medicine for the University of Southern California Keck School of Medicine's Dept. of Family Medicine. Areas of interest include nutrition, endocrinology, and CAM, particularly as they relate to HIV and women's medicine.
2007 Graduates
Ann Spires, MD
Ann.Spires@bmc.org
Ann Spires has a B.A. in philosophy from Davidson College and received her M.D. from Southern Illinois University. Since completing her training at the Lawrence Family Medicine Residency, she has been working as a traveling doctor in the U.S. She has also worked with Doctors Without Borders — providing primary care in a Sri Lankan refugee camp, and helping to organize services for children during a measles epidemic in Nigeria. She has particular interests in international health, human rights, and cultural influences in health care. She and her husband enjoy traveling and tending their garden in Haverhill.
2006 Graduates
Linda Luong, MD
Linda.Luong@bmc.org
Dr. Luong's areas of research interest include mental health and obesity prevention. Prior to her fellowship, she worked at a local community health center serving a diverse patient population. She received her medical degree from The Medical College of Virginia and completed her residency at Brown University Family Practice Residency. She speaks fluent Vietnamese.
Joanne Wilkinson, MD
Joanne.Wilkinson@bmc.org
Joanne Wilkinson is a graduate of Brown University, Brown Medical School, and the Brown University/Memorial Hospital family medicine residency. Prior to starting her fellowship, she worked in a variety of clinical settings for six years, including owning her own private practice in Rhode Island. She also served as a clinical assistant professor of family medicine at Brown. Her research interests include the primary care of patients with disabilities, especially intellectual disabilities, and the use of prayer for health and complementary and alternative medicine. Her teaching interests include physical diagnosis, medical interviewing, medical problem-solving, and the use of creative writing as a reflective tool in medical education. In her spare time, she enjoys writing, rowing, and hiking, and is a voracious reader. Dr. Wilkinson is currently the  Academic Fellowship Director for our department.
Kartarzyna (Kasia) Pomianowski, MD
Dr. Pomianowski is a native of Poland. After graduating from medical school, Akademia Medyczna K Marcinkowski Poznan, Poland, she moved to the US to continue her medical training. She graduated from Family Medicine residency at Penn State/Hershey Medical Center in Hershey, Pennsylvania. During her residency, she worked with many underserved populations of patients, especially Amish and Mennonites, who faced multiple barriers to obtain health care because of a lack of medical insurance. Naturally, her research interest includes health services and access to health care. She's also interested in alternative medicine and its role in primary care. She speaks Polish. In her spare time, she enjoys mountain hiking and traveling.
2005 Graduates
Christina Holt, MD
Dr. Holt received an AB in anthropology from Harvard College, and received her MD from Stanford Medical School, along with an MA in Latin American Studies, focusing on the health and culture of the Andes. She completed residency training at Swedish Hospital in Seattle, WA, working with the Seattle Latino population and with a developing family medicine residency program in Peru.
After residency she worked in Searsport, Maine, in family practice for five years, then worked on international health development projects and completed a public health degree in a Research Fellowship at Boston Medical Center. She is board certified in both Family Medicine and Preventive Medicine.
Dr. Holt's clinical and research interests include maternal child health, cross-cultural healthcare, rural and underserved populations, and medical education. She is presently the project director for the Lao Family Medicine Development Project at the MMC Division of International Health Improvement.
2004 Graduates
Donna Cohen, MD
Dr. Cohen graduated from Pennsylvania State University with a B.S. in biology with high distinction. She then attended Jefferson Medical College graduating AOA in 1999. Dr. Cohen completed her residency training at Lancaster General Hospital. She received the Mead Johnson Award for graduate education in family practice and served as Chief Resident where she had teaching, administration, clinical, and research responsibilities.
Tu-Mai Tran, MD
Born in Vinh-Long, South Vietnam, Dr. Tran's interest in medicine flourished as she observed her parents, both pharmacists, help those who were sick or dying there. Dr. Tran graduated with a bachelor of science degree in Biology at the University of California, Irvine. She received her doctorate in medicine at Tufts University Medical School and completed her Family Medicine Residency at Brown University. Dr. Tran's interests include teen health care, international health care, and maternal/child health.
2003 Graduates
David Anthony, MD
Dr. Anthony graduated from Swarthmore College and then attended the Bowman Gray School of Medicine graduating in 1997. He completed his residency training at the Brown University Family Practice Residency Program at Memorial Hospital. Dr. Anthony then served as the Assistant Residency / Medical Student Director in the Department of Family Medicine at Brown. He seeks further research training so that he will be better prepared for independent research work. His current research interests include the prenatal predicators of child abuse, failure to thrive, and the primary care of patients with HIV.
Christine Odell, MD
Dr. Odell graduated from the University of Michigan with a B.S. in biology with distinction. She then worked in basic science from 1989-1993 rising to the level of associate investigator. She then attended Boston University School of Medicine graduating AOA in 1997. Dr. Odell then completed a three-year family practice residency at Maine Medical Center. While a resident she received the Mead Johnson Award for graduate education in family practice. Dr. Odell served as the Chief Resident at the Maine Medical Center Family Practice Residency Program where she had teaching, administration, clinical, and research responsibilities. Dr. Odell is currently the Medical Director for our Family Medicine Center.
2002 Graduates
Robert Gramling, MD
Dr. Gramling graduated from Dartmouth Medical School and the Maine-Dartmouth Family Practice Residency. Dr. Gramling's experience includes an extensive research background. He brought a wide range of volunteer activities with him, including working as a counselor for children with juvenile rheumatoid arthritis, presenting on HIV/AIDS to collegiate groups, and counseling and teaching high school students in confidential Q&A sessions. Dr. Gramling's interests span from triathlon training to philosophy, to pairs dancing. Dr. Gramling is currently an Assistant Professor at the Department of Family Medicine at Brown Medical School.
2001 Graduates
Julie Taylor, MD
Dr. Taylor was our first fellow in the Family Medicine Fellowship program. During her two years here, she completed a Master of Science in Epidemiology at the Boston University School of Public Health. This entailed three semesters of course work and a thesis project. She worked on two major research projects and has since published both as the first author, including: (1) a study of fellowship training in primary care with a group of GIM faculty–paper published in Academic Medicine (poster at a national conference), and (2) secondary data analysis of the National Survey of Family Growth (NSFG) (thesis project) looking at the association of unintended pregnancy and breastfeeding behaviors–published in Journal of Family Practice (presented at a national conference). Upon graduating, she worked for a year in a private group practice. Currently, Dr. Taylor is the Director of Predoctoral Education at Brown Medical School where she manages the Family Medicine clerkship. Dr. Taylor spends 40% of her time in clinical practice, including obstetrics, and she has 30% protected time which she devotes to breastfeeding research (including additional data analyses of the NSFG) and community outreach.