Existing Patients
Make an appointment by phone
617.638.7480
Make an appointment with MyChart
Book with MyChart
Hours of Operation: Monday-Friday - 8:00 AM - 5:00 PM
Refer a Patient
Refer a patient
Call for assistance with the referral process
617.638.7480
Hours of Operation: Monday-Friday - 8:00 AM - 5:00 PM
617.638.7480
The Alpha-1 Center specializes in caring for patients and families with alpha-1 antitrypsin deficiency, the most common heritable cause of emphysema. Our staff is dedicated to caring for all facets of this disease, from prevention to genetic counseling to alpha-1 augmentation therapy. We believe that the combination of clinical care and translational research will provide the best experience and outcomes for alphas and their families.
Please visit our official website Alpha-1 Center for more information on our services and physicians that focus on understanding alpha-1 associated lung and liver disease, with the goal of helping to develop cures for this disease in the future
Contact Us
Alpha-1 Center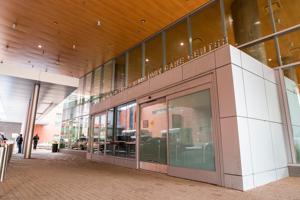 Programs and Services
The Cardiovascular Center at Boston Medical Center offers state-of-the-art diagnostic and treatment services for a full range of cardiac diseases and conditions, with expertise in interventional cardiology, coronary artery disease, cardiomyopathy (heart failure), arrhythmia, non-invasive imaging and preventive cardiology. The Center's multidisciplinary team is committed to providing clinical excellence, innovation and compassionate patient care.
Treatments & Services
Infusions of Alpha-1 Antitrypsin
This may be given to patients whose bodies do not produce enough of it on their own.