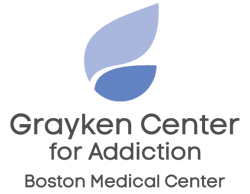 To schedule an appointment with an addiction specialist, please call 617.414.6926
Story 11 | Addiction in the Elderly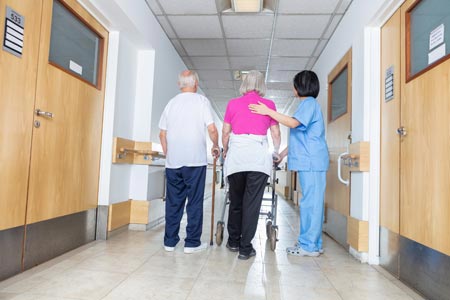 It's hard to imagine your kindly white-haired grandmother may have a substance use disorder (SUD). But it's very possible. In 2015 drug overdose death rates increased for all age groups, including those 65 and older, according to the Centers for Disease Control and Prevention. With the coming of age of the baby boomers, these rates may continue to rise. This group is expected to account for about 20 percent of the U.S. population by 2030.
SUD in the elderly presents a tricky situation. The problem is often missed or overlooked, probably because it is not expected. One might assume SUD is the purview of the young. In addition, some symptoms of SUD are similar to common signs of aging, such as confusion and memory loss.
Although illicit drug use is not uncommon in older adults, prescription drugs may pose an even greater threat. One factor is the sheer volume of medications they take. Between 2013 and 2014, over 40 percent of people 65 years and older used five or more prescription drugs in the past 30 days, according to a report by the National Center for Health Services. This can result in confusion and misuse when the medication is taken more frequently or consumed in a higher dosage or longer than prescribed.
In addition, the body's ability to absorb and filter medicines slows with age. Dependence on prescription drugs can result at even lower doses.
Chronic pain, especially when opiates are prescribed, is a major culprit here. "There are many painful chronic conditions associated with aging, such as arthritis and degeneration of the spine," explained Dr. Zoe Weinstein, director of the Inpatient Addiction Medicine Consult Service at Boston Medical Center, home of the Grayken Center for Addiction. "Many patients have been started on these medications years or now even decades ago and are continuing to have these medications prescribed as they age."
The problem is there might not be an acceptable alternative. Non-opioid pain medications like ibuprofen may be risky or even unsafe for people with certain diseases, such as heart failure, high blood pressure or chronic kidney disease.
When opioids are prescribed, the geriatrics practice at BMC counsels patients about the risks and benefits of the medication, and routinely checks urine to monitor compliance and look for signs of other substance use, said Weinstein.
Taking opioids by themselves is a great enough risk. When combined with other sedating drugs, the risk escalates. For instance, benzodiazepines, familiarly known as benzos, are prescribed for anxiety, panic attacks or insomnia. Although anxiety is the most common type of mental illness, at one time doctors believed it declined with age. They now recognize it is as common among the old as among the young. Mental Health America estimates that up to 14 percent of older adults meet the criteria for an anxiety disorder. In addition, up to 40 percent of those 65 and older suffer from insomnia.
Opiates and benzodiazepine are not a good mix, however. "Elderly patients should not be prescribed benzodiazepines or other sedating medications," explained Weinstein. "We know combining opioids with sedatives like benzodiazepines increases the risk of accidental overdose and death." In addition, the elderly are at increased risk for falls and fractures due to over-sedation from these drugs.
Despite these known risks, prescription use of benzodiazepine increases steadily with age. A 2008 study found that almost nine percent of those aged 65 to 80 were prescribed the drug compared to three percent for those aged 18 to 35. In addition, long-term use of benzodiazepines, defined as 120 days or more, was higher in the older age group.
Treatment for SUD in the elderly at the Grayken Center is available in the OBAT (Office Based Addiction Treatment) program. In addition, older patients hospitalized for other conditions can be connected to addiction treatment via BMC's Addiction Consult Service. The good news is, the elderly, just like younger people, respond well to treatment for SUD, even if struggling with addiction for a long time. Weinstein's research at BMC found that older patients on buprenorphine were more likely to be retained in treatment long-term.
With the surge in the number of baby boomers, the incidence of SUD is expected to increase. Yet, there is a relatively simple way to detect or avoid addiction. "Geriatricians and nursing home staff are often not looking or screening for substance use," explained Weinstein. "Standard screening tools appear to be effective, but like all screening tools, they must be used to work."
BMC's Grayken Center is a leader in treatment, training, prevention and research in substance use disorder, and treats people of all ages from newborns to the elderly.