Do you know that you may qualify for tax credits and benefits, such as the Earned Income Tax Credit (EITC)? For the third year in a row, BMC has banded together with the Boston Tax Help Coalition to train volunteers - BMC employees and community members - to help eligible families gain access to unknown tax credits through the StreetCred program.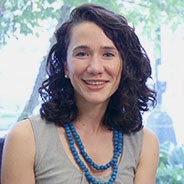 Patients and families in the departments of Family Medicine, Pediatrics, and OB-GYN are welcome to take advantage of this program – at no cost – while on campus for a regularly scheduled clinic appointment, as well as after clinic hours and on Saturdays. "We're thrilled to offer StreetCred at BMC for the 3rd year in a row", says Lucy Marcil, MD, MPH, a pediatrician at BMC and co-developer of the program. "It's truly a hospital-wide effort - from our amazing medical student tax preparers to the clinic staff referring patients to HR, Legal, Communications and Development providing operations support. StreetCred embodies the reason I work at BMC: vibrant, smart people working together toward one goal - empowering our patients to live healthier lives with better futures."
The EITC is an annual tax benefit for working people who bring home a low-to-moderate income. It's the largest anti-poverty program in the country, and has been shown to improve infant health outcomes, employment rates of single mothers, child educational achievement, and future earnings. However, more than 20% of families eligible for this benefit do not receive it due to a lack of tax assistance.
In addition, BMC is also offering help enrolling in other services to help with financial stability at the same time as tax prep. The services are financial coaching (Boston Builds Credit, The Midas Collaborative), incentivized savings (SaveYourRefund), job training (YMCA Training, Inc), and childcare (Head Start, Boston Public Schools Pre-K).
Schedule an appointment online, email us at [email protected], or call 617.453.3880, extension 101 for more information.