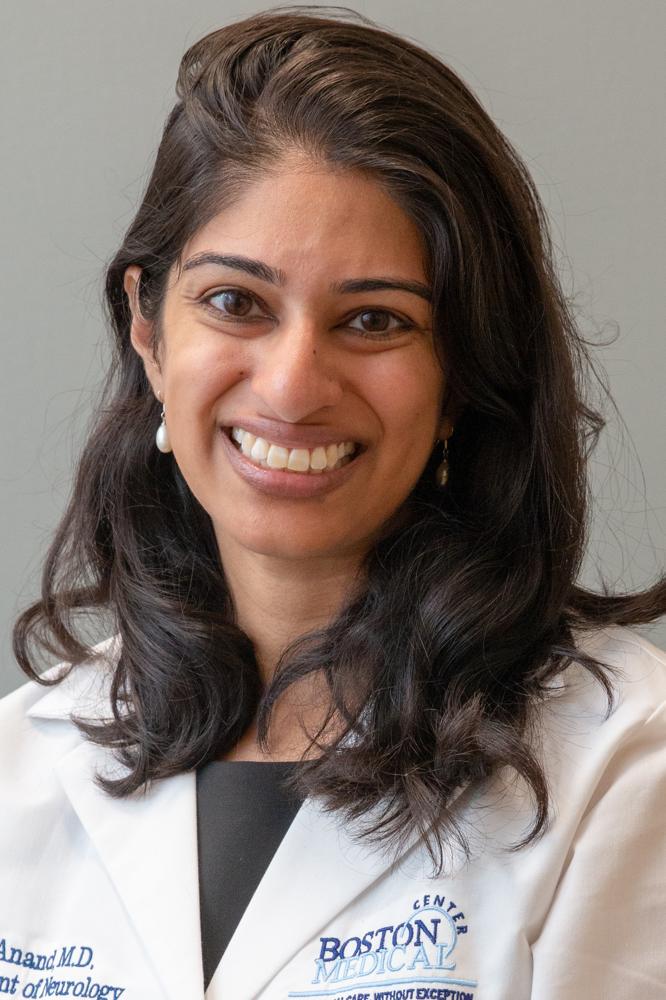 My Contact Information
Primary Location 1 Boston Medical Center Pl
Boston, MA 02118
More About Me
Dr. Anand cares for hospitalized patients with acute neurological disorders and for patients with neurological complications of infectious diseases, including HIV, neurocysticercosis, meningitis, and encephalitis. She is the chief of the Division of Hospitalist Neurology, and her academic work primarily focuses on neuro-infectious diseases, narrative medicine, and neurologic health equity. Dr. Anand received her BA in cognitive science at Yale University and her MD with a concentration in biomedical ethics and medical humanities at Stanford University. She completed her neurology residency at Johns Hopkins, where she received the Thomas J. Preziosi Award for Clinical Excellence in Neurology and the Frank L. Coulson, Jr. Award for "a level of mastery in interpersonal skills, humanism, diagnostic acumen, knowledge, and a scholarly approach to clinical practice". She completed the Advanced General Neurology fellowship at Massachusetts General Hospital with a focus on neuro-infectious diseases and neurologic manifestations of systemic diseases.
Location

1 Boston Medical Center Pl
Boston, MA 02118
Boston University is a leading private research institution with two primary campuses in the heart of Boston and programs around the world.