Jose R Romero, MD
Neurologist
Refer a Patient
Refer a patient
Fax referral information to 617.638.8465
Call for assistance with the referral process
617.638.8456
617.638.8456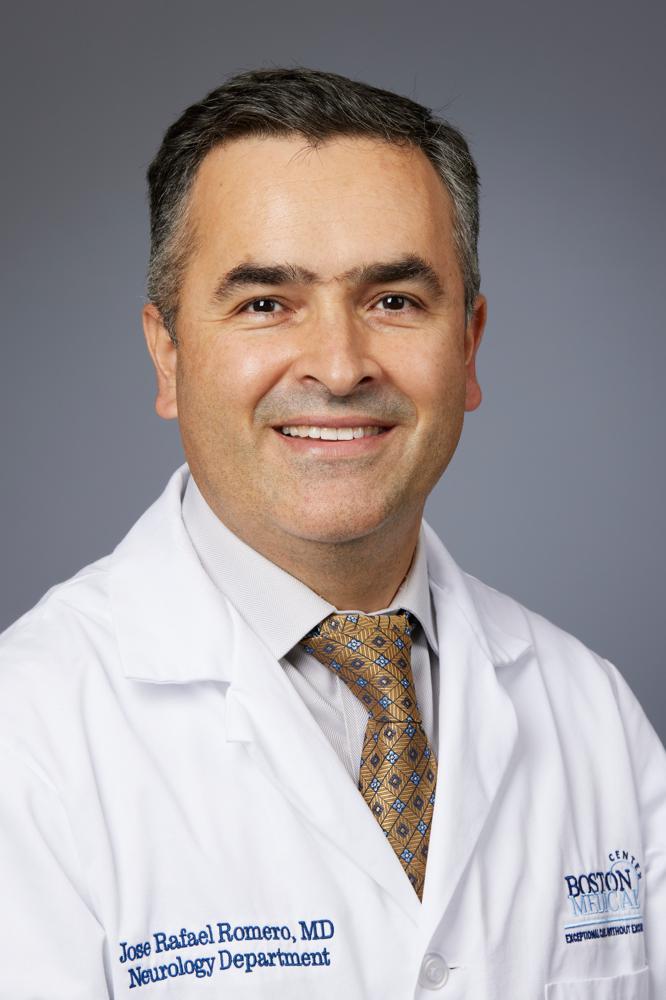 Specialties

Stroke, cognitive disorders, dementia

Departments
More About Me
Dr. Jose Rafael Romero obtained his M.D. from Escuela Colombiana de Medicina – Universidad El Bosque, Bogota, Colombia, his neurology residency and vascular neurology fellowship from Boston University Medical Center, Boston, MA. He is faculty in the neurology department, stroke service at Boston University with over 15 years of experience.
He is a recognized compassionate clinician, invested in the prevention of cerebrovascular disease and its consequences including stroke and cognitive disorders, promoting recovery after stroke and prevention of complications after stroke.
As researcher he enjoys an excellent reputation, he has been site principal investigator for multiple clinical trials, conducts clinical studies in patient with stroke and epidemiological research for the study of cerebrovascular disease in subclinical stages. He is a senior investigator for the Framingham Heart Study, with continuous grant support by the National Institutes of Health for over 10 years.
Residency

Boston University Medical Center

Fellowship

Boston University Medical Center

Special Interests

Stroke, cognitive disorders, dementia

Languages

Spanish

Location

725 Albany St
7th Floor, Suite 7B
Boston, MA 02118
Boston University is a leading private research institution with two primary campuses in the heart of Boston and programs around the world.