The Autism Friendly Initiative oversees many research studies. Click below to learn more!
Aim: To identify and describe barriers and facilitators to care for patients with ASD when receiving outpatient treatment in a hospital setting.
Methods: We used ethnographic methods to understand the experiences of patients with ASD and their families. Researchers followed 23 patients and their families for the duration of their outpatient visit to Boston Medical Center, an urban safety-net hospital. All patients had a documented ASD diagnosis and were attending a regularly scheduled outpatient appointment. Extensive ethnographic field notes were taken to capture all relevant features of medical visits and transcripts of these notes were coded to identify key themes and recurring patterns during patient visits.
Results: There were 752 occurrences of barriers to care across all transcripts, representing 85 unique events or interactions. Barriers to care were distributed relatively evenly across thematic categories of Patient Behavior (29.4%), Other Hospital Factors (28.2%), Environment (27.1%), and Communication (15.3%). A majority of barriers to care occurred in the exam room (55.3%), with the distraction of caregivers or providers due to patient behavior representing a major issue (11.8% of cases). In addition to these barriers to care, 45 unique events or interactions were identified as facilitators. Most facilitators were related to Communication (42.2%) and Environment (36.4%) rather than Patient Behavior (4.4%) or Other Hospital Factors (4.4%). Like barriers, most facilitators were identified in the exam room (46.7%), with the bulk of facilitating events being patient-directed communication (28.9%) and direct caregiver participation (17.8%), including caregiver input on specific needs related to ASD (4.4%). 
Conclusion: These results suggest that the barriers to care for children with autism are diverse, spanning patient behavior, the hospital environment, communication between families and providers, and other hospital factors such as long wait times. To address these barriers, hospitals may want to focus on enhancing facilitators of care such as a sensory-friendly environment with age-appropriate toys and provider training that emphasizes patient-directed communication and attention to specific ASD-related needs. We hope that further discussion of these results will inform best practices for the outpatient treatment of individuals with ASD and guide future research in the area. 
---
Aim: To examine utilization patterns of ASD patients at Boston Medical Center (BMC). 
Methods: We examined data from BMC patient data warehouse. We included 1,787 unique pediatric (≤22 years old) and 304 unique adult (≥23 years old) patients, who were flagged with ASD diagnosis on their active problem list using ICD-9 and ICD-10 codes and seen at BMC in 2017. We used descriptive statistics to analyze utilization patterns by department.
Results: 1,787 pediatric patients generated 8,000 encounters (92% outpatient, 6% emergency, 1% inpatient, 2% other) and 304 adult patients generated 1,953 encounters (86% outpatient, 10% emergency, 2% inpatient, 2% other) in 2017. For all patients, the Emergency Department (ED) was one of the most visited departments (#4 for pediatric and #2 for adult patients). 
In the ED, 317 ASD pediatric patients (507 encounters) and 74 ASD adult patients (185 encounters) were seen in 2017. 70 (24.5%) of those pediatric patient encounters were generated due to a reported behavioral crises, making it the most common reason for ED encounters. For adult patients, this number is 18 (17%), making it the second most common reason after body aches/heart problems.
Conclusion: ASD patients are regularly seen throughout BMC, suggesting that there is a need for hospital-wide strategies to improve their experiences. The number of adult patients is disproportionately low, which may be due to underdiagnosis or underreporting of ASD in adults. Behavioral crises were among the most common reasons for ED encounters, suggesting a need for additional staff training to address behavioral health needs within the ASD community.
---
Aim: The goal of this study is to (1) evaluate two implementation strategies (i.e., high-intensity and low-intensity trainings), (2) determine the acceptability of the ASC, and (3) collect patients' caregivers' feedback. 
Methods: We looked for upcoming appointments for patients who had ASCs in their EHR and randomly assigned their clinicians (n = 23) to one of two groups; (1) low intensity group (received an email about ASC) and (2) high intensity group (received an email and in-person training about ASC). After the appointment, clinicians completed a brief online survey. We also collected data from 17 patient caregivers through a phone survey after their appointments. Both clinician and caregiver surveys included quantitative and qualitative items. Responses were analyzed using Fisher's exact tests. 
Results: 71% of clinicians reported reading the ASC in full and among these clinicians, 70% reported finding it useful. In terms of potential barriers to ASC, 43% of clinicians reported "lack of time", 14% reported "information is irrelevant", 14% reported "information is too long", and 17% reported "unsure where to locate". 18% of clinicians reported changing their behavior because of the ASC. There is a trend in which high-intensity group clinicians were more likely than low-intensity group clinicians to report reading the ASC in full (p = 0.068) and  lack of time as a potential barrier for using the ASC (p = 0.10). There was no significant difference between the responses of the clinicians in the high-intensity group and the low-intensity group. Patient caregivers reported similarly positive outcomes across both clinician groups regarding clinicians' ability to communicate with the patient and address their sensory needs.
Conclusion: In this pilot study,  the ASC was generally well-received by clinicians, and there is preliminary evidence suggesting that an active training component may be helpful in increasing clinician engagement, it does not translate to an increased likelihood that the clinician will rate the ASC as more helpful or report behavior change. Further research is needed to explore other potential implementation strategies for the ASC and its longitudinal impact and effectiveness on improving care delivery and patient/family-related outcomes.
Table 1 - Results from the post-appointment clinician survey. Data were analyzed using Fisher's exact test. Significance was considered to be at p < 0.05. 
Clinician Survey Items

High-intensity

Low-intensity

P-value

n

Clinicians who reported reading the ASC in full

100.00%

70.00%

0.068

23

Clinicians who reported finding the ASC useful

61.50%

60.00%

1.00

23

Reported obstacles for ASC:

Lack of time

69.20%

30.00%

0.10

23

Information is not useful/relevant to my practice

23.10%

10.00%

0.60

23

Information is too long

15.40%

20.00%

1.00

23

Unsure where to located ASC in EHR

7.70%

30.00%

0.28

23

Clinicians who reported changing their behavior because of the ASC

30.80%

14.30%

0.61

20
Table 2 - Results from the post-appointment patient caregiver survey. Data were analyzed using Fisher's exact test. Significance was considered to be at p < 0.05.    
| | | | | |
| --- | --- | --- | --- | --- |
| Caregiver Survey Items | High-intensity | Low-intensity | P-value | n |
| Clinician understood that patient was trying to communicate | 77.80% | 100.00% | 0.47 | 17 |
| Clinician understood cues patient used to communicate pain | 44.40% | 37.50% | 1.00 | 17 |
| Clinician modified the way they communicate to accommodate patient | 100.00% | 87.50% | 0.47 | 17 |
| Clinician used actions/items to meet patient's sensory needs | 66.70% | 60.00% | 1.00 | 8 |
| Clinician avoided actions or phrases identified as triggers for patient | 85.70% | 50.00% | 0.42 | 9 |
| Clinician offered explanations of medical procedures based on patient's communication preferences | 83.30% | 85.70% | 1.00 | 13 |
---
Aim: To increase self-reported familiarity with: ASD, techniques for accommodating patients, comfort examining patients, and communicating with patients.
 
Methods: 205 third-year medical students participated in monthly "Autism 101" trainings throughout 2018-2019, which includes a parent panel that provides critical insight into patient and family experiences. Topics covered include definition, presentations, and associated diagnostic criteria of ASD; barriers faced by patients with ASD and families in the hospital; and strategies to facilitate interactions with patients with ASD. Medical students were asked to complete a pre-training and post-training survey, consisting of quantitative and qualitative items. The survey was developed to assess the training objectives, by asking students to rate statements on a 5-point Likert Scale (1 = not at all familiar/comfortable, 5 = very familiar/comfortable) on all four aims: familiarity with ASD, techniques for accommodating patients, comfort with exam, and comfort with communication. 
 
Results: An independent-samples t-test was conducted to compare students' familiarity with ASD, techniques for accommodating patients, comfort-level in examining patients, and communicating with patients with ASD. There were statistically significant differences in responses to all four survey items before and after the training (Table 1). In addition, medical students also provided positive qualitative feedback for the training, such as "[this training] is an invaluable resource…as we prepare to be the individuals on the other side of the bed caring for patients and their families", and requested that the training be kept "every year" for medical students. 
 
Conclusions: Medical students found the "Autism 101" training helpful in improving their familiarity and comfort-level with ASD. Integration of ASD education and training into general medical student curriculum nationwide may be beneficial. More research is needed to further evaluate how their familiarity and comfort impacts future behavior.
Table 1 - Responses from the pre- and post-training medical student surveys (n = 205). Data were analyzed using independent samples T-test. Significance was considered to be at p < 0.05.
| | | | | | | | |
| --- | --- | --- | --- | --- | --- | --- | --- |
| Medical Students Survey Items | Pre-training Mean | Pre-training SD | Post-training Mean | Post-training SD | t | Df | P-Value |
| How familiar are you with ASD? | 3.37 | 0.67 | 3.87 | 0.53 | -8.32 | 388.68 | 0.000 |
| How familiar are you with techniques for accommodating patients with ASD? | 2.46 | 0.87 | 3.72 | 0.61 | -16.88 | 365.21 | 0.000 |
| How comfortable are you with examining a patient with ASD? | 2.71 | 0.99 | 3.41 | 0.83 | -7.82 | 408.00 | 0.000 |
| How comfortable are you with communicating with a patient with ASD? | 2.97 | 0.91 | 3.53 | 0.77 | -6.79 | 408.00 | 0.000 |
---
Aim: to study the effectiveness of the experiential training in improving medical students' knowledge and subjective comfort-level in caring for patients with ASD
Methods: mixed methods consisting of quantitative surveys and qualitative interviews and focus groups. 
Every year in April, we collaborate with Boston University School of Medicine (BUSM) and the Joseph Lee School (an autism strand school from Boston Public Schools). BUSM students volunteer their time to help students with ASD ages 3-14 to go through simulated check-ups (e.g., height and weight measurement, blood pressure, ear check, etc.) to prepare them for real medical visits., we use a mix of quantitative and qualitative measures. First, we conduct a focus group with parents of the Joseph Lee School students to understand their children's needs and their experiences with providers. Next, we provide a regular lecture-based training with a parent panel to BUSM students, during which we provide pre- and post-surveys. Then, we conduct Doctor's Day and provided BUSM students with another survey to see whether there is any change in gains in knowledge and comfort between a lecture-based and an experiential training. Finally, we follow up with BUSM students to interview them to gain a more in-depth understanding about their experiences and how we can further improve the Doctor's Day event for the following year. We also survey the Joseph Lee School teachers after Doctor's Day to ask about their experiences with the event and gather feedback for future improvements. 
---
Aim: to examine the effectiveness of a 6-part parent and caregiver training in improving participants' knowledge and comfort-level in applying Applied Behavioral Analysis (ABA) strategies
Methods: post-survey after the training series 
Applied Behavior Analysis (ABA) is considered to be current "gold standard" of ASD treatment. In essence, ABA involves analyzing an individual's behavior in an attempt to encourage positive behaviors using positive reinforcements (e.g., putting on jacket before going outside  gets a sticker). This technique is used to teach individuals with ASD a wide variety of skills (e.g., classroom routines, reading, tooth brushing, etc.). For the most part, ABA is covered by insurance, which is why it is in very high demand, leading to waitlists that can last for months or even up to a year. To help address this gap in services, each year, we conduct two rounds of Everyday ABA, a 6-part parent/caregiver training in ABA for free. Therefore, parents/caregivers whose children are still waiting to receive ABA services can learn about it themselves and potentially start practicing some ABA strategies at home.
---
Aim: to identify the components or indicators that make up and Autism Friendly healthcare practice using a modified Delphi method.
Methods: the Delphi method involves surveying a group of stakeholders (e.g., parents, individuals with ASD, practitioners, researchers) multiple times until a consensus is reached. In each survey round, we ask stakeholders to rate a list of potential components or indicators of an Autism Friendly practice (e.g., sensory accommodations, staff training, etc.) from the scale of 1-9 in terms of their importance (1 = not important at all, 9 = very important).
---
Aim: to examine the user satisfaction, effectiveness, and implementation of the Sensory Toolbox in helping patients with autism complete their visits. 
Methods: In collaboration with our Quality Improvement Board, we are in the process of developing and implementing a short survey for clinicians and parents who use the Sensory Toolbox in the Developmental Behavioral Pediatrics clinic at Boston Medical Center. 
---
Many thanks to our esteemed Research Partners…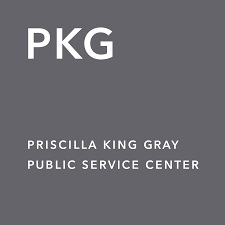 The Constance Putnam Foundation