Research spotlight
Q&A with Nurse Educator Nicole Lincoln
Nursing research is vital for improving patient care, advancing the nursing profession, and contributing to the overall effectiveness and efficiency of healthcare systems. It ensures that nursing within the nursing community practice is based on the best available evidence and fosters a culture of continuous learning and improvement. Nicole Lincoln is leading the way to the transformative power of research in enhancing patient care, improving outcomes, and advancing the nursing profession as a whole. Take a look at Tina DaSilva's interview with Nicole Lincoln about integrating nursing in research.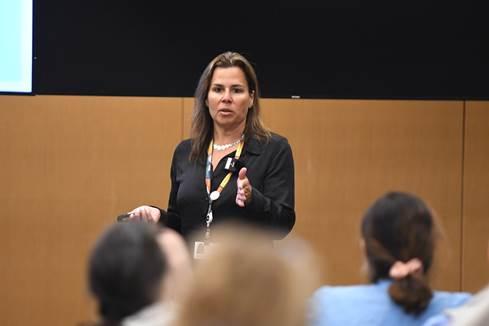 Featured Job Opportunity
Professional Meetings
Research Operations Newsletter
The Research Operations newsletter aims to broaden our connection with the research community by sharing news and highlights, as well as funding opportunities. To join our mailing list, please email BMCResearch.Operations@bmc.org.
Recent newsletters