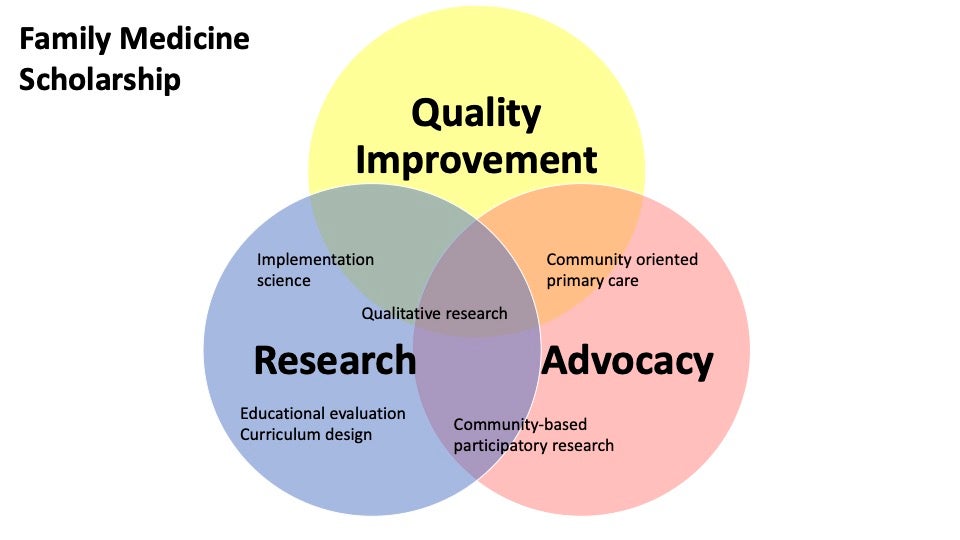 At BMC, we've harnessed our family medicine department's research and faculty expertise, and our residents' and institution's dedication to healthcare equity and quality, to implement an evidence-based scholarship program.
This three-year curriculum aims to assist residents in acquiring the tools they need to promote health equity and effect change in the communities, institutions and systems in which they work, via a mentored but self-directed scholarly project.
In the first year, residents conduct a month-long health-equity focused quality improvement project in their health center, integrated into ongoing health center quality initiatives. Starting in the second year, residents develop a mentored scholarly project, present updates of their work at monthly research in progress sessions, lead research-faculty mentored journal clubs, and attend skills-based scholarship workshops (e.g. survey design, literature review).
All residents are encouraged to present their work at scientific conferences. In the past year eight residents presented at STFM.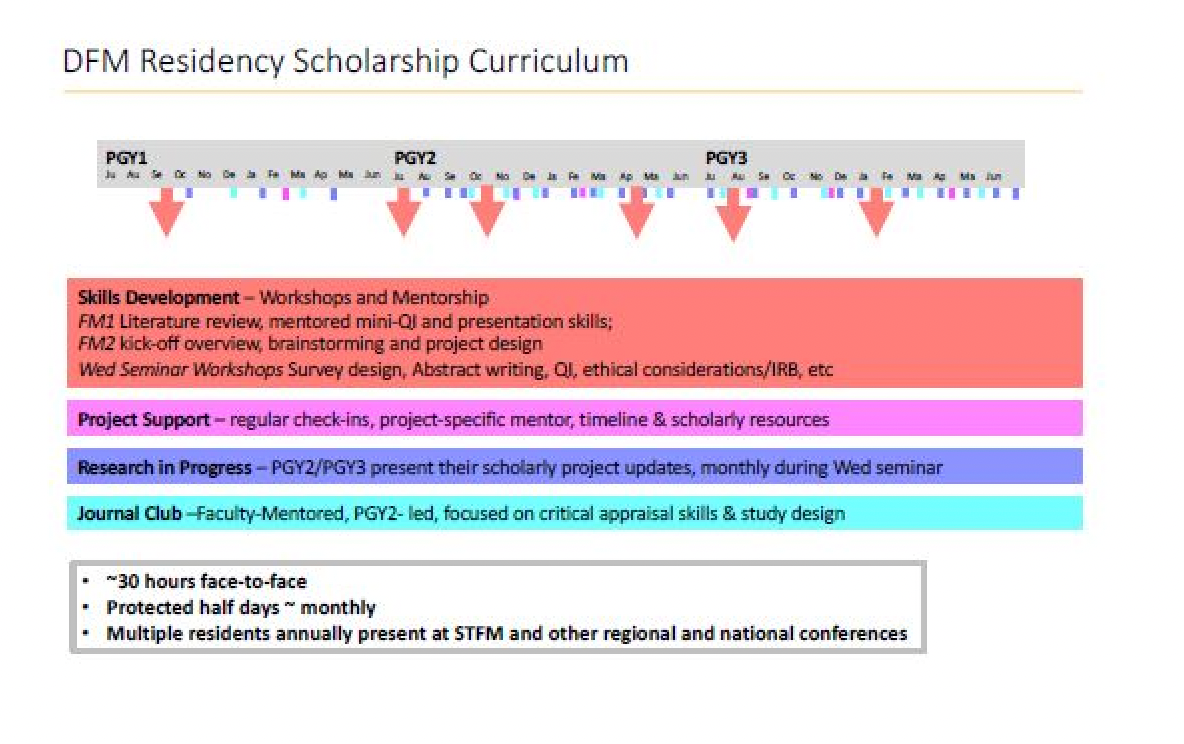 Please click here to see a list of recent projects done by residents.