Autism Friendly Initiative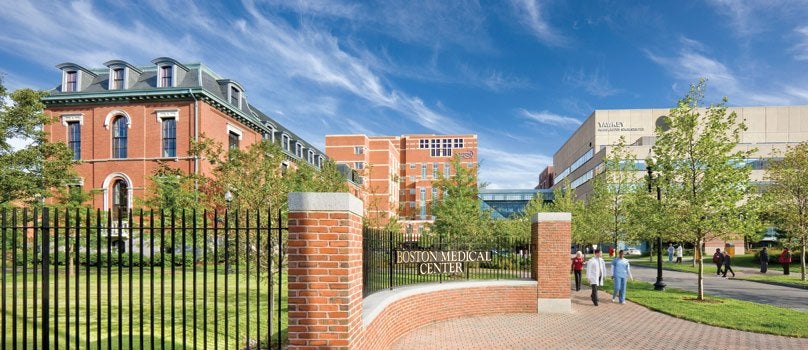 The Autism Friendly Initiative at Boston Medical Center aims to improve the hospital experience for patients with autism spectrum disorders (ASD). Patients with ASD have various sensory and communication needs, which, when combined with the fast-paced and often over-stimulating hospital environment, can present obstacles to quality healthcare experiences.
The goal of the Autism Friendly Initiative at BMC is to develop and then implement best practices that would ultimately define Boston Medical Center (BMC) as an Autism Friendly Hospital. This initiative is a coordinated effort involving stakeholders from across the hospital as members of our Steering Committee. Through this initiative, BMC aims to address the unique needs of patients with ASD through staff training, environmental adaptation, and protocol adjustment throughout the hospital. We believe this will lead to better hospital experiences, and ideally outcomes, for patients with ASD.
Current Key Initiatives
We are in the process of submitting grants, designing research pilots, conducting in-depth stakeholder interviews, and holding trainings, among other exciting projects.
Key Personnel
Marilyn Augustyn, MD - Division Director, Developmental and Behavioral Pediatrics
Sarabeth Broder-Fingert, MD, MPH – Hospitalist, Pediatrics
Shari King, MA - Program Director, Autism Program
Lauren Bartolotti, MA - Program Manager, Autism Program
Sarah Qin, MBA - Project Coordinator, Autism Friendly Initiative
Steering Committee
Soukaina Adolphe, MD - Pediatrician, Pediatrics
Karan Barry, RN - Nurse Manager, Inpatient Pediatric Unit and PICU
Bob Biggio - Senior Vice President, Facilities and Support Services
Alix Carey - Director of Family Philanthropy and Deputy Director of Development, Office of Development
Christine Cheston, MD - Pediatrician, Pediatrics
Eileen Costello, MD - Chief of Ambulatory Pediatrics, Medical Director, Pediatric Primary Care
William DeBassio, MD - Neurologist, Pediatric Neurology
David Dorfman, MD - Chief of Division of Pediatric Emergency Medicine, Pediatrics
Molly Ann Duggan, MS, CCLS - Child Life Manager, Child Life
Brenda English, MSW, LICSW - Manager of Social Work, Care Management
Ivys Fernandez- Pastrana, JD - Project Manager, Pediatrics Family Navigation Program
Lisa Fortuna, MD, MPH - Medical Director, Child and Adolescent Psychiatry
Shauna Gaughan, MEd - Residency and Addiction Fellowship Coordinator, Psychiatry
Elizabeth Hutton, MD - Medical Director, Pediatric Inpatient Unit; Hospitalist, Internal Medicine and Pediatrics
Sheryl Katzanek - Director, Patient Advocacy
Kristen Kremer, MPH, MA - Senior Manager of Patient Experience, Accessibility Committee Co-Chair, Accessibility Committee
Jack Maypole, MD - Director, Comprehensive Care Program (CCP), Developmental and Behavioral Pediatrics
Melissa Nass, MD, MPH - Pediatrician, Department of Pediatrics
Susannah Rowe, MD, MPH- Ophthalmologist, Ophthalmology
Dana Rubin, MD, MSW - Psychiatrist, Pediatrician, Departments of Pediatrics and Child Psychiatry
Kimberly Schwartz, MD - Medical Director, Child Protection Team, Pediatrics
Norman Stein, MPP, MA - Senior Vice President, Chief Development Officer, Office of Development
Bob Vinci, MD - Chairman, Pediatrics
Jodi Wenger, MD - Pediatrician, Comprehensive Care Program, Developmental and Behavioral Pediatrics
Athanasios Zavras, DMD, DDS, MS, DrMedSc - Professor and Chair, Department of Pediatric Dentistry
Interns
Daniel Cahill - Providence College, BS '12; Boston University MS anticipated '18
Julia Goupil - Massachusetts Institute of Technology, BS anticipated '18
Interested?
To learn more about the Autism Friendly Initiative, or if you would be interested in participating in the initiative, please contact us at [email protected] or 617.414.4247.