Your Insurance
If you have insurance, we will bill your insurance plan directly. If you have a PPO or HMO insurance plan, we will collect the required co-payment due at the time of visit. If your health plan decides a service is "non-covered," we will bill you, and payment is due when you receive a statement.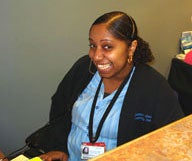 We will ask you about your insurance at every visit, because there are often changes. It is important that we have the correct contact and insurance information on file for you. If you do not have authorization from your health plan for your visit, we will reschedule your appointment for you, or you can sign a waiver stating that you will be responsible for charges if your health plan denies payment.
Please make sure you bring your insurance card to the appointment. We accept all insurances. Radiographic studies including angiogram, MRI, require pre-approval from the insurance company prior to the appointment (BMC Health Net, Tufts, Blue Cross Blue Shields, Harvard Pilgrim). Medicare and Mass Health do not require pre-approval.
Office Financial Policy
BU Neurological and Neurosurgical Associates is a hospital-based practice, therefore, patients will receive two bills for services, one for the professional services of the physician (from BU Neurological and Neurosurgical Associates) and one from Boston Medical Center for the facility services.
We are dedicated to providing you with the best possible care and service and we want you to understand our financial policies. If you have questions about your account, charges, insurance or payments, please ask to speak to our Billing Coordinator.
Please bring your insurance identification card to all your appointments so that we may copy the front and the back of the card for accurate insurance information. This helps us get the bill to your insurance company quickly and reduces the chance that you will receive a bill that your insurance should cover.
If you have a managed care plan, you may need an authorization from your health plan for your visit. In some cases, this is different from a referral from your primary care doctor. Please check with your primary care doctor or health plan before your appointment to be sure that your visit will be authorized. If your visit is not authorized by your health plan, you will be responsible for the bill if your health plan refuses to pay.
Co-payment Policy
We appreciate your co-payment at the time of your visit. For your convenience, we accept cash, checks, VISA and Mastercard. We will give you a receipt for your payment records.
Patients Without Insurance
BU Neurological and Neurosurgical Associates does not discriminate against patients who do not have insurance or the ability to pay for their care. If you do not have insurance, we will refer you to Boston Medical Center's Patient Financial Services to see if there are coverage options for you. Special arrangements can be made with our Billing Coordinator to discuss a payment plan option.
Motor Vehicle Accidents
For patients who have been involved in a car accident, we require that you provide us with complete information about your car insurance and healthcare coverage.
Worker's Compensation Patients
If you are involved in an "on-the job" work injury, please inform the Clinic Coordinator of your date of injury, case or claim number, and your Workers' Compensation insurance carrier, adjuster's name and telephone number.