Call 617.414.8052 or fill out this form to learn more.
If you are struggling with obesity, you understand the challenges of endless weight loss programs that have shown no results, exhaustion from small tasks and the increase of various health risks. At Boston Medical Center, our dedicated team of surgeons, nutritionists, and dieticians understand these challenges. We work with each patient to identify the treatments and surgical option to best fit their needs.
If your BMI (Body Mass Index) is…
Greater than 40, or
Between 35-40 with an associated health problem such as diabetes, high blood pressure, and/or sleep apnea
…you could qualify for weight loss surgery.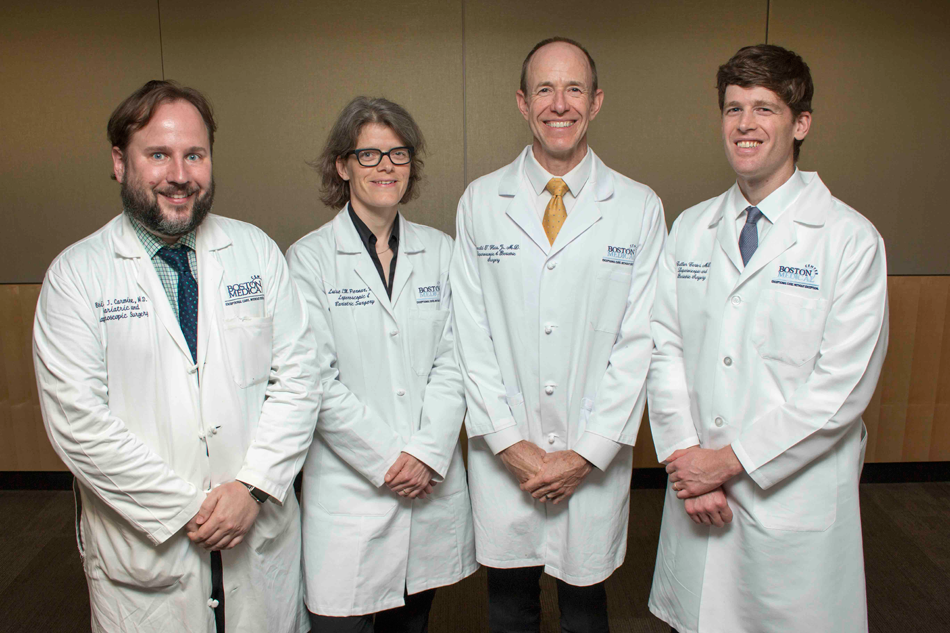 Your journey starts here. Contact us today.
Call to learn more or fill out the form below to be contacted by the Weight Loss Surgery Team.