Radial Head Fracture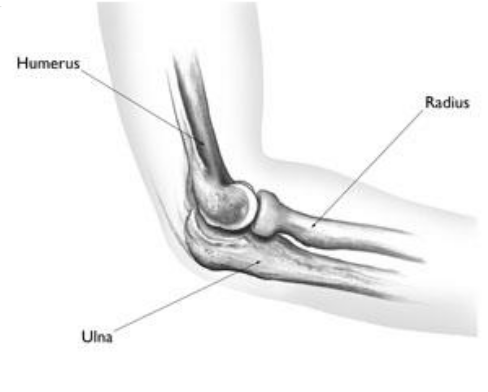 While trying to break a fall with your hands may seem instinctive, the force of the fall could travel up your forearm bones and dislocate your elbow. It also could break the smaller bone (radius) in your forearm. Fractures of the radius often occur in the part of the bone near the elbow, called the radial "head."
Radial head fractures are common injuries, occurring in about 20% of all acute elbow injuries. Many elbow dislocations also involve fractures of the radial head.
Radial head fractures are more frequent in women than in men, and are more likely to happen in people who are between 30 and 40 years of age.
What are the symptoms of radial head fractures?
The most common symptoms of a radial head fracture include:
Pain on the outside of the elbow
Swelling in the elbow joint
Difficulty in bending or straightening the elbow accompanied by pain
Inability or difficulty in turning the forearm (palm up to palm down or vice versa)