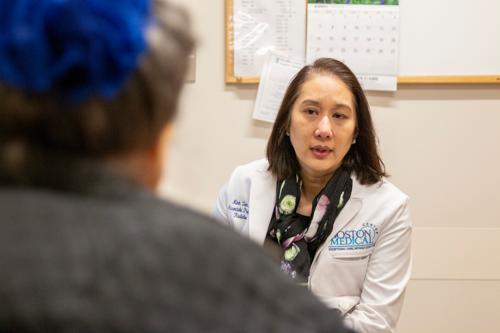 Existing Patients
Make an appointment by phone
617.638.6428
Make an appointment with MyChart
Book with MyChart
Hours of Operation: Monday-Friday 8:00 AM - 5:00 PM
Refer a Patient
Refer a patient
Call for assistance with the referral process
617.638.6428
Hours of Operation: Monday-Friday 8:00 AM - 5:00 PM
617.638.6428
The Boston Medical Center Thoracic Cancer Program evaluates patients with all types of thoracic cancers. Some of the conditions we treat include lung cancer, esophageal cancer, and mesothelioma.
Contact Us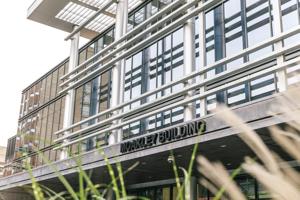 Research Overview
The Thoracic Cancer Program at Boston Medical Center conducts world-class clinical research and trials. Our faculty are internationally recognized for contributions to research and have been at the forefront of developing new approaches to the study and treatment of thoracic cancer disorders. 
Featured on HealthCity
New research shows the need for increased lung cancer screening in areas that are highly segregated by race to better diagnose Black patients early.
HealthCity is Boston Medical Center's online publication that explores the most pressing issues in healthcare. At HealthCity, we believe that healthcare must transform itself to become more equitable, sustainable, and open source.