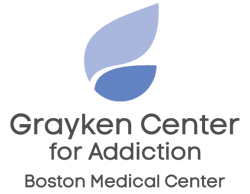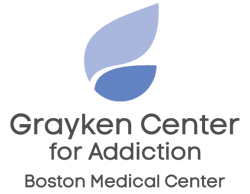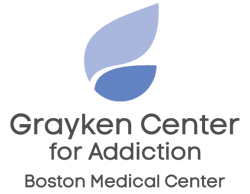 Adolescents, Young Adults Not Receiving Medication for Addiction Treatment
December 31, 1969
For More Information, Contact:
Jenny Eriksen Leary
Office of Communications
617-638-6841
[email protected]
Boston – A majority of adolescents and young adults diagnosed with opioid use disorder are not receiving recommended medication to treat their disease, according to a new study led by Boston Medical Center's Grayken Center for Addiction. The results show that only 24 percent of youths receive one of the FDA-approved medications – methadone, buprenorphine or naltrexone – within three months of their diagnosis. That gap increases for those under the age of 18, with only one in 21 adolescents receiving a medication. Patients who receive medication are more likely to remain in treatment compared to those who only receive behavioral health services. Given the ever-increasing rate of opioid overdoses, the study underscores the need to address why evidence-based medications are underused to treat adolescents and young adults with opioid use disorder.
Published in JAMA Pediatrics, this study is the first to examine youths with opioid use disorder and how each medication impacts retention in treatment.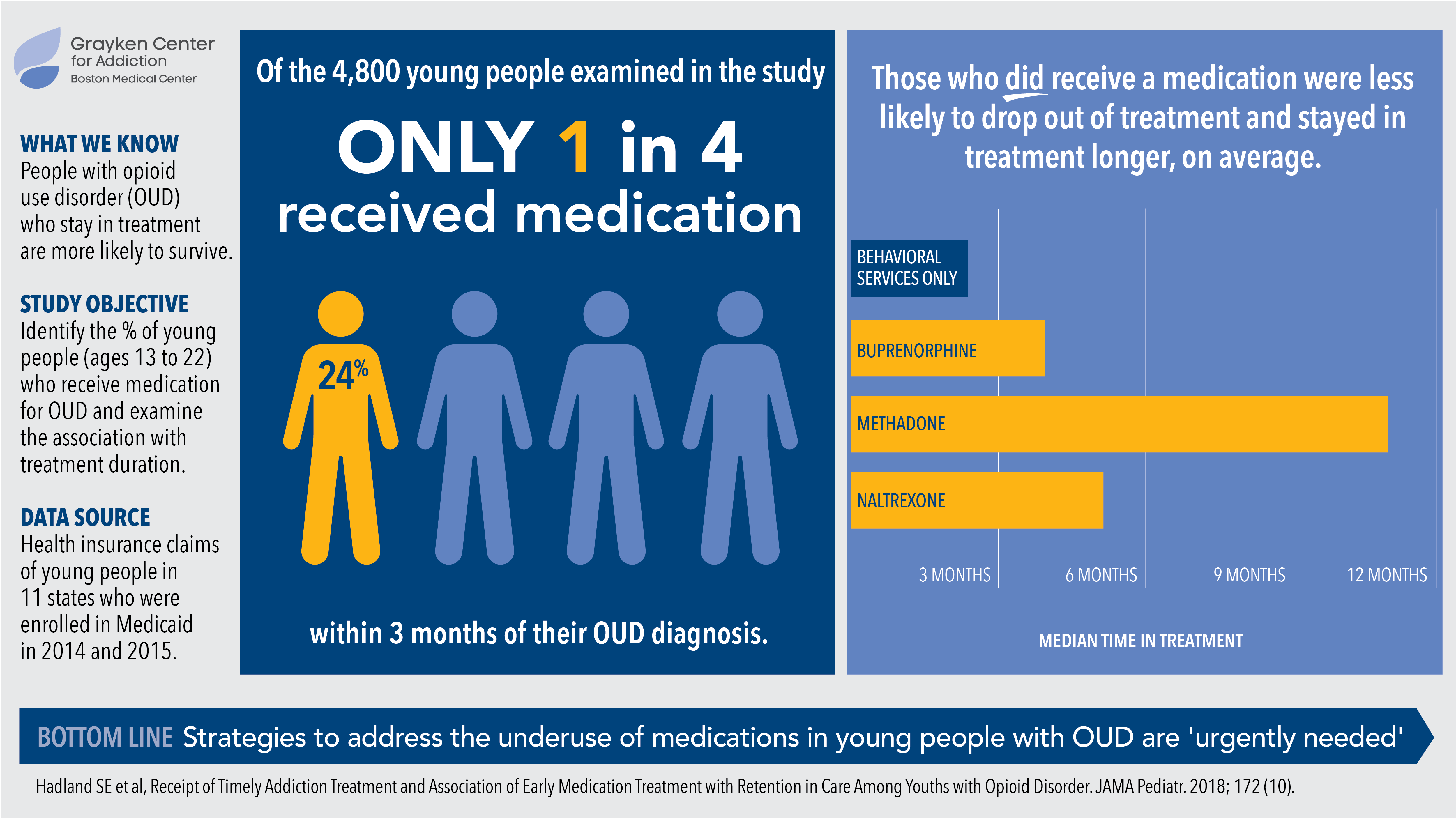 The retrospective cohort study examined health insurance claims for 2.4 million youths aged 13-22 years enrolled in Medicaid between January 1, 2014 and December 31, 2015. During that time period, there were 4,837 youths diagnosed with opioid use disorder. Overall, 76 percent received treatment within three months of diagnosis. However, most of those youths, 69 percent, received only behavioral health services, such as individual and group sessions in outpatient and inpatient settings. For adolescents younger than 18, only 4.7 percent received medications within three months, and for young adults over the age of 18, 27 percent received medication within that timeframe.
"Our findings show that a serious gap exists in how we treat adolescents and young adults with opioid use disorder, and that this gap puts them at risk for discontinuing treatment early," said Scott Hadland, MD, a pediatrician and researcher at the Grayken Center.
The median time that youths remained in care when they received buprenorphine was 123 days; for naltrexone, 150 days; and for methadone, 324 days. For behavioral health services alone, that number was only 67 days.
The recognition of addiction as a chronic disease where patients may relapse is an important aspect of treatment. Recent studies indicate that keeping patients engaged in treatment is critical to their recovery and protects against early death. Even if they do not abstain or reduce their substance use, being in treatment allows them to receive harm reduction services as well as treatment for other medical and psychiatric conditions. However, the authors note, there are too many barriers for youths to access medications to treat their opioid use disorder.
"There are far too few pediatric providers who prescribe medications for addiction, and stigma is still playing a role in deterring many patients and families from using these evidence-based medications," said Hadland, also assistant professor of pediatrics at BU School of Medicine. Of all addiction treatment programs for youth across the country listed by the Substance Abuse and Mental Health Services Administration, only 37 percent offer methadone, buprenorphine or naltrexone, and of the remaining programs, a staggering 43 percent will deny admission to young people who are already on these medications.
"Recovery is a long journey that is not just about eliminating or reducing substance use, but also about keeping patients engaged in care," added Hadland. "Providers, lawmakers and researchers must do more to improve treatment for adolescents and young adults with opioid use disorder."
# # #
Nourishing Our Community
December 31, 1969
With patients at the core of everything, over the years BMC has developed three services to enhance patients' exposure to foods high in nutritional value. The Rooftop Farm, Food Pantry, and Teaching Kitchen provide patients and employees a way to get and stay healthy while striving to make the city of Boston and its residents among the healthiest in the United States. All three programs work hand-in-hand to ensure patients and their families have access to healthy nutritious foods, sourced sustainably and responsibly.
A growing need for fresh vegetables in the food pantry and kitchen inspired BMC leadership to invest in an urban Rooftop Farm with 2,658 square feet of plantable space on top of one of BMC's buildings. The Rooftop Farm yields 5,000-7,000 pounds of healthy produce each year, with crops such as lettuce, tomatoes, eggplant, kale, cucumbers, peas, potatoes, spinach, peppers, zucchini, carrots, herbs, and others. This produce is given to patients in the Preventive Food Pantry, on inpatient hospital trays, and in the cafeterias.
The Rooftop Farm also advances BMC's goal to be the greenest hospital in the nation by 2020. BMC has already reduced carbon emissions by 50% two years ahead of schedule and just signed a solar farm deal that will make the hospital carbon neutral in two years. This garden adds to our green efforts by reducing storm water runoff, mitigating the formation of urban heat, and deviating waste.
Created in 2001, the Preventive Food Pantry and Teaching Kitchen were the first of their kind in the nation. The Teaching Kitchen provides patients the opportunity to learn how to cook healthy meals at a low cost. This unique space allows the BMC community to come in and view first-hand how to prepare foods they love in a manner that coincides with a healthy lifestyle. Simple, cost-effective recipes are taught while disease and condition specific nutrition education is available for weight management, diabetics, cardiac rehab patients, cancer survivors, pediatric patients and their families, and more. Participants can actually smell and taste the food while learning beneficial nutrition practices. Many of the items used in the Teaching Kitchen are available in the Food Pantry and classes are open daily for patients to drop in and learn new recipes.
When a primary care physician determines that a patient is food-insecure, the patient receives an open-ended prescription to the Food Pantry. The prescription outlines the foods required for the patient to promote physical health, prevent future illness, and facilitate recovery. Families can visit the Food Pantry twice per month and receive three to four days' worth of food for their household each time. A key feature is the provision of perishable goods, such as fresh fruits and vegetables and meats all year round – items that are often costly and therefore often lacking in a low-income family's diet.
The BMC Food Pantry currently serves 7,000 people a month; nearly half of whom are children. In 2017, the Preventive Food Pantry provided food to 83,288 patients and their household members (an average of 6,941 monthly).
BMC is committed to providing healthy food options to nourish our community by providing easy access to food for a medically underserved patient population. Many patients experience nutrition-related illness and under-nutrition due to poverty and the limited food choices that come with living in an urban food desert. With a rich history of helping people, BMC's three key nourishing our community initiatives continue to promote healthy eating and living for a population that is mostly urban and on the go.
Avoiding a Case of the Flu
---
"Why should I get the flu shot?" is a common question that is often met with varying answers. Anyone can get the flu, which is a contagious respiratory illness, caused by influenza viruses that affect the nose, throat, and sometimes the lungs. While most people recover easily from flu, it certainly is not fun to be very sick for a week or longer, and pregnant women, young children, people with certain medical conditions such as asthma and heart disease, and those over 65 years can have dangerous complications if they get the flu.
That's why despite studies and predictions surrounding the vaccine, the Center for Disease Control (CDC) does recommend yearly vaccination for people 6 months and older. In addition to the vaccine, prevention is key. Remember to:
Cover your sneezes and coughs with your sleeve, not your hand
Wash your hands frequently to reduce the spread of germs
Avoid close contact with people who have or may have the flu
There is no cure for the flu so the old adage might be worth remembering "an ounce of prevention is better than a pound of cure."
Contact your primary care provider to schedule your yearly flu shot!
Back to School Health Checklist
---
Now that summer is unofficially behind us, it's no surprise that back to school needs are top of mind. While a new backpack, school supplies, and lunchbox may all be at the top of your list, it's important to remember check off important health-related boxes, too!
Schedule a check-up or pre-sports physical if needed
Your child's pediatrician doesn't just focus on one specific issue. Rather, they focus on keeping your child healthy and strong school year after year, all the way through adolescence. They play an important role as the central point of contact for all things related to your child's health.
Stay up to date on vaccinations
Vaccines help prevent thousands of illnesses in the US every year, and it's important to stay up-to-date to protect your children and those around them from serious diseases. Starting in kindergarten and through 12th grade, students in Massachusetts must stay up to date on vaccines for DTaP/Tdap, polio, MMR, Hepatitis B, and Varicella.
Organize medical history and emergency contact information
This may seem like a no-brainer, but be sure to gather all of this information ahead of time to make things easier if an unexpected situation arises during the school year.
Ease back into a normal sleep schedule
Summertime is a fun and carefree time for kids, and although they might argue, it's important that they get plenty of sleep. Keep them active during the day and start bedtime 5-10 minutes earlier each night to make the transition easier come September.
Calm first-day jitters
For lots of kids, especially those entering kindergarten or a new school for the first time, the first day can seem scary. Parents and caregivers can help ease these worries by openly discussing what they can expect on day one, helping to pack their backpack in advance, and reading stories about going back to school. Reassure them that being nervous is normal, and they will forget about it in no time!
To book a primary care appointment for your child, visit bmc.org/pediatrics.
Pages