Integrative Nursing Newsletter

Table of Contents
---
A Message from our Chief Nursing Officer
Dear Colleagues,

In my role at Boston Medical Center, I am so grateful to work with a superb team of nurses. You are contributing not only in the individualized compassionate care you give to each one of your patients, but also more broadly as you commit to improvement in your units, and in hospital wide councils like the Integrative Nursing Council. Through this council's work, we are exposed to the very spirit of nursing!
Nursing is a million private moments with patients and families – but there is another important piece too – and that is the commitment to what it means to be a profession. Professionals think about evidence based practice, and help inspire their team to be the very best it can be. Nursing at BMC is proud of our relentless journey towards excellence in patient care, and of how we embrace data and measurement.
We are in the midst of much change in healthcare, and here at Boston Medical Center. The nurses across the hospital that are helping us to be our best while we change - represent the very best of nursing. I am so proud of nurses who are in school, who are getting certified, who are on their unit based councils, who are meeting to plan work in newly formed units, who come to work with a smile every single day – and who care not only for their own patients, but realize that nursing is truly a team game, and help their team be the best it can be.
Thank you!
Nancy
Nancy W. Gaden, DNP, RN, NEA-BC
---
Integrative Nursing at BMC: Where we have been, where are we going?
By Charlotte Cuneo, MSN, RN, CCAP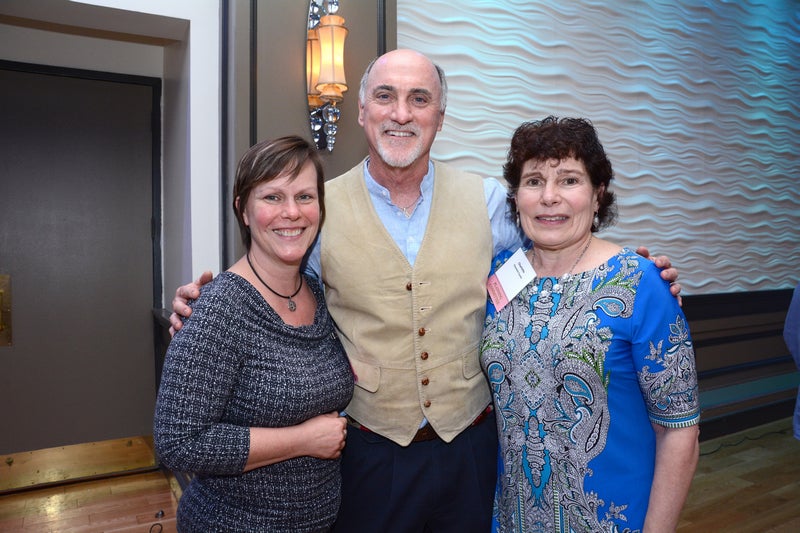 Nurses' Week is a good time to reflect on our professional practice. Kevin Jackson from the website American Thinker stated: "I think that in order to understand where you are going, you must remember where you've been." Integrative Nursing has a rich history here at BMC.
In 2003, there was an article about Reiki education originating with the Pediatric Emergency Room staff. The manager at the time had arranged Reiki classes given by a nurse consultant/Reiki Master Teacher who was generously funded by the Anna Ross Committee of the Massachusetts Memorial Hospital Nurses' Alumnae, Inc. Fortunately, I was able become involved in this education and eventually was part of the core group of Reiki Master Teachers at BMC.
BMC nurses were so passionate about practicing Reiki that the staff conducted THREE nursing research projects about Reiki practice which were either published in professional journals, and/or presented at national and international nursing conferences! Due to financial constraints Reiki education at BMC was suspended for a while, but is now back and thriving! We have had four Reiki 1 classes (total of 64 participants) and have scheduled our first Reiki 2 class for June 14th. Work on a policy and procedure for Reiki practice is underway.
The Department of Integrative Medicine (IM) reached out to our original group of Reiki practitioners and invited us to join their multidisciplinary monthly meetings about integrative medicine. In addition, Dr. Rob Saper, IM Director, referred an anonymous donor to our group who wanted to fund an integrative nursing conference for the BMC nursing staff. Our first annual integrative nursing conference was held on May 7, 2011, a Saturday morning. It was incredible to see nearly 200 nurses fill the Hiebert Lounge on a weekend day, right before Mother's Day, proving that integrative nursing was vital to our nursing staff! In 2013, the conference was recognized as the banner conference for Nurses Week at BMC. This year, the 8th Annual Conference will take place at Lombardo's in Randolph: Nourish the Heart, Rejuvenate the Soul.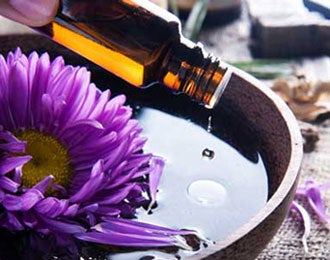 Clinical Aromatherapy classes also came to BMC in 2011. This year long certification program was offered over the next several years, with many BMC nurse participants. Several proposals about this practice were submitted to the Nurse Tank project. Thanks to the support of the BMC Trustees, 14 nurses attended a Clinical Aromatherapy in Hospitals workshop in September 2017. A full day clinical aromatherapy workshop here at BMC on June 13, will be taught by BMC Certified Clinical Aromatherapy Practitioners. An aromatherapy policy and procedure is ready for submission and review by the hospital's committee.
Last and certainly NOT least, our integrative Nursing Council was initiated in November 2016. Several nurses gathered to draft the charter in the summer of that year. The goal is to have representation from every nursing area. The purpose of the council is "…to identify, establish and support evidence based integrative nursing practice within the BMC Nursing Department, including education of the nursing staff regarding integrative practices for patient and self-care." This council supports all the afore-mentioned activities in addition to other integrative activities, such as identifying guidelines for documentation of integrative practices, educating others about the guided imagery and nature channels at BMC, to name just a few.
I am proud and grateful to have been involved in this evolutionary process. Integrative nursing has taken root at BMC; the ground is fertile for it to grow and flourish!
References:
---
Love at First Sight: The BMC Pups
By Rev. Suzanne Woolston Bossert, Volunteer @ BMC Healing Pups Program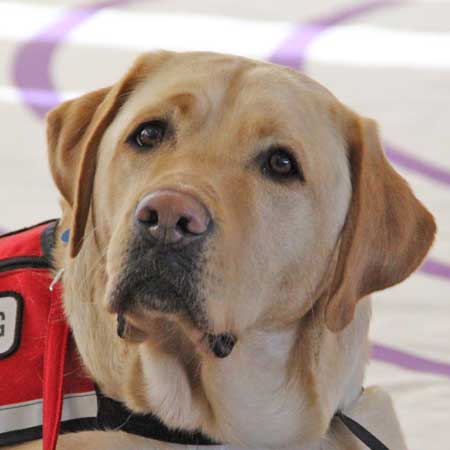 Among the many innovative approaches to medicine found at Boston Medical Center, one of most delightful continues to be the BMC "HEALING PUPS" program, in which over a dozen dogs (ranging from 3 to 175 pounds!) join nurses, doctors, therapists, surgeons and administrators in working as a team to effect healing. Maestro, my big Yellow Lab "surfer dude" dog (one of two NEADS (www.NEADS.org) graduates at BMC along with Sheryl Katzanek's lovable little black Lab Rylie) has afforded me a close look at the magic that occurs when people in pain encounter these warm and wonderful BMC fur babies.
I have come to understand canine therapy as a kind of 'medicine of contrast': my big butterscotch boy, with soulful eyes and furrowed brow, functions as an oasis within a world of metal and harsh light. The Healing Pups often appear bedside in hospital rooms as a startling surprise, an unexpected touchstone of something deeply primal. Over and over, patients and staff get emotional as they tearfully tell us about beloved dogs who wait for them at home or who have just passed away, and there is longing and joy in the telling.
There is something about petting a dog that can whisk patients far away from beeping machines, sharp needles, droning TVs or anxious fretting. Sometimes just seeing Maestro appear in a doorway—or better yet, stroking his lush coat — seems akin to smelling freshly cut grass or a perfume once worn by a grandmother...a kind of wormhole opens to another place or time, and it is in that moment that people often encounter a groundedness and hope larger than the present difficulty. Dogs seem to effortlessly conjure up what ancient mystics called a "thin place" where heaven and earth meet, and a Higher Power feels nearer somehow. Maestro's innate ability to unlock such deep feelings feels divine, especially because he triggers such depths so quickly...often love at first sight!
Naturally, our BMC dogs easily transcend language or cultural barriers. Recently, Maestro was asked to visit a geriatric female suffering from dementia, who was described as non-responsive. The patiently had been kindly brought out into the hallway to sit in a recliner to get some fresh air. She sat, staring blankly into space, hands clasped under a thin blanket on her lap. Maestro approached, and at my bidding placed his head on the chair's armrest. The patient made no indication of awareness of surroundings, but that did not deter Maestro. He patiently remained there, then gently nuzzled her arm.
Upon contact with his warm ears and cold nose, the patient bolted upright as if yanked from a deep dream state. She dropped her gaze incredulously downward at Maestro, blinking in disbelief. Then the woman softened, and began tenderly patting Maestro's head, over and over, cooing softly to him. She then locked eyes with me and started speaking in long, passionate paragraphs. This caused quite a stir on the floor, as nurses flocked to surround us, murmuring in awe. "We didn't even know she could speak English, she has been that unresponsive. Wow, great job Maestro!" This kind of high impact encounter is happily the norm for our wonderful Healing Pups. Indeed, as they make their rounds through the bustling hallways of the finest hospital in the land, canines and humans work tirelessly together to create extraordinary acts of comfort, care, and grace.
"Pet" therapy is a wonderful integrative therapy to reach and soothe our patients. Please remember to contact [email protected] if you have a patient you think would benefit from a visit from our "Healing Pups."
---
How to Start an Indoor Herb Garden (And actually use the herbs)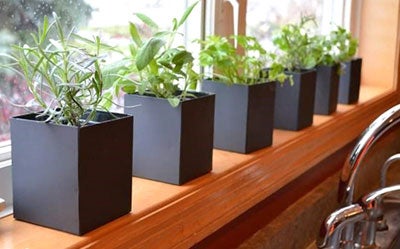 By Kris Curcio, RN
If you are a foodie, enjoy relaxing on the patio, and obsessive griller like myself during the summer, you know the importance of fresh herbs in your food. From fruit salads to homemade marinades, herbs can add an extra oomph to your everyday fare. This year, I have yet to start my herb garden in the yard! So let's get going with the next best thing - growing an indoor herb garden.
To start, decide what your favorite herbs to eat are! I am partial to cilantro, mint, basil, thyme, and rosemary, but enjoy having lavender grow as well- these flowering herbs and plants are great for the bees! The best herbs to grow are ones you will use, as many plants, especially cilantro, can grow like crazy.
You can plant herbs in fun pots from small starter plants, which you can get at any garden center or supermarket. Be sure the container you choose to start your plants and seed has plenty of drainage and fits in an area that access to sunlight. If using pre-grown seedlings/starter plants, fill the container ¼- ½ with fertilized plant soil, moisten with fresh water, add the plant with some original soil, water, and add more soil around the plant, then water again.
You can start your plants from seed. When planting seeds, make sure that there is plenty of room between seeds, to give the plants room to grow and not become root-bound. You can transplant your seedlings to larger pots once they get growing.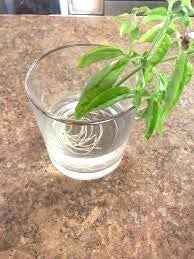 Another option for plants like basil, or woody plants like rosemary, oregano, and thyme may be able to propagate from plant cuttings. I like this option because, well, it looks cool! You can see the roots starting and your plant growing! These cuttings should be approximately 4 inches long, close to the main stem where the leaf branches out, using fresher, new areas of growth, versus further down where the older parts of the plant may have grown thicker. For basil, make sure the cutting is from an area that has not flowered. Place the end of the stem in water, removing the leaves about 2 inches from the end, and the top leaves are sticking out. Change the water about every 2-3 days. You may add liquid fertilizer, some sugar, or plant food if you choose. In about 2-4 weeks, your roots will have grown to approximately 2 inches and the plant can be transferred to a pot with plenty of drainage or placed in the ground (pending temperatures).
Pinch back and trim your herbs regularly for use, as this will lead to more growth and keep plants like basil from flowering, which means the plant is shutting down growth to this area.
As we all know: style is everything- so choose colorful pots! Pots do NOT have to be expensive-I personally like going to yard sales, craft stores, and places like Ocean State Job Lot, and find containers whether they are actually meant for gardening or not. Amazon sells colorful, inexpensive pots, like the ones below.
Old metal bins can have holes drilled through the ends for drainage, whereas small porcelain creamer pitchers can have the bottom layered with small stones to create drainage for the roots. Recycle old glass jars! Everything can be painted on the outside to create colorful designs, labels for the plants, and to bring some personality to your plants! Be sure to keep your plants somewhere they will get plenty of sun, you will remember to water them and of course, since your herbs are edible remember to EAT them!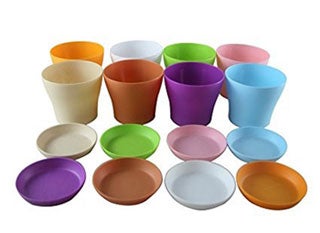 When your plants no longer fit on the windowsill, you can transfer them to bigger pots or plant them in the ground- just be sure to put the taller plants (dill, sage, rosemary) in the back of your garden and shorter plants (basil, parsley, cilantro) in the front, and give all of the plants about 18 inches of space between each plant.
Now, what to do with all these fresh herbs??? Sometimes, the copious amounts of herbs can get overwhelming- I chop them up and freeze them for use later in the year. However the BEST thing to do with them is to use them fresh! Here's a few quick recipes that I have used over the years:
Do you like fresh salsa? Grow cilantro to throw into a food processor with fresh lime juice, sea salt, onion, garlic, jalapeños and a few tomatoes! Voila! Salsa Fresca. Serve with your favorite chips, veggies, tacos, or over nachos.
Of course, you will need a refreshing beverage to go with those tacos and fresh salsa: Chop up about a tablespoon of basil leaves, add 1.5 oz. of tequila (I like clear tequilas, some prefer golden), 1 oz. of triple sec, the juice of one fresh lime, and powdered sugar into a shaker with ice. Shake, pour, garnish with a slice of lime and sprig of basil.

Looking for a quick dessert? Blueberries, sliced strawberries, honey and chopped mint tossed in a pretty serving bowl served over angel food cake- delicious!

Want to make your grilled chicken less blah and more BOOM? Throw some of that fresh-picked, chopped cilantro, orange juice, sea salt, pepper, fresh-squeezed lime juice, and some olive or avocado oil in the blender, then place in a non-reactive bowl or gallon-sized Ziploc bag with some chicken breasts and thighs and let sit 2-6 hours in the fridge, turning to coat the chicken occasionally, then throw it on the hot grill and you've got juicy, grilled citrus chicken!

Wash and cut red potatoes into similar size chunks. Drizzle with olive oil, sprinkle chopped, fresh rosemary, sea salt, and fresh cracked pepper. Toss to coat, and put on a grill pan or disposable aluminum pan. Cook until potatoes are done, serve as a side to any main meal.

Dill is good to grow if you like making your own pickles, either through the standard pickling process, or when making "quikles"- red, white, or apple cider vinegar, a bit of sea or kosher salt, sugar, dill, maybe some minced garlic, other spices, and toss in fresh sliced cucumbers-let sit for 10-15 minutes and you have quick pickles.
---
Integrative Council Highlights: What are we up to?

The 8th Annual Integrative Nursing Conference: Nourish the Heart, Rejuvenate the Soul will be held at Lombardo's in Randolph on May 11, 2018. There will be educational and merchandise vendors as well as raffles so please come prepared! Please register to gain knowledge and RELAX at the same time….

Update on Aromatherapy Nurse Tank Project: We are submitting our first draft of a policy and procedure for aromatherapy at BMC to the involved committees. When passed, we will have tentative plans to offer an Introduction to Clinical Aromatherapy with contact hours. Stay tuned for more information.

Reiki Classes: Reiki is an ancient, hands on healing practice. Illness or disease results from a disruption in the body's energy. Reiki supports the individual's energy to become balanced and receptive to healing. It can be used for patient or self-care. Check the Upcoming Events section for the class schedule.

If you are a Reiki Master Teacher interested in teaching Reiki classes, please contact

[email protected]

or

[email protected]

. The council is actively working on a policy and procedure for Reiki practice at BMC.

Information about the Quarterly Integrative Nursing Newsletter, including How to Access, Print and Submit Articles:
The Newsletter is published quarterly in the following months: February, May, August, and November.

Submissions to the Newsletter are welcome! Do you have a patient story about how you cared for someone, addressing their needs, mind-body-spirit? Do you have any unit-based projects about holistic/integrative nursing? Please contact [email protected] or [email protected] to get more information about how to submit an article. This is a newsletter for nurses, authored by nurses!

The Newsletter is sent to all BMC Nurses; you may also access the newsletter by following these steps:
1. Go to the BMC Intranet webpage
2. Go the Departments tab and click on the Nursing Department
3. Look on the left hand side of the page for the section labeled: 'Shared Governance/Councils' and click on the "Integrative Nursing" label
4. Click on the 'Newsletters' section
5. Select the newsletter you are interested in reading.

To Print the Newsletter:
1. Click on the URL link underneath the main header of the newsletter. This brings you to the newsletter in its entirety.
2. Go to "File" tab in upper left hand corner and
3. Select "print" In the drop down box. Then click on "print" within that box and your newsletter will be printed.

Are you interested in joining the Integrative Nursing Council?
Not all nursing units are currently represented on the council yet! Membership responsibilities include:

* Attending a monthly 3 hour paid time meeting on the first Thursday of the month from 7:30 a.m. - 10:30 a.m. (NO meetings in July and August)
* Communicating council activities to the nursing staff on your unit
* Bringing your staff's concerns, ideas and suggestions to the council about integrative care for self and patient.
---
Integrative Interventions Now Appear under 'Comfort Care Measures' on Daily Care Flow Sheet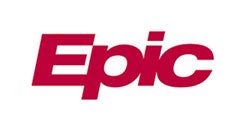 Please notice the new drop down box under 'Comfort Care' that provides a selection of integrative interventions in the Clin Doc version of Epic. If any of these interventions are provided, please select which one and indicate it this in this section.
If special training to provide the intervention is required, it should be documented who provided the care in the drop down 'performed by' that appears. These interventions include:
Acupuncture
Acupressure
Aromatherapy
Reiki
"M" Technique
A SOAP note should also be documented by whoever provides the integrative care, acknowledging patient consent, care provided, patient response, assessment and plan.
Please note that integrative council members felt that because 'comfort care measures' triggers thoughts of 'end of life' care, and nurses are not apt to use this unless the patient is at that point in their care. These interventions may be provided at any point in the patient's hospitalization when the need arises. Therefore, the category will be changed to 'integrative care' in the future to trigger appropriate use of this feature in Epic.
Stay tuned for the addition of integrative care interventions in the pain management flow sheet!
---
Upcoming Events
Educational Programs:
The 8th BMC Annual Integrative Nursing Conference, May 11, 2018, Lombardo's, Randolph, Massachusetts.

Join like-minded colleagues to network and explore the concept of compassion - for ourselves, others and our planet. Keynote: Billy Rosa, MS, AGPCNP-BC, ACHPN, AHN-BC, CCRN-CMC: Nurse, Nurse Practitioner, Educator, Author

This program is supported by the Anna Ross Committee of the Massachusetts Memorial Hospital Nurses' Alumnae, Inc. Faculty and planners have no vested interests, and there are no conflicts of interest. There will be no discussion of off label uses of drugs.

Boston Medical Center grants 6.5 nursing contact hours to nurses who complete this program. You must stay for the entire program and complete an evaluation form.

This program has commercial support for speaker costs provided by the Ross Committee. Faculty and planners have no vested interests, and there are no conflicts of interest. There will be no discussion of off label uses of drugs.

Boston Medical Center is an approved provider of continuing nursing education by American Nurses Association, Massachusetts, an accredited approver by the American Nurses Credentialing Center's Commission on Accreditation.

To register please go to: http://bucme.org/integrativenursing

Supporting Nurse Resiliency in the Workplace, Part I, 7:00 a.m. - 3:30 p.m., May 21

Boston Medical Center grants 6.25 nursing contact hours to nurses who complete this program. You must stay for the entire program, participate in the activity, and complete this evaluation form. This program has no commercial support. Faculty and planners have no vested interests, and there are no conflicts of interest. There will be no discussion of off label uses of drugs. Boston Medical Center is an approved provider of continuing nursing education by American Nurses Association, Massachusetts, an accredited approver by the American Nurses Credentialing Center's Commission on Accreditation.
​​​​​Please sign up in Healthstream. Directions on how to register:
1. Log into Healthstream
2. Click on "Catalog"
3. In the search bar, type "Nurse Resiliency"
4. Click on "Info"
5. Click "Choose Class"
6. Click on "Register" for the date you want

If you have problems with this process, please contact Lisa Falanga or Iris Bonet for assistance.
Supporting Nurse Resiliency in the Workplace, Part II, Tentative Date: June 27. Watch for flyer and Healthstream registration in your email.

Reiki Refresher is re-scheduled for Friday, June 1 from 9:00 a.m. - 1:00 p.m. Email Chri[email protected] for more information.

Reiki 2: Thursday, June 14 7:30 a.m. - 3:30 p.m. Signups available on Healthstream soon. Boston Medical Center grants 6.5 nursing contact hours to nurses who complete this program. You must stay for the entire program, complete pre and post testing, and complete an evaluation form.

This program has no commercial support. Faculty and planners have no vested interests, and there are no conflicts of interest. There will be no discussion of off label uses of drugs.

Boston Medical Center is an approved provider of continuing nursing education by American Nurses Association, Massachusetts, an accredited approver by the American Nurses Credentialing Center's Commission on Accreditation.

Introduction to Clinical Aromatherapy: All day contact hour program. Date and time to be announced.

The American Holistic Nurses Association (AHNA) Boston Chapter started meeting in April. Meetings are generally held from 5:00 p.m. - 7:00 p.m. at the MGH Institute of Health Professions, Charlestown Navy Yard, on the first Tuesday of the month. Watch your email for individual meeting announcements.
Self-Care Options in Moakley Building Basement:
Yoga classes
Tuesdays, 6:00 p.m. - 7:15 p.m. & Thursdays, 4:30 p.m. - 5:45 p.m.
Instructor: Betsy Simmons, MPH, RYT

Tai Chi/QiGong
Stretching and movement class for patients and staff
Wednesdays, 4:00 p.m. - 5:00 p.m.
Instructor: Ramel Rones. Call 617-638-7540 for more information.

Mindfulness/Meditation for class for patients and staff
Wednesdays, 5:00 p.m. - 6:00 p.m.
Instructor: Bob David
Call 617-638-7540 for more information.

---
Resources for Integrative Nursing
By Kris Curcio, RN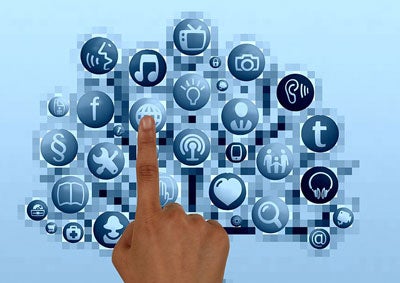 Looking for more resources to help you incorporate integrative healing into your personal and nursing practice? Check out a few of the links below:
American Holistic Nurses Association
Find info on how to further your practice regarding education, certification, networking, conferences, and personal care.

YouTube: Yoga with Adriene
If you are interested in yoga for health, well-being, mindfulness, and relaxation, as well as physical fitness, this channel is for you. Adriene and her yoga community helps you to discover what you need and how to make your best self.

The Meditation Podcast
Since 2006, Jeane and Jesse have been guiding listeners through meditations helping with issues such as insomnia, pain, anxiety, and traumatic events.

Pandora Channels: If you have Pandora radio, which is free for basic service or you can subscribe for commercial free listening, try these stations for relaxation:

Light Classical Radio
Classical Relaxation Radio
The Piano Guys Radio
Instrumental Chill Radio

Access these stations and other listening at www.pandora.com.

And as always, the C.A.R.E. Channel (Channel 3) on BMC televisions provides nature imagery and soothing instrumental music. Channel 74 is available on BMC televisions to patients. The channel's 30-minute guided imagery videos are narrated in English or Spanish and will help ease anxiety and stress, while promoting rest and sleep. Additionally, the guided imagery channel can be accessed on your computer at any time at BMC or at home. To access the Guided Imagery Channel, visit the Quick Links section on the Nursing Intranet website to access the site and get the BMC password.