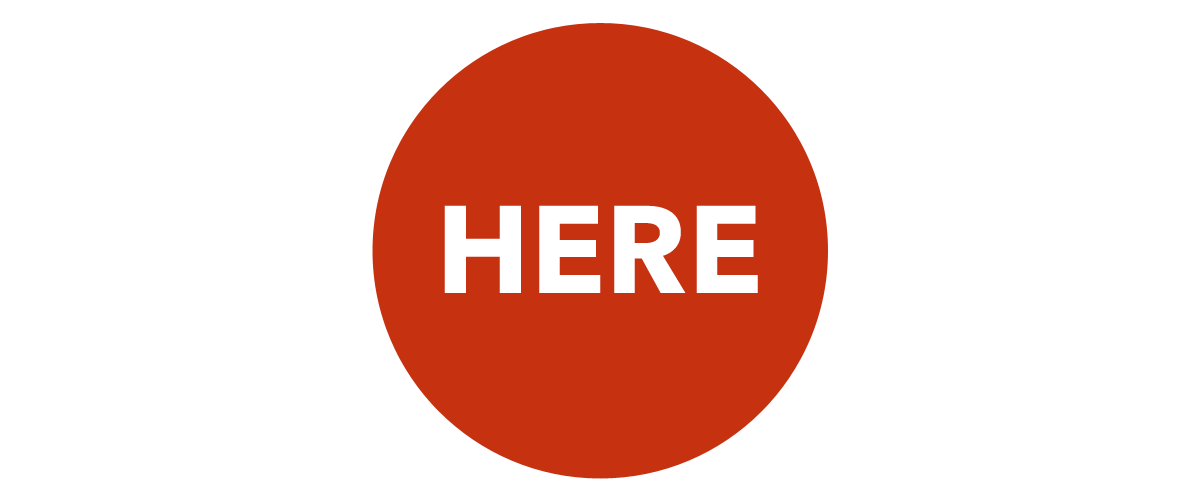 BMC Nurse Manager Recognized for Impact on Addiction Treatment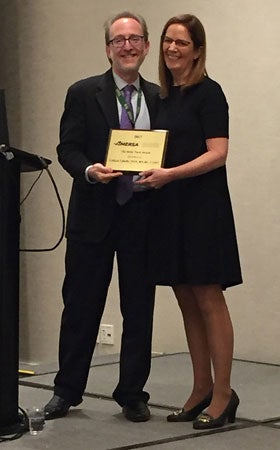 Colleen Labelle, MSN, RN-BC, CARN, director of BMC's Office-Based Addiction Treatment (OBAT) program, has dedicated the past 30 years to clinical experience in HIV and addiction care. This month, she was honored with the 2017 Betty Ford Award from the Association for Medical Education and Research in Substance Abuse (AMERSA).
The award is given annually to an individual who has had a significant impact on the field of alcohol and drug use, particularly with regards to women's issues, substance abuse education, and recovery. Labelle is the founder and director of the OBAT program, also known as the Massachusetts Model. Over the past decade, she has advised health care organizations how to build addiction treatment into their programs, and OBAT has been replicated across the country as a nurse-led, primary care-based addiction treatment program.
LaBelle also serves as the program director of the State Technical Assistance, Treatment Expansion of Buprenorphine (STATE OBOT B) and serves on the board of nursing appointed by Massachusetts Governor Charlie Baker. A board director of the International Nurses Addiction Board, she started the MA Chapter for addiction nurses serving as the executive director, with statewide collaboration on workforce development in educating and engaging nurses in addiction.
AMERSA is a non-profit professional organization whose mission is to improve health and well-being through interdisciplinary leadership in substance use education, research, clinical care and policy.
New Care Model Closes Significant Gap in Addiction Treatment
December 31, 1969
For More Information, Contact:
Jenny Eriksen Leary
Office of Communications
617-638-6841
[email protected]
New Care Model Closes Significant Gap in Addiction Treatment
Study Finds Inpatient Addiction Consult Service Helps Engage Patients in Medication Treatment
(Boston) – Nov. 8, 2017 – A new program at Boston Medical Center's Grayken Center for Addiction is showing that connecting patients to addiction treatment when they are hospitalized for other conditions can be a powerful tool in closing a gap in addiction treatment. In fact, early results show that many of these patients continue treatment after they are discharged, underscoring the importance of reaching patients who might otherwise not get treatment for their addiction.
Approximately 17 percent of patients admitted at BMC have an active substance use disorder. This led providers to look for new ways to engage patients in addiction treatment when they were already here. To accomplish this, they developed and implemented an inpatient addiction consult service, which is staffed by a multidisciplinary care team with expertise in treating addiction.
"In order to help curb the epidemic, we need to take every opportunity to engage patients with substance use disorders and get them into treatment when they are ready," said study lead author Paul Trowbridge, MD, and graduate of BMC's addiction medicine fellowship. "This service will not only prove beneficial to patients, by helping them get access to evidenced-based treatment, but also to the health care system by reducing costs and readmissions."

Researchers found the initial results promising: Methadone treatment was initiated for 70 patients and 76 percent were linked to a methadone clinic upon discharge. Upon follow up, 54 percent were still receiving methadone at 30 days, 39 percent at 90 days, and 29 percent at 180 days. Buprenorphine was initiated in 40 patients as a result of the consult, and 49 percent were linked to an outpatient clinic at discharge. Upon follow up, 39 percent were still engaged in treatment at 30 days, 27 percent at 90 days and 18 percent at 180 days.
"Like heart disease can cause a heart attack or a stroke, addiction causes many acute injuries requiring immediate attention, but we can't simply treat that issue without delving deeper to address the root cause," said Alex Walley, MD, MSc, a general internist at BMC's Grayken Center for Addiction who also oversees the addiction medicine fellowship. "Our goal is to engage willing patients in treatment and work with them on a plan that will keep them healthy and safe now and in the future."
The authors note that treatment is not one size fits all and that there is a need for additional treatment programs and services that meet the needs of even more patients both in the short and long term.
This study was published in the Journal of Substance Abuse Treatment.
# # #
Helping Smokers Quit: Payments, Personalized Support Can Work
December 31, 1969
For More Information, Contact:
Jessica Lyons
Office of Communications
617-638-6838
[email protected]
Helping Smokers Quit: Payments, Personalized Support Can Work
(Boston) – Oct. 30, 2017 – Money can be more powerful than nicotine, as a new study found that smokers who received financial incentives, in addition to personalized support, to help them quit were more successful than smokers who did not receive these interventions. Published in JAMA Internal Medicine, the study demonstrates that these approaches could play an important role in helping people quit smoking.
Despite declining smoking rates in recent years, tobacco use is still the leading cause of preventable death in the U.S., and disproportionately affects minorities and people of low socioeconomic status (SES). Few interventions target this population, who could be better served through a multicomponent intervention, which have been shown to reduce health disparities.
Researchers from Boston Medical Center (BMC) developed an intervention that connected participants with a patient navigator, who could assist them in getting prescriptions for nicotine replacement therapies and referring them to counseling resources. The study also provided financial incentives for quitting. Participants were not told how much money they could receive at the onset of the study. Those who quit at six months received $250, and an additional $500 if they were not smoking at 12 months. Those who did not quit at six months were given a second chance to earn $250 if they quit at 12 months. Participants in the control group received informational materials about resources to help them quit smoking.
Participants who reported quitting had their saliva or urine tested to biologically confirm smoking cessation at the six and 12-month marks. After six months, nearly 10 percent of the intervention group had quit smoking, while less than one percent in control group had quit smoking; after 12 months, 12 percent of the intervention group quit smoking, while two percent of the control group had quit.
"Our results show that a successful intervention to help low-SES individuals quit smoking should be multi-faceted and focus on both assisting with resources and, when possible, providing financial incentives," says lead author Karen E. Lasser, MD, MPH, a general internist at BMC and Associate Professor of medicine at Boston University School of Medicine and Associate Professor of community health sciences at BU School of Public Health. "Most of the participants who quit smoking utilized patient navigation, but it's unclear whether navigation alone would achieve the rates of smoking cessation we observed."
The intervention was found to be especially beneficial for older participants, women, and non-white smokers. The study was performed at an urban, safety-net hospital and the majority of participants were female, and African American. This study was supported by the American Cancer Society.
# # #
World AIDS Day 2017
---
Getting to Zero – Turning Knowledge into Action
On Wednesday December 6, Boston Medical Center will host its annual World AIDS Day Event Getting to Zero – Turning Knowledge into Action. This year, the event focuses on the hospital's contribution to the 90-90-90 initiative which if successful would end the AIDS epidemic by 2030.
90-90-90 is an ambitious treatment concept developed by the United Nations to help end the AIDS epidemic. The project's goal is that by 2020:
90% of all people living with HIV will know their status
90% of all people with diagnosed HIV infection will receive sustained antiretroviral therapy
90% of all people receiving antiretroviral therapy will have viral suppression.
If these targets are achieved, specialists believe that at least 73% of people worldwide living with HIV will be virally suppressed. If that happens, the AIDS epidemic could end by 2030.
The event will, in part, showcase how BMC is contributing to the 90-90-90 goal by offering a seamless integrated care model which helps patients transition between diagnosis, assessment, and treatment of HIV. By offering exceptional, compassionate, culturally-appropriate and stigma-free care, BMC providers empower patients living with HIV, manage barriers to accessing health care and contribute to achieving 90-90-90 within the hospital.
Event Speakers
Alfred DeMaria, MD Keynote Speaker
Medical Director of the Bureau of Infectious Disease
Massachusetts Department of Public Health
Dawn Fukuda
Director of the Office of HIV/AIDS
Massachusetts Department of Health
Paul Goulet
Program Manager
Active Retention in Care for Health (ARCH Team)
Kate Walsh
President and CEO
Boston Medical Center
Cassandra Pierre, MD
Medical Director
Center for Infectious Disease
Boston Medical Center
Learn More
In honor of World AIDS Day 2017 Dr. Cassandra Pierre and Paul Goulet from the Center for Infectious Diseases participated in a Boston MedTalks podcast to highlight BMC's approach to the 90-90-90 and the success of the initiative so far. Listen now.
Attend the Event
Join us on December 6 at 10AM at 670 Albany St, Boston, MA 02118
MyChart
---
No matter where you are you have the ability to pay your bills, check the weather, and even watch live TV, all with one convenient little device, your smart phone. You can also call your doctor's office. Most of these devices do still have the ability to make phone calls (we think). But why call when you can have access to your healthcare at your fingertips? With MyChart you do have that luxury.
MyChart is BMC's secure, online medical portal. Through MyChart, BMC patients can access test results, communicate with their doctor, and view their full health summary. Best of all, there's an app for that and it's free.
With MyChart you can:
Request a prescription refill from your doctor
Ask your doctor a non-urgent medical question via message
View details of your past & upcoming appointments
Receive most lab results online – instead of waiting for a phone call or letter
Review details of your medical history
Review health education topics and discharge instructions
Click here to sign up or download the app here:
Parents, ask your child's pediatrician about signing up for MyChart at their next doctor's appointment.
Learn more about the benefits of MyChart in Boston MedTalks, BMC's podcast series.

The Field Guide to the Phases of Childhood
December 31, 1969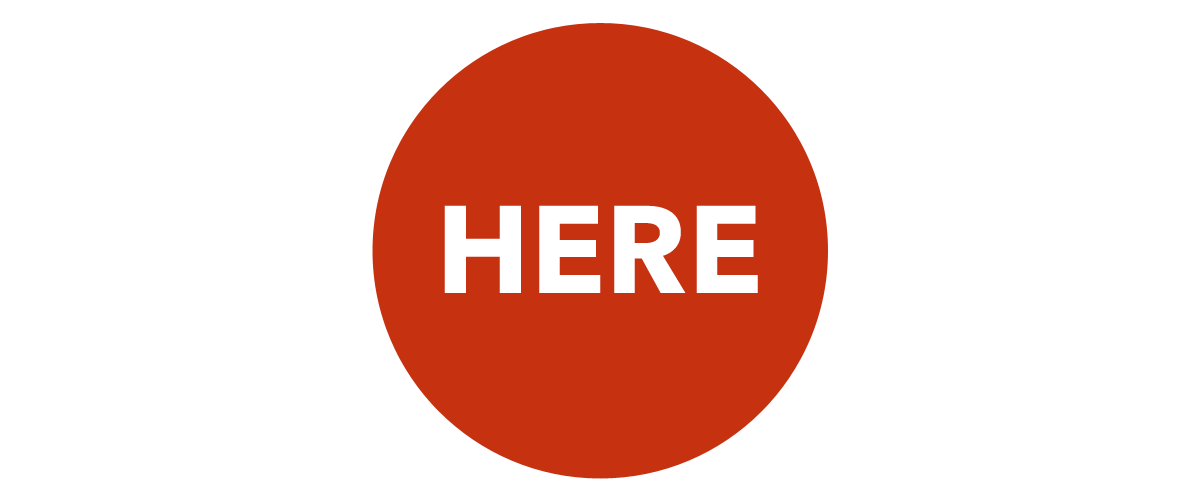 Nutrition and Substance Use Disorders – What You Need to Know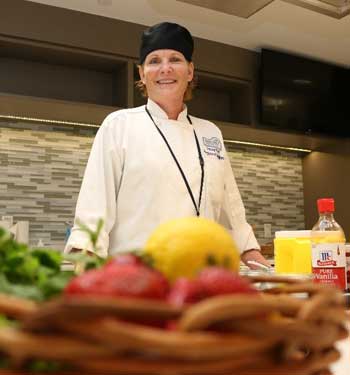 Establishing or maintaining a healthy diet is not usually top of mind when it comes to talking about recovery from substance use disorder, but it is an important part of the process. The Grayken Center for Addiction at Boston Medical Center has inspired a new cooking class on campus to address and teach the role diet can have in recovery. It's led by Dietician and Head Chef of the Demonstration Kitchen Tracey Burg, who aims to teach those in recovery the best practices in nutrition that can help patients "rebuild after potential cognitive loss, mitigate nutrition deficiencies, and deal with weight loss related to substance use disorders."
What's the first diet change Burg suggests? Cut out the mood depressors— such as candy, caffeine, and processed foods, which can all contribute to a roller coaster of energy that is unhealthy.
Building back up what substance use disorders can take away from the body is a significant next step. "Amino acids, or proteins, serve as the building blocks for neurotransmitters in the brain, which are often lacking in those with substance use disorders," said Burg. "Eating foods rich in protein such as meat, dairy, soy, and eggs can contribute to improved brain health."
The same goes for building up antioxidant vitamins, such as Vitamins A, C, and E.
"These vitamins help protect cells from damage due to oxidation stress, which is a naturally occurring bodily process that can be negatively affected by substance use disorders. Antioxidants also help protect the body from cardiovascular disease and cancer, and improve immune function."
Foods rich in antioxidants include nuts and seeds, beans, fruits and vegetables, whole grains, and spices.
Tracey is looking forward to teaching patients in recovery the importance of healthy eating, as well as giving them the skills and motivation they need to make recipes that complement their healing and recovery process. A monthly cooking for recovery class in the Demonstration Kitchen will begin in January, and a full schedule of Demonstration Kitchen classes can be found here.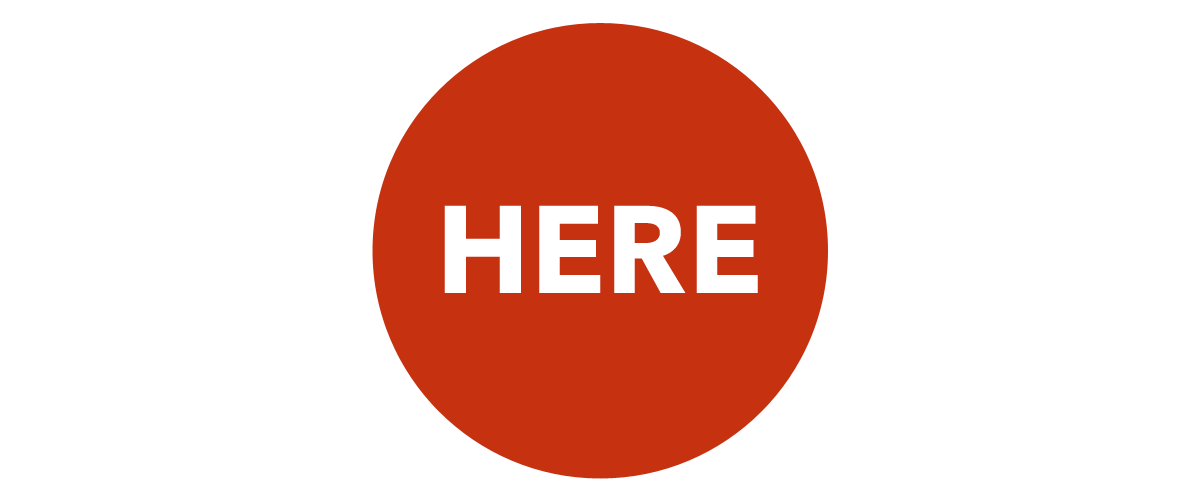 Cuddling as the First Line of Treatment for Neonatal Abstinence Syndrome
When you hear the words "substance use disorder," (SUD) the image of a male immediately comes to mind for most people. That's understandable. In this country the SUD rate for males ages 12 and older is 10 percent versus 5.7 percent for females, according to Results from the 2014 National Survey on Drug Use and Health.
But there's another group of individuals dependent on opiates who are not initially counted. Newborns. The uptick in maternal opioid use has resulted in a dramatic increase in a drug withdrawal syndrome in newborns called neonatal abstinence syndrome, or NAS. The opiates pass through the placenta that connects the baby to the mother before birth. As a result, the baby becomes dependent on the drug as well. There has been a 5-fold increase in NAS since 2000, according to the National Institute of Drug Abuse. Every 25 minutes a baby is born suffering from opioid withdrawal.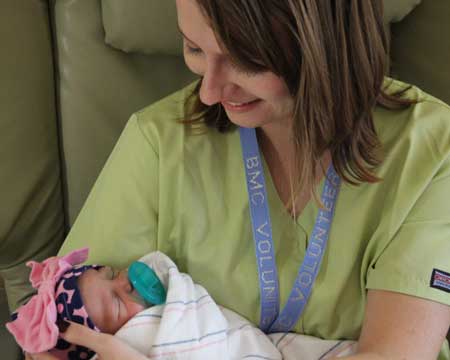 "Symptoms occur within two to three days after birth," explained Elisha A. Wachman, M.D., a neonatologist at Boston Medical Center, home of the Grayken Center for Addiction. "All have manifestations of NAS, but not all require [medication] treatment." Symptoms are primarily neurological in nature. The baby may experience irritability, tremors, poor sleeping, difficulty eating, vomiting or diarrhea. The most recent available data suggest that twelve percent of all NAS babies in the state are cared for by BMC.
In many hospitals babies born with NAS are treated with methadone in the neonatal intensive care unit, but Wachman explains a different approach practiced at BMC. Parents are the primary caretakers. "Cuddling is the first line of treatment," she explained. "We make sure they are sleeping, eating and comfortable. We hold them a lot and keep the lights low." Babies born with NAS are making strides. Following a week of conservative treatment, only 30 percent of the infants require methadone because of continued symptoms of withdrawal. This plan of treatment also significantly decreases the cost of care.
In addition to caring for babies with NAS, BMC works to ensure a safe delivery for pregnant women with SUD, many of whom are initially treated in BMC's Project RESPECT, an acronym for Recovery, Empowerment, Social Services, Prenatal care, Education, Community and Treatment. The program provides a combination of obstetric care and substance use disorder treatment for pregnant women and their newborns. The multi-disciplinary team includes obstetricians qualified to administer buprenorphine, which reduces symptoms of withdrawal, a psychiatrist specializing in mood disorders in pregnancy, an addiction psychiatry nurse practitioner and a licensed independent clinical social worker.
"Relapse prevention and engagement in recovery treatment are our biggest initial challenges," explained Kelley A. Saia, M.D., director of Project RESPECT. "We mainly manage methadone, buprenorphine, benzodiazepines and other mood stabilizers." Each patient is managed individually.
Patients face their share of challenges in addition to SUD. "These women are often overwhelmed by housing instability, food insecurity, safety issues and intimate partner violence," explained Saia. "Our patients are often less able to handle illness." Research suggests that substance use may effect women differently from men. Some women may experience heart and neurological problems. Others are more likely to have anxiety or depression or be victims of domestic violence. That is one of the reasons that the participants in RESPECT have a consult with the program's addiction psychiatry nurse practitioner, explained Saia.
There is also an increased possibility of pregnancy-related complications. "Recent data … find alarming rates of maternal mortality due to substance use," said Saia. They also have higher risks of hemorrhage, hypertension and pulmonary embolism. The challenges do not end with child birth. "Our biggest concern is how to help a new mother early in recovery to manage sobriety, motherhood, earn an income [and] provide for herself and her family," Saia explained. The biggest risk is relapse and overdose.
Because of this concern Saia and her colleagues maintain close contact with the mothers the first four to six months after delivery. They are then transitioned to a primary care physician who has training in addiction. Planning is in the works to follow women for 12 months after delivery.
These services for pregnant women with SUD have met with great success. In Project RESPECT, medication stabilization has improved from 27 to 100 percent at four weeks according to the program's last quality assessment review. This is an important step in treatment, as this phase establishes the minimum dose of medication required to avoid symptoms of withdrawal.
Project RESPECT, innovative treatments for NAS, and many other substance use programs at BMC are the backbone of the Grayken Center for Addiction, a leader in the treatment, prevention, research and training for substance use.
Pages