Office of Communications
BMC Physician Receives 2016 ASAM Late-Breaking Abstract Award
April 27, 2016
For More Information, Contact:
Jenny Eriksen Leary
Office of Communications
617.638.6841
[email protected]
(Boston) April 27, 2016 – The American Society of Addiction Medicine (ASAM) honored Paul Trowbridge, MD, MPH, an addiction medicine fellow at Boston Medical Center (BMC) with the 2016 ASAM Late-Breaking Abstract Award at the ASAM 47th Annual Conference in Baltimore, Maryland. Trowbridge, a Cambridge resident, was recognized for his abstract about BMC's inpatient addiction consult service, which has provided more than 320 consults in the six months since it began in July 2015. ASAM President, R. Jeffrey Goldsmith, MD, DLFAPA, DFASAM presented Trowbridge with the award.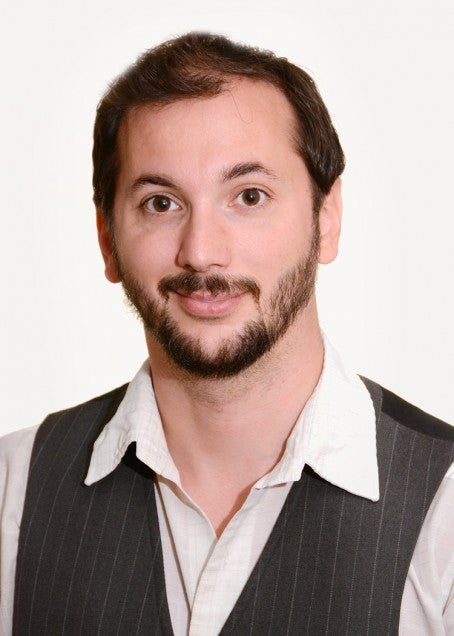 Trowbridge and recipients of other prestigious awards were acknowledged for their service and contributions to the advancement of the addiction medicine field, public policy and education during the conference.
According to the Agency for Health Care Research and Quality (AHRQ), approximately 25 percent of hospitalized patients in the US have a substance use disorder. Given that BMC sees many vulnerable patients – a large proportion who have complications as a result of their substance use disorder – a consult service was developed to help engage these patients about their addiction while they are in the hospital, connect them with medication-assisted treatment when appropriate, and educate them about harm reduction and overdose prevention. This was the topic of Trowbridge's abstract, "Addiction Inpatient Consultation Service and Linkage to Outpatient Addiction Treatment," for which he received the award.
The ASAM Late-Breaking Abstract Award honors the primary author of the submitted abstract that received the highest score during the late-breaking abstract submission period. The selection was made on the basis of new ideas and findings of importance to the field of addiction medicine.
About the American Society of Addiction Medicine
The American Society of Addiction Medicine is a national medical specialty society of over 3,700 physicians. Its mission is to increase access to and improve the quality of addiction treatment, to educate physicians, and other health care providers and the public, to support research and prevention, to promote the appropriate role of the physician in the care of patients with addictive disorders, and to establish Addiction Medicine as a specialty recognized by professional organizations, governments, physicians, purchasers and consumers of health care services and the general public. ASAM was founded in 1954, and has had a seat in the American Medical Association House of Delegates since 1988.