Six BMC Nurses Recognized by NERBNA for their Excellence in Nursing Practice
February 12, 2021
We are delighted to announce that six of our nursing colleagues were recognized by the New England Regional Black Nurses Association for their Excellence in Nursing Practice this past Monday. Recipients of this award demonstrate a breadth of knowledge and creative approaches in clinical nursing practice while contributing to quality patient outcomes. They serve as mentors and inspire peers -- enhancing the image of nursing through nursing practice and communication. They are role models to their colleagues and the communities in which they serve, meeting the needs of ethnically, racially and diverse populations while significantly making an impact in their organization.

Please join us in congratulating them on their New England Regional Black Nurses Association Excellence in Nursing Award!
Jean Claude Brice, BSN, RN, Moakley OR
Evena Charles, BSN, RN, 6West
Monica Germain, BSN, RN, CCRN, MICU
Nathalie Prince, BSN, RN, CMSRN, 6West
Priscilla Stout, BSN, RN, Pediatric Nursing
Jean Volcy, BSN, RN, 4West
We are so proud of their advocacy, support and contributions to the Nursing department. Thank you for all that you do every day to provide Exceptional Care Without Exception.
---
ED CNA Grace Goodfellow Saves Elderly Neighbor's Life
February 9, 2021
Strong work by ED Certified Nursing Assistant Grace Goodfellow and her roommate who saved the life of their elderly neighbor who collapsed in the street. Watch the WBZ-TV segment.
---
7W Nurse Ellen Stephenson and Nurse Manager Kate Baudin reflect on the year of COVID-19 via WBUR
February 1, 2021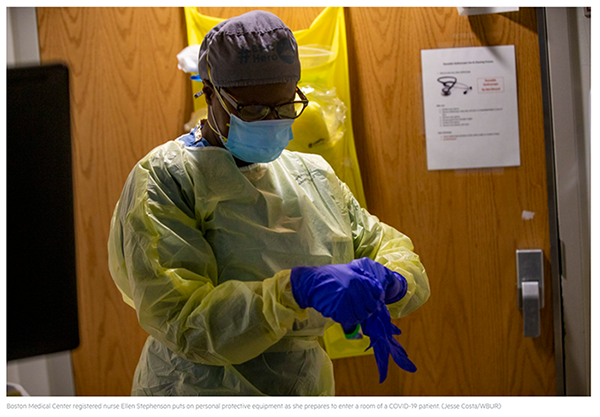 ---
7W Nurse Sarah Demers Recognized by Rock Legend John Fogerty
January 21, 2021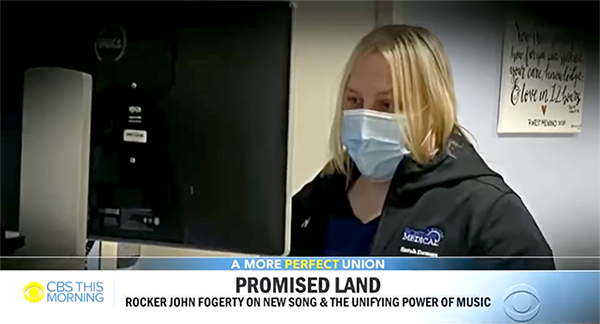 One of our amazing nurses Sarah Demers, RN, from 7W caught the attention and admiration of rock legend John Fogerty, of the band Creedence Clearwater Revival.
Fogerty's music inspired Sara to share his songs with her colleagues at BMC during the pandemic. She wrote letters to the Fogerty family thanking them for their music. "It reminds me of togetherness, strength, compassion, something about it makes me want to keep going and save lives," said Sarah.
Fogerty sent one of his autographed guitars to Sarah in recognition of the amazing work that she and all of our nurses and frontline caregivers continue to deliver. 
Watch the news segment on CBS This Morning.
---
SICU Assistant Nurse Manager Ashley Flynn Receives "If Not Me, Then Who" Award from the Travis Manion Foundation
December 16, 2020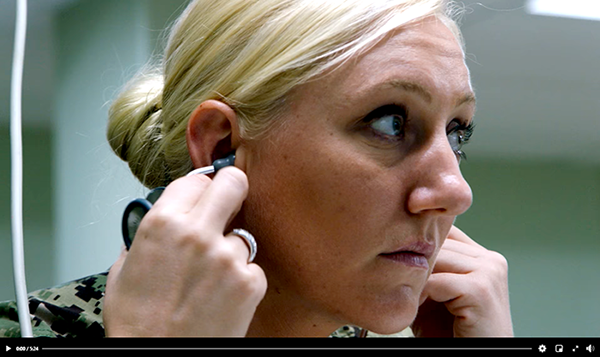 Congratulations to Ashley Flynn, MSN, RN, CCRN on her recent award from the Travis Manion Foundation (TMF). Ashley, a dedicated Veteran Mentor with TMF, was the first female to receive the "If Not Me, Then Who" Award.
The Travis Manion Foundation develops programs, training opportunities, and events to empower veterans and their families. They strive to unite and strengthen communities and inspire others to pass on their values. Watch her story.