Nursing Career Opportunities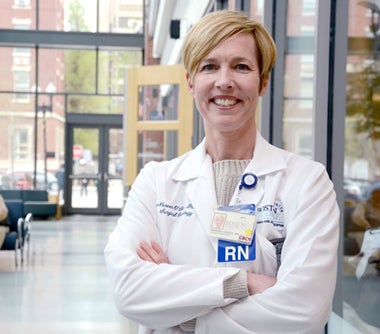 Now is an excellent time for professional growth and development with our dynamic team. If you are:
An experienced nurse, seeking to continue your career in a new environment, we offer plenty of incentives to consider joining us.
A new graduate, there are transition programs that will assist in your new orientation at BMC.
A nursing student, there are opportunities to work as a CNA here.
Many other exciting positions exist within the Nursing Division.

---
For any questions regarding Nursing at Boston Medical Center, please contact Human Resources or visit our Human Resources Department in person.
Boston Medical Center
Human Resources Department
85 E. Concord Street
Boston, MA 02118-2393
Call: 617.638.8582
Fax: 617.638.8577
We look forward to learning about you and the skills and talents you can contribute to our team.