---

Summer 2017 Issue
Table of Contents
---
Stories Heal
By Nneka Nwokej, RN, Float Pool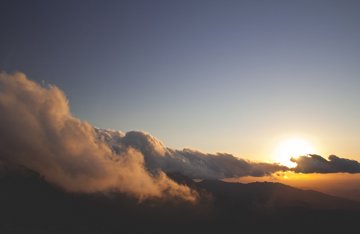 Mr. Don, a homeless man with terminal illness, became tired of life. Has been refusing to participate in his plan of care. As I walked to his room--Are you Dr. Kevorkian, he asked? No, my name is Nneka, your nurse. "Get away from me, I need Dr. Kevorkian." Silence in the room. I looked up and saw Oprah Winfrey's show was on-- Are you watching Oprah show? Do you like it, I asked?
Get away from me- I need Dr. Kevorkian now! After a while, he soberly said, I don't know anything anymore, If God is out there, I don't know. God, surely is out there and He knows exactly what you are passing through, I said.
This statement humbled him to the point that he allowed me to shave and give him a haircut for the first time since admission. Before this time, nobody could touch him, he was very unkempt, his room was a mess and sometimes verbally abusive to staff.
After that statement "God, surely is out there and He knows exactly what you are passing through,'' his countenance changed and he became more humane, even allowed me to cut his hair, shave his beard and make his bed. He became lively for the period I was with him, thus I saw in him a man who is willing to fight for his dear life again.
The medical team and his family could not recognize him anymore. The family could not hide their appreciation by giving me a hug.
---
From "Mind full" to "Mindful"
By Carol A. Conley, RN, DNP, CENP, NEA-BC, Nursing Director of Campus Integration
"Though outer events may be difficult, the key to your happiness lies in how your mind responds to them" Barbara Ann Kipfer, author of Self meditation
Have you ever felt as though your work day is a series of relentless tasks? It can be so easy to get caught up in the stress of the day! One way to cope with stress and anxiety is to cultivate mindfulness. Mindfulness is about being in touch with the present moment and being open to experiences as they come.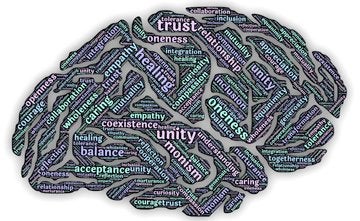 Here are some simple tips for incorporating mindfulness:
Breathing
Take a moment to breathe from your belly rather than your chest and try to breathe in through your nose and out through your mouth. Just a few of these intentional breaths can have a calming effect and help you to stay grounded in the moment.
Center before you enter
As you move from one patient encounter to the next, you will be stopping momentarily to use hand sanitizer. A helpful tip is that when you are cleansing your hands, think about stepping humbly through each doorway, open door, open mind.
Privileged presence
Reflect on what got you here. As nurses, we are privileged to be present with patients and families during many of the defining moments of their lives. This can be viewed as a burden, but you can also choose to reflect on this as a gift. You have the opportunity to share your caring and compassion in a way that will hold significant importance for those individuals with whom you interact. Jean Watson, the nursing theorist who advanced the theory of human caring, talks about "transpersonal caring in which the one caring is fully present and embraces the spirit of another." Her research has shown that these moments provide benefit to the recipient and can be equal to the benefit to the care giver. You should never underestimate the impact your caring can have to another, and back to you!
Gratitude
Remind yourself of the things in your life you are grateful for—either make a mental list or write them down. Reflecting on this list can be helpful when you are feeling stressed.
Affirmation
Recall the moments when you have done good for others. Remember how good it felt, and try to feel it as vividly as possible. Now, radiate these giving, kind, compassionate sensations towards yourself.
Appreciation
You can reduce stress and positively impact your environment through regular acknowledgement of the inspirational things your peers do on a daily basis. When you witness an inspirational act- take a moment to appreciate the value of our work as nurses and advance the culture of caring on your unit with a thank you. Fostering a positive and supportive team environment can do wonders for reducing the overall stress level for everyone!
---
Be In the Know
By Donna Karo, RN
Practicing 20 minutes of Chi Gong breathing exercises daily re-establishes natural biorhythms, harmonizes the nervous and endocrine systems, switches the autonomous nervous system from the stressful sympathetic to the restorative parasympathetic mode and infuses the entire body with oxygen enriched blood and invigorating vital energy. (Complete Book of Chinese Health Healing, Daniel Reid)
For women experiencing hot flashes limiting or avoiding caffeine, alcohol, spicy foods, sugary or salty foods, hot liquids and large meals may be helpful. As well, avoid smoking which constricts blood vessels which can intensify or prolong a hot flash. (Healing with Homeopathy, Wayne B Jonas, MD & Jennifer Jacobs, MD, MPH)
The Chinese believe that mulberries cleanse and increase the production of blood cells. Mulberries also protect the cardiovascular system and detoxify the liver.(Guide to Alternative Health, Jane Brody, Denise Grady)
Artemisinin derived from the wormwood plant paired with iron killed 98 percent of breast cancer cells over 16 hours, in several studies! (Naturalnews.com)
Dandelion (Taraxacum officinale) -- In the 16th century, dandelion became a very versatile herb used in the removal of freckles and liver spots, fevers, contagious diseases, liver and stomach ailments and even the three-day malaria . (http://www.gallowglass.org/jadwiga/herbs/easterneuropeherbs.html)
The nutritious leaves of the Moringa oleifera tree are an excellent ingredient for making teas filled with potent antioxidants. Moringa leaves can be steeped in hot water for several minutes in a traditional tea-making process. The leaves release an abundance of nutrients and antioxidants into the hot water, creating a refreshing and flavorful tea, full of beneficial compounds that promote energy and wellness. (Heather, 7North) (https://www.moringasource.com/pages/moringa-tea-benefits)
Note: None of the above remedies are recommended without prior approval from a physician.
---
Supporting Nurse Resiliency in the Workplace featuring the Breathe, Move, Connect Program: A Workshop for ALL BMC Nurses
By Charlotte Cuneo, MSN, RN, CCAP

A famous quote by the American author, Charles R. Swindoll, "Life is 10 percent what happens to you, and 90 percent how you react to it," supports the idea that building resilience can help us to improve the ways we manage stress on a daily basis. How you deal with a difficult situation and how you move forward determines your 'resiliency,' or how you bounce back. Resiliency can be strengthened through practice and is a vital resource for all nurses.
As nurses, we are well aware of the stressors that exist in the medical setting. These stressors, in addition to the constant state of flux in our BMC environment with upcoming structural and geographical changes, call upon our resiliency skills daily to stay afloat and thrive!
In a timely fashion, the American Nurses' Association (ANA), has declared 2017 the Year of the Healthy Nurse. ANA defines a healthy nurse as "someone who actively focuses on creating and maintaining a balance and synergy of physical, intellectual, emotional, social, spiritual, personal and professional well-being. Nurses are ideally positioned to be the best role models, educators, and advocates for health, safety and wellness."
A key part of the formula for health and resiliency is self-care. The Supporting Nurse Resiliency Program, Part 1 provides the participant with the necessary knowledge and tools to identify their response to stressors and develop habits that promote resiliency. Since it began in November 2016, 159 BMC nurses have attended this 8 hour program! Attendance at the full day and completion of a program evaluation provides the nurse attendee with 6.25 contact hours.
With a variety of speakers, the topics presented include:
The Human Stress Response, Grounding Techniques-Beth Milaszewski
Compassion Fatigue-Carol Conley
Reflections on nursing, our values and how they influence our care-Nicole Lincoln
Self-Care: Its Importance; Resiliency Techniques-Charlotte Cuneo
Music and its Benefits-Moises Fernandez Via
Breath Module-Betsy Simmons
Move Module-Betsy Simmons
Make Plans/Choose a "Buddy"/Set Goals to Use Resiliency Tools-Charlotte Cuneo
Participants attend a 'health fair' which allows them to sample some holistic therapies and BMC resources which promote employee wellness. Samplings often include massage machines, aromatherapy and 'm' technique (application of oils in a structured method of touch), pet therapy, music, and lunch is included for all.
ALL BMC nurses are encouraged to attend the BMC Nurse Resiliency program. Evaluations from nurses who have attended the program have been outstanding!! Word of mouth recommendations have kept this program full to capacity each month it is offered. Please take the time to login to Healthstream and sign-up for an upcoming date if you have not attended yet. You will NOT be disappointed!! Dates for fall 2017 appear in this issue's Upcoming Events column. We feel fortunate that BMC leadership continues to support this fabulous program, and look forward to seeing you there!
As Chris Wilson, MSN, RN-BC, ANPD President observes "There is no single best way to manage stress, but it is imperative that we find healthy options that work for ourselves."
http://www.anpd.org/blog/ana-year-of-the-healthy-nurse---april-2017-combating-stress
https://www.goodreads.com/author/quotes/5139.Charles_R_Swindoll
https://www.wsna.org/nursing-update/2017/ana-designates-2017-as-year-of-the-healthy-nurse
---
Upcoming Events
Educational Programs:
Supporting Nurse Resiliency in the Workplace, Part I, 7-3:30p, Dates: September 25, October 23, November 15. December 18.

Boston Medical Center grants 6.25 nursing contact hours to nurses who complete this program. You must stay for the entire program, participate in the activity, and complete this evaluation form. This program has no commercial support. Faculty and planners have no vested interests, and there are no conflicts of interest. There will be no discussion of off label uses of drugs. Boston Medical Center is an approved provider of continuing nursing education by American Nurses Association, Massachusetts, an accredited approver by the American Nurses Credentialing Center's Commission on Accreditation.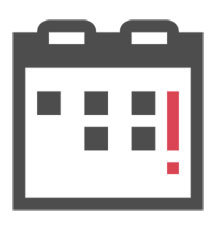 ​​​​​Please sign up in Healthstream. Directions on how to register:
1. Log into Healthstream
2. Click on "Catalog"
3. In search bar, type "Nurse Resiliency"
4. Click on "Info"
5. Click "Choose Class"
6. Click on "Register" for the date you want

If you have problems with this process, please contact Lisa Falanga or Karen Proctor for assistance.
Supporting Nurse Resiliency Part II, Times and Dates to be announced.
7th Annual Conference, New England Holistic Nursing: Enhancing Our Culture of Caring for Self, Patients, and Environment. September 14, 15. Kennebunkport Me. http://www.anselm.edu/Documents/Holistic%20Brochure%202017-WEB-Rev(0).pdf
Self-Care Options in Moakley Building Basement:
Yoga classes: Tuesdays, 6-7:15pm & Thursdays, 4:30-5:45pm, Instructor: Betsy Simmons, MPH, RYT

Wednesdays, 4-5p: Tai Chi/QiGong-Stretching and movement class for patients and staff, Instructor: Ramel Rones. Call 617-638-7540 for more information

Wednesday, 5-6p: Mindfulness/Meditation for patients and staff, Instructor: Bob David. Call 617-638-7540 for more information
---
The Guided Imagery Channel is a Great Resource to Promote Relaxation for Patients AND Staff!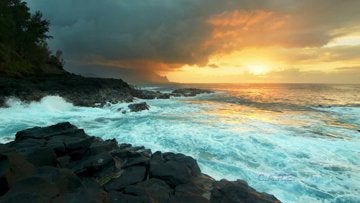 Please remember that our guided imagery channel (channel 74 on BMC televisions) is available to patients and staff. The channel's 30-minute guided imagery videos are narrated in English or Spanish and will help ease anxiety and stress, while promoting rest and sleep.
In addition to being available on the patient televisions, the guided imagery channel can be accessed on your computer at any time at BMC or at home. To access the Guided Imagery Channel, visit the Quick Links section on the Nursing Intranet website. Further, the C.A.R.E channel (channel 3 on patient televisions) features stunning nature imagery with soothing instrumental music and is also available via the website above.
---

Spring 2017 Issue
Table of Contents
---
Stories Heal: The Healing Power of Nutmeg
By Marcia Merten, RN, IV team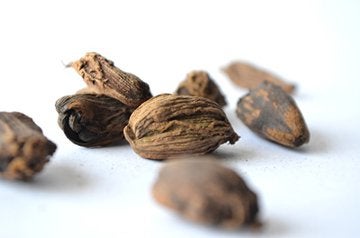 In my role at BMC, I am exposed to many patients in a shift. One recent experience stands out for me.
I was called to a patient bedside one evening. As I entered the room, my attention immediately went to his face and head. On his head from temple to temple was a large piece of tape. What appeared to be a nut was neatly tucked under the tape on the top of his head. Despite myself, my eyes grew wide with childlike curiosity as I peered around his head and under the tape. He was aphasic and not able to communicate with me, and I was left with my questions running around my imagination. I silently honored this ritual that I knew nothing about, performed my duties and left the room.
I came to find out that the family had placed a piece of nutmeg on his head because of its healing properties and the belief that it would help heal his condition.
I was humbled to be witness, and hold the space for another person, their cultures and belief system. I also was reminded of something very important. Using traditional medicine practices, integrative and holistic modalities, prayer and belief systems, we all hold the power to activate our own bodies healing process , and that can look very different from person to person.
---
Humble Notes on Integrative Care
By Nneka Nwokej, RN, Float Pool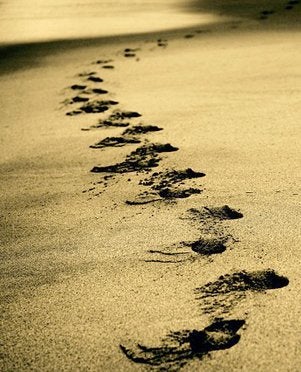 I: Inspiration - when a patient or someone looks at us and says.....because of you, "I did not give up, I feel better today or you are my angel."

N: "Never ignore a person that loves you because one day you might wake up from your sleep and realize that you lost the moon while counting the stars..." Anonymous

T: "Tears and prayers too, they travel to God when we can't speak." Psalm 56:8

E: Enjoy the free nature of sunlight, smile at yourself, have time to smell flowers

G: God is faithful, Amazing, Awesome and first of all. God is Love.

R: "Remember, let your smile change the world, but don't let the world change your smile…" Unknown

A: "A flower does not think of competing with the flower next to it, it just blooms..." Unknown

T: "Try not to promise when you are happy, don't reply when you are angry and don't decide when you're sad." Unknown.

I: "If someone doesn't appreciate your presence make them appreciate your absence..." Unknown

V: Victory is easy with team work.

E: Encourage each other when we feel down.

C: "Cast all your fear and anxiety on Him because He care for you..." 1st Peter 5:7

A: "Always seek God's will in all that you do and He will direct your path…" Proverb 3:6

R: "Respect people who find time for you in their busy schedule...But love people who never look at their schedule when you need them." Unknown

E: Exceptional care without exception!
---
Be In the Know: Introduction to Reiki Therapy
By Nicole L. Kramer, MSN, CNS, RN, CAPA, Menino PACU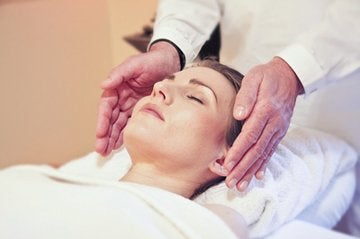 Reiki is a vibrational, healing energy technique most commonly facilitated by light contact which is believed to stabilize the biofield and support the body's ability to heal itself. The Reiki practitioner gently places his/her hands on or above the person allowing Reiki energy to flow though a universal energy all around and within us. The body soaks up Reiki energy like a plant absorbs water. 2
Practitioners and patients often feel a sensation when Reiki is given. Reiki means "universal life energy" in Japanese. The therapy was developed in Japan from a technique described in 3000-year-old Tibetan scripture. Reiki is passed on from masters to students though a laying of hands called an attunement. This process opens a recipient's channels to facilitate the flow of Reiki for treating oneself and others. 7
Reiki energy encourages one to let go of all tension, anxiety, fear or other negative feelings. Some people drift off to sleep, have visions or other mystical experiences. At the end of a treatment, one feels refreshed, with a more positive, balanced outlook.
Reiki therapy, in conjunction with music, has the potential to reduce anxiety, alleviate pain, increase relaxation, and improve patient satisfaction. 6 Reiki helps patients become more relaxed and allow healing to begin. "Complementary therapies like Reiki, an energy field therapy, have been reported to decrease anxiety and promote relaxation; thus, easing distress and facilitating health and feelings of well-being. Reiki complements conventional medical treatment". 5
References:

1. Mansour, A., Beuche, M., Laing, G., Leis, A.,& Nurse, J.(1999). A Study to test the Effectiveness of Placebo Reiki Standardization Procedures Developed for a Planned Reiki Efficacy Study. The Journal of Alternative and Complementary Medicine Vol. 5 No. 2 153-164.

2. Miles, P. & Gala, T. (2003). Reiki-Review of a biofield therapy: History, theory, practice and research. Alternative Therapies Vol. 9, No. 2, pp 62-72.

3. http://nccam.nih.gov/news/camstats/2007 date accessed 4/15/17

4. Olsen, K., Hanson, J., & Michaud, M. (2003). A Phase II trial of Reiki for the Management of Pain in Advanced Cancer Patients. Journal of Pain and Symptom Management Vol. 26, No. 5, 990-997

5. Potter, P. ( 2007). Breast biopsy and distress: Feasibility of testing a Reiki Intervention. Journal of Holistic Nursing (25:4) 238-248.

6. Richards, T., Johnson, J., Sparks., A. & Emerson, H. (2007).The effect of music therapy on patients' perception and manifestation of pain, anxiety, and patient satisfaction. Med Surg Nursing, Vol. 16 (1), pp 7-15.

7. Vitale, A. (2006).The use of selected energy touch modalities as supportive nursing interventions Are we there yet? Holist Nurs Pract; 20 (4) pp 191-196.
---
Charlotte's Web: The Roots of Integrative Nursing & Florence Nightingale
By Charlotte Cuneo, MSN, RN, CCAP
During the month of Nurses' Week, it is fitting to review facts about Florence Nightingale, who, according to noted author and holistic nursing expert Barbara Dossey, is "like a fiery comet…(who) streaked across the skies of 19th century England and transformed the world with her passage. She was a towering genius of both intellect and spirit and her legacy resonates today as forcefully as during her lifetime.." She lived to be 90 years of age and contributed much to the nursing profession both scientifically and holistically. Her writings and clinical observations are still relevant today.
Nurses' Week is celebrated close to her date of birth. In fact, the American Holistic Nurses' Association (AHNA) encourages every nurse around the world to pause and observe a moment of silence on May 12 at noon, in celebration of Florence Nightingale (1820-1910), the founder of modern nursing. For those of you who will be attending the BMC Integrative Nursing conference, we will pause at noon to honor our profession's founder.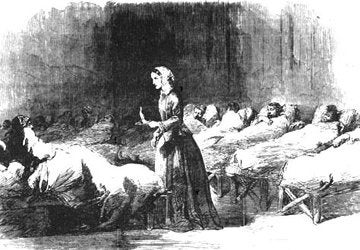 Born to a prominent family, Florence rebelled and did not become a socialite, but instead pursued a career in nursing, much to her family's dismay. She cared for wounded soldiers in the Crimean War and made many clinical observations about the need for cleanliness and fresh air to help the soldiers heal.
In 1854 during this war, Florence soon led a group of several dozen nurses to serve in British military hospitals in Constantinople. The following year, Nightingale came down with Crimean Fever. Florence Nightingale was called The Lady With the Lamp for her compassionate nursing of British soldiers, even during the night. "Nightingale transformed the poorly ventilated, vermin-infested Barrack Hospital in Scutari [,Turkey] into a clean, well-managed facility, and within six months the death rate fell from 40 to 2 percent."
Caring for the whole person, "mind-body-spirit," is thought to have its roots in Florence Nightingale's teachings and practices. In fact, the word 'heal' comes from the Greek word halos which means to 'be or become whole' or 'restoring balance and harmony.' She believed in "care that focused on unity, wellness, and the interrelationship of human beings, events and environment."

"Florence Nightingale recognized the importance of caring for the whole person and encouraged interventions that enhanced individuals' abilities to draw upon their own healing powers. She considered touch, light, aromatics, empathetic listening, music, quiet reflection, and similar healing measures as essential ingredients to good nursing care." Well before present day approaches to holistic care, Florence recognized the value of many of the integrative care therapies cited in the Massachusetts Nurse Practice Act Advisory Ruling 9801 on Holistic Nursing and Complementary/Alternative Therapies!

Pertinent to us locally, Linda Richards was an American nurse who was trained in Boston and eventually went to work with and learn from Florence in England. In fact, Linda returned to the United States and became the first nurse to lead the Boston City Hospital Training School for nurses, using much of what she learned in England as the basis for the school's curriculum. There is a bust of Florence Nightingale, and an account of Linda Richard's professional relationship with Florence in a corridor leading to the BU Medical School overlooking Vose Hall.
According to Wikipedia, "Nightingale was a prodigious and versatile writer. In her lifetime, much of her published work was concerned with her nursing knowledge." The Boston University Howard Gottlieb Archival Research Center has one of the largest collections of Florence Nightingale's letters and has joined with several British establishments to digitize or convert Florence's writings into computer-friendly material. Replicas of Florence's writings will be displayed at the May 12th BMC conference.
Florence's "Notes on Nursing" was first published in England in 1859 and in America in 1860. The full text of Florence's Notes on Nursing is hyperlinked below under References. The book clearly establishes her vision of nursing as a genuine natural healing practice, concerned with preventative medicine, As nurses, we owe Florence a debt of gratitude for guiding us to become the profession we are today!

References:

http://www.ahna.org/Home

American Nurses' Association Scope and Standards of Practice, Holistic Nursing, 2nd edition., Silver Spring, Maryland, 2013.

Dossey, B.M. ( 2010). Florence Nightingale: Mystic, visionary healer (Commemorative Edition). Philadelphia, PA: F. A. Davis.

Dossey, B.M., Selanders, L.C., Beck, D.-M., & Attewell, A. ( 2005). Florence Nightingale today: Healing, leadership, global action. Silver Spring, MD: Nursebooks.org

http://hgar-srv3.bu.edu/web/florence-nightingale

http://www.mass.gov/eohhs/gov/departments/dph/programs/hcq/dhpl/nursing/nursing-practice/advisory-rulings/holistic-nursing-and-complementary-therapies.html

http://naturalhealthperspective.com/tutorials/notes-on-nursing.html

https://en.wikipedia.org/wiki/Florence_Nightingale
---
Pearl's Pearls
By Pearl Cunningham, MBA, RN, BSN, CNOR, NEA-BC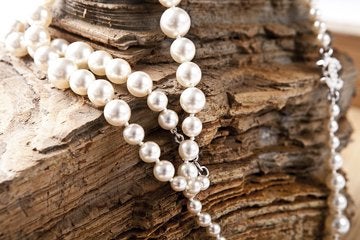 In 2010, the National Institutes of Health (NIH) defined pain as a significant public health problem. Chronic pain is a biopsychosocial condition that effects over 100 million Americans. It continues to be the main reason people seek medical care in the country. It is one of the leading causes of medical appointments, disability, extended hospital stays and re-admission after surgery. Managing pain is complex for patients and health care providers. Many struggle with helping patients manage pain effectively, particularly when dealing with the dual crises of pain and opioid dependence (Mackey, 2014).
In January of 2017, The Joint Commission revised their 2001 standards pertaining to pain management. Any strategy must be based on clinical guidelines that are evidence-based and customized, with minimal amount of risk. The patient should be a full participant in the development and implementation of their treatment plan (The Joint Commission, 2017).
The Integrative Nursing Council acts as a resource to nurses who provide integrative nursing practices in their clinical areas. We have been asked to convene a task force comprised of practice experts to recommend a comprehensive pain management strategy that is holistic, interprofessional, and multimodal in its approach. An integrative approach can offer hope, and add safe, complementary and alternative medical therapies to help ease pain (Woodbury, 2016).
The task force will meet after the regular Integrative Nursing Council meeting on the first Thursday of the month. If you have any questions about the task force, please contact Pearl Cunningham.
References:
The Joint Commission, (2017). Proposed Acute Pain Assessment and Management Standards Hospital Accreditation Program
Mackey, S. (2014). National pain strategy task force: The strategic plan for the IOM pain report: President's message. Pain Medicine, 15(7), 1070-1071. doi:10.1111/pme.12490
Woodbury, A., Soong, S. N., Fishman, D., & García, P. S. (2016). Complementary and alternative medicine therapies for the anesthesiologist and pain practitioner: A narrative review. Canadian Journal of Anesthesia/Journal Canadien d'Anesthésie, 63(1), 69-85. doi:10.1007/s12630-015-0506-9
---
Recent and Upcoming Events
Three BMC nurses represented us at the Second International Integrative Nursing Symposium in Tucson AZ: Charlotte Cuneo and Annie Massed presented a poster on the process for establishing our very own BMC integrative nursing council and its initial work and future goals. Nicole Lincoln presented a breakout session about a novel approach to advanced care planning.
Supporting Nurse Resiliency in the Workplace, featuring the Breathe, Move, Connect Program, Part 1. 7-3:30p, Dates: May 24, June 14. Please sign up in Healthstream. Dates for the fall beginning in September to be announced!

Supporting Nurse Resiliency Part II, May 18, 11a-3p; June 22, 10a-2p. (must first attend Part I listed above) Please contact Charlotte Cuneo to register. Dates will be announced for the fall.

7th Annual Integrative Nursing Conference: Weaving Integrative Therapies into Our Tapestry of Caring. Currently wait list for BMC Nurses. If you are registered and unable to attend please call (617) 638-4605 or email

[email protected]

in order to free up space for those on the waiting list. Website: http://bucme.org/live/2114

Yoga class with Lisa Furdon, RN-Dates and times to be announced.
---
New Guided Imagery Channel Now Available for Patients and Staff!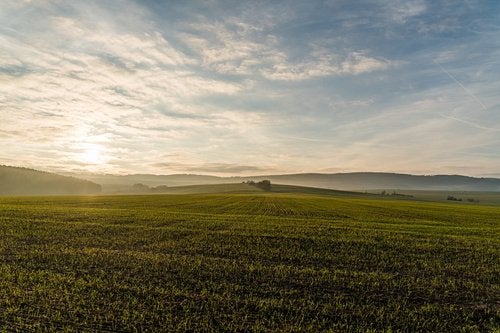 A new guided imagery channel (channel 74 on BMC televisions) is now available to patients and staff. The channel's 30-minute guided imagery videos are narrated in English or Spanish and will help ease anxiety and stress, while promoting rest and sleep. Merriam Webster defines guided imagery as "any of various techniques (as a series of verbal suggestions) used to guide another person or oneself in imagining sensations and especially in visualizing an image in the mind to bring about a desired physical response (such as a reduction in stress, anxiety, or pain)."
In addition to being accessible on the patient televisions, the guided imagery channel can be accessed on your computer at any time. To access the Guided Imagery Channel, visit the Quick Links section on the Nursing Intranet website. Further, the C.A.R.E channel (channel 3 on patient televisions) features stunning nature imagery with soothing instrumental music and is also available via the website above.