Integrative Nursing Newsletter
Winter 2018 Issue
Table of Contents
---
Stories that Heal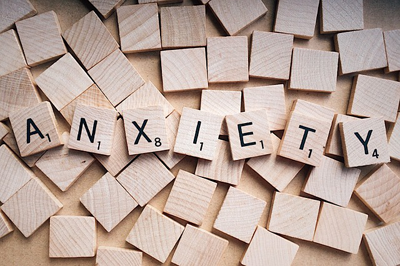 By Donna Karo, RN, 7N NP
Last summer, I was fortunate to care for a homeless woman who suffered with anxiety, depression and bipolar disease. This patient, in a previous life had been a successful business woman and scholar, who understood the damage her lifestyle was having on her body. Her heart rate and blood pressure were elevated consistently and her anxiety was out of control. Several medication adjustments had been made but her vital signs remained difficult to manage.
As her discharge date approached, her anxiety elevated. She asked if she could remain in the hospital a little while longer and expressed concern regarding the difficulty in remaining compliant with her medications while homeless.
I explained that extending her hospital stay, due to anxiety, was not an option. But as an adjunct to conventional treatments, there were other effective remedies which were natural and holistic, treating not just the symptoms, but the underlying causes.
We began to use basic relaxation techniques. My patient agreed to use the 'relaxation station' on our in-house televisions to assist her in reaching a deep state of relaxation. Her vital signs were checked before and after each session and after two days of this therapy she admitted that she felt more relaxed than she had in years. She spent ten minutes taking slow deep breaths with eyes closed, listening to the station. Her vital signs showed a marked improvement with her systolic BP decreasing from 160's to low 140's.
This patient used her own inner ability to help manage the symptoms of her anxiety. As clinicians, it important for us as nurses to address patients' mental health needs by offering them non-pharmacologic interventions and educating them about how to use them for self-care.
---
Practicing Gratitude
By Carol Conley RN, DNP, NEA-BC, CENP, Nursing Director of Campus Integration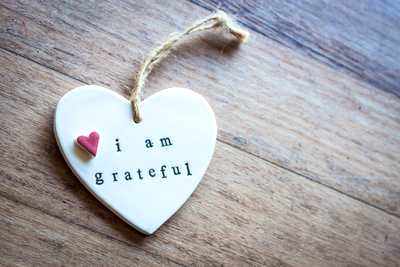 These are rather extraordinary times at BMC. Amidst much change, it is more important than ever to care for yourself. One way to do this is to actively "practice gratitude". Research has shown that when people take the time to intentionally reflect upon things they are thankful for, they actually experience "more positive emotions, feel more alive, sleep better, express more kindness and compassion and even have stronger immune systems" (Carpenter, Happify, 2018). There are many ways to "practice" gratitude. One idea that has gained popularity is to start a "gratitude jar" (check it out on Pinterest!).
Any time you experience a moment of gratitude, write it on a piece of paper and put it in your jar. My daughter began doing this last year and at the end of the year she emptied her jar and was able to remember, again, all the things that she had reflected upon in the prior year. She then began a new jar for 2018. Another idea is to keep a gratitude journal or write a letter to someone for whom you are thankful.
People who practice gratitude regularly will say that they record small moments as well as larger, more meaningful ones. So, instead of writing, "I appreciate my husband", mix it up a bit by thinking of specific act such as, "my husband cleared the snow off my car and warmed it up for me." Showing appreciation for colleagues during the work day is another way to show gratitude and make others know how much you appreciate big and small gestures. You will see that one of the new BMC screensavers is "Show kindness".
As nurses, we have the opportunity to positively impact others in profound ways at the times they are most vulnerable. Surely this is one thing we can all be grateful for. Incorporating gratitude into your daily routine and your life is one small way you can proactively manage the chaos and uncertainty around you. I encourage you to give it a try!
---
Get Ready for BMC's 8th Annual Integrative Nursing Conference: Nourish the Heart, Rejuvenate the Soul
By Charlotte Cuneo, MSN, RN, CCAP
The Integrative Nursing Council has been working diligently to plan the 8th Annual Integrative Nursing Conference: Nourish the Heart, Rejuvenate the Soul which will take place on May 11, 2018 at Lombardo's in Randolph, Massachusetts. It is taking shape to be what we hope will be a beneficial and enjoyable day for all nurses who attend.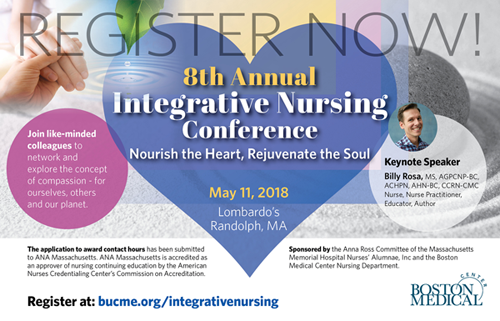 Our keynote Billy Rosa, MS, AGPCNP-BC, ACHPN, AHN-BC, CCRN-CMC is a dynamic speaker with a diverse nursing background. He was a staff nurse, then became a nurse practitioner, a nurse educator and is currently enrolled in a nursing PhD program. He will speak on two topics: 1) Compassion in a Time of Change: Spirituality in Action and 2) Universal Compassion: From Self to Planet. Mr. Rosa presents a unique perspective, drawing on his diverse roles in nursing practice. He recently co-authored a book titled "A Handbook for Caring Sciene" with Jean Watson, scheduled to be released this summer. His vision was to create an encyclopedia type resource for caring science practitioners and students. Several BMC nurses and I heard Billy Rosa speak last year at the Second International Integrative Nursing Conference and he was inspiring. In fact, Jean Watson stood at the end of his presentation raised her glass in a toast, and announced "Billy, you are our future!"
The concept of "Heartmath" and its use to manage stress will be presented by expert instructors, Teresa M. Buchanan, MBA, RN and Patricia M. Reilly, MSN, RN. Ms. Buchanan states that "HearthMath is a resiliency program which participants are taught practical tools, strategies and practices that strengthen resiliency, improve decision-making, and increase well-being, mental clarity and emotional stability."
Expert health coach Nina Manolson, MA, NBCHWC will discuss "Shifting Into Body-Love: Learn the Body-Love Map." Nina works with clients to "create peace within oneself, so you can live in a body you love, and have more energy to live the life you truly want."
In the morning and afternoon, we will have two 10 minute 'movement' sessions led by BMC's own nurses: Lisa Furdon, RN, RYT and Nneka Nwokeji, BSN, RN. Ms. Furdon will lead a gentle seated/standing yoga and Ms. Nwokeji will lead a Nigerian dance!
In addition to informative presentations, there will be educational and merchandise vendors, AND raffle prizes!
This conference will "nourish" your mind, body and spirit. We hope you will be able to join us this spring, as part of our Nurses' Week celebration. The conference is sponsored by the Anna Ross Committee of the Massachusetts Memorial Hospital Nurses' Alumnae, Inc. and the Boston Medical Center Nursing Department.
Register early at bucme.org/integrativenursing (You will be asked to create an account and then you will register immediately after that is completed.)
References:
https://www.heartmath.org/support/faqs/heartmath-system-faqs/
---
The Basics of Meditation
By Marilyn Vachon, RN, 6 West Menino Pavilion
The mind is wild, it constantly thinks – that's its job. Life is full of ups and downs, excitement and failure, anxiety and happiness. That's just part of life. Meditation helps us to be more open to whatever life throws at us. It allows the mind to feel the emotions attached to all those ups and downs, without letting them control our minds.
We never know what the next moment will bring, so enjoy the one you're in now. We all want to be comfortable, pain-free, and without worry or fear. When we feel unwanted emotions, we want to push them down and avoid them. We feed them by letting them control us and they continue to grow. We may feed them with eating, shopping, smoking, drinking, exercising too much, watching TV... just to feel better. These are temporary fixes.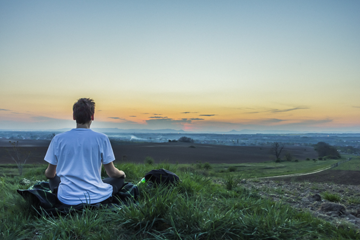 So let's learn to meditate. Start where you are. Try to sit at the same time each day. Dedicate a small space for yourself. Commit to at least 10 minutes. It does get easier. You may actually like it. You can even do it waiting for an appointment, on the bus, train, or even in an Uber.
Sit up tall so that you feel lifted with your heart open. Sit cross-legged on a comfortable cushion or chair, with your hands resting comfortably on your lap. Use a timer.
Breathe in to your heart center. Feel your breath enter every part of your body. Tell yourself "Breathing in, I know I am breathing in," "Breathing out, I know I am breathing out." Allow your breath to keep your mind still.
Stabilize your mind. Just let the thoughts come. But don't let them carry you away. When you find yourself thinking too much just say "thinking" and come back to your breath. During meditation, we don't need to label our thoughts as "good" or "bad." Be kind and gentle with your mind.
Keep coming back. The more we practice the easier it becomes. You will be able to return to the breath throughout your day when those strong emotions surface

Meditation helps us to be more awake to our lives each and every moment just as it is. We learn to relax with the unpredictable "what ifs". We stop reacting when things don't go the way we wanted them to. We learn to see these occurrences as opportunities for spiritual growth. It won't make life's challenges disappear, it just helps us pass through them a lot easier in a more open and loving way.
"Be intimate with your emotions and they no longer control your life," says Pema Chodron. "They will always be there, you will just be in control of your reactions to them."
"Meditation helps us to intercept the fixation we have with our emotions in a non-aggressive, gentle, friendly way and invite loving kindness for ourselves and others."
References:
Chodron, Pema. How to Meditate. Sounds True, Inc., Boulder, CO, 2013.

---
Integrative Council Highlights: What are we up to?

The 8th Annual Integrative Nursing Conference: Nourish the Heart, Rejuvenate the Soul will be held at Lombardo's in Randolph on May 11, 2018. There will be educational and merchandise vendors as well as raffles so please come prepared! Please register to gain knowledge and RELAX at the same time….

Update on Aromatherapy Nurse Tank Project: Progress is being made on authoring a first draft of a policy and procedure for aromatherapy at BMC. Stay tuned for more information.

Reiki Classes: Reiki is an ancient, hands on healing practice. Illness or disease results from a disruption in the body's energy. Reiki supports the individual's energy to become balanced and receptive to healing. Working on calendar for future classes.

Reiki Refresher is rescheduled for March 13, Tuesday, 9:00 a.m. - 1:00 p.m. Contact Christine at

[email protected]

if you are interested in attending. If you are a Reiki Master Teacher please contact

[email protected]

if you are interested in helping teach the classes.

Information about the Quarterly Integrative Nursing Newsletter, including How to Access, Print and Submit Articles:
The Newsletter is published quarterly in the following months: February, May, August, and November.

Submissions to the Newsletter are welcome! Do you have a patient story about how you cared for someone, addressing their needs, mind-body-spirit? Do you have any unit-based projects about holistic/integrative nursing? Please contact [email protected] to get more information about how to submit an article. This is a newsletter for nurses, authored by nurses!

The Newsletter is sent to all BMC Nurses; you may also access the newsletter by following these steps:
1. Go to the BMC Intranet webpage
2. Go the Departments tab and click on the Nursing Department
3. Look on the left hand side of the page for the section labelled: 'Shared Governance/Councils' and click on the "Integrative Nursing" label
4. Click on the 'Newsletters' section
5. Select the newsletter you are interested in reading.

To Print the Newsletter:
1. Click on the URL link underneath the main header of the newsletter. This bring you to the newsletter in its entirety.
2. Go to "File" tab in upper left hand corner and
3. Select "print" In the drop down box. Then click on "print" within that box and your newsletter will be printed.

Are you interested in joining the Integrative Nursing Council?
Not all nursing units are currently represented on the council yet! Membership responsibilities include:

* Attending a monthly 3 hour paid time meeting on the first Thursday of the month from 7:30 a.m. - 10:30 a.m. (NO meetings in July and August)
* Communicating council activities to the nursing staff on your unit
* Bringing your staff's concerns, ideas and suggestions to the council about integrative care for self and patient.

Talk to your manager to find out if your unit is represented on the council. If so, find your unit rep, get council information and give them feedback. If you do not have a unit representative, ask to become your unit's integrative nursing council rep!
---
Upcoming Events
Educational Programs:
Supporting Nurse Resiliency in the Workplace, Part I, 7:00 a.m. - 3:30 p.m.
Dates: March 19, April 18, May 21, June 13

Boston Medical Center grants 6.25 nursing contact hours to nurses who complete this program. You must stay for the entire program, participate in the activity, and complete this evaluation form. This program has no commercial support. Faculty and planners have no vested interests, and there are no conflicts of interest. There will be no discussion of off label uses of drugs. Boston Medical Center is an approved provider of continuing nursing education by American Nurses Association, Massachusetts, an accredited approver by the American Nurses Credentialing Center's Commission on Accreditation.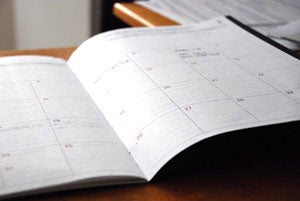 ​​​​​Please sign up in Healthstream. Directions on how to register:
1. Log into Healthstream
2. Click on "Catalog"
3. In the search bar, type "Nurse Resiliency"
4. Click on "Info"
5. Click "Choose Class"
6. Click on "Register" for the date you want

If you have problems with this process, please contact Lisa Falanga or Iris Bonet for assistance.
Supporting Nurse Resiliency Part II, Times and Dates to be announced. Actively determining content, time frame, etc. for Part II.

Reiki Refresher, March 13 9:00 a.m. - 1:00 p.m. Email [email protected] for more information.

Future Reiki Classes, time TBA.

The 8th BMC Annual Integrative Nursing Conference, May 11, 2018, Lombardo's, Randolph, Massachusetts.

Join like-minded colleagues to network and explore the concept of compassion - for ourselves, others and our planet. Keynote: Billy Rosa, MS, AGPCNP-BC, ACHPN, AHN-BC, CCRN-CMC: Nurse, Nurse Practitioner, Educator, Author

The application to award contact hours has been submitted to ANA Massachusetts. ANA Massachusetts is accredited as an approver of nursing continuing education by the American Nurses Credentialing Center's Commission on Accreditation.

This conference is supported by the Anna Ross Committee of the Massachusetts Memorial Hospital Nurses' Alumnae, Inc. Faculty and planners have no vested interests, and there are no conflicts of interest. There will be no discussion of off label uses of drugs.

Boston Medical Center is an approved provider of continuing nursing education by American Nurses Association, Massachusetts, an accredited approver by the American Nurses Credentialing Center's Commission on Accreditation.

To register please go to: http://bucme.org/integrativenursing
Self-Care Options in Moakley Building Basement:
Yoga classes
Tuesdays, 6:00 p.m. - 7:15 p.m. & Thursdays, 4:30 p.m. - 5:45 p.m.
Instructor: Betsy Simmons, MPH, RYT

Body/Mind Awareness Class for patients and staff
Wednesdays, 4:00 p.m. - 6:00 p.m.
Instructor: Bob David
Call 617-638-7540 for more information

The class offers a variety of exercises involving stretching, movement, music, meditation, and mindfulness techniques, with the aim of: (1) increasing body awareness, flexibility, strength, coordination, and pain relief, and (2) dealing more effectively with thoughts and feelings that affect peace of mind and healing. You may join at any point and attend whatever parts you like.
---
Remember a Valuable Resource for Patients and Staff: The Guided Imagery Channel 74
Please remember that our guided imagery channel (channel 74 on BMC televisions) is available to patients and staff. The channel's 30-minute guided imagery videos are narrated in English or Spanish and will help ease anxiety and stress, while promoting rest and sleep.
In addition to being available on the patient televisions, the guided imagery channel can be accessed on your computer at any time at BMC or at home. To access the Guided Imagery Channel, visit the Quick Links section on the Nursing Intranet website to access the site and get the BMC password.
Also, the C.A.R.E channel (channel 3 on patient televisions) features stunning nature imagery with soothing instrumental music and is also available via the website above.
Beginning on the Newton Pavilion, there will be signs posted in each patient room pointing out the availability of the C.A.R.E. and the Guided Imagery channels in the four most commonly used languages here at BMC: English, Spanish, Haitian Creole and Portuguese. Please point these resources out to your patients once they have been posted!