Integrative Nursing Newsletter

Fall 2017 Issue
Table of Contents
---
Prepare for Surgery, Heal Faster
By Nicole Kramer, MSN, CNS, RN, CAPA, Menino PACU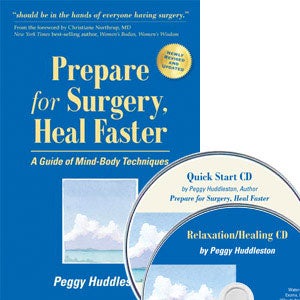 Peggy Huddleston's mind-body technique helps one prepare for surgery by reducing anxiety before surgery. It has been documented that it helps patients use 23-50% less pain medication and heal faster.
The technique consists of learning and repeating affirmations before, during and after surgery, which send love and acceptance to the body and promotes relaxation and healing. In addition to self-affirmations, the patient must ask their surgical team to repeat these affirmations to them during surgery.
Huddleston's book and CD is available for anyone wishing to use this mind-body technique. The CD is helpful for the patient to listen in the days prior to surgery.
The steps in the process are as follows:
Step one shows you how to use visualization to turn your worries about surgery into positive healing imagery.

Step two is listening to Huddleston's relaxation CD which contains affirmations.

Step three shows you how to ask friends and family to wrap you with their thoughts in a blanket of love.

Step four explains healing statements during surgery.

Step five teaches you how to request healing statements and your legal right to request them.
These mind-body techniques also help insomnia, headaches, chronic pain, immune system for cancer and autoimmune disease.
---
Building Resilience: Equanimity, Optimism and Perseverance
By Carol Conley RN, DNP, NEA-BC, CENP, Nursing Director of Campus Integration
Learning about the many components of integrative therapies and application of these practices in your personal life can actually help you to become more resilient. Resilience is simply defined as the ability to bounce back from difficulties. Some people are naturally more resilient than others but did you know you can actually improve your resilience by focusing on a few key areas?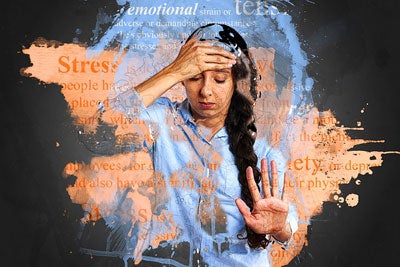 The first of these is equanimity. This is the practice of self-control that is based on calmness which creates composure. Some people are just naturally calm while others have to intentionally build in practices which will help them to be calm. This is where integrative therapies can be very useful. The practice of guided imagery, meditation or brief mindfulness activities can all be helpful in creating a feeling of calm. The use of essential oils such as lavender can have a calming effect. Just the practice of slowing down and deepening your breath can have a profound effect on your well-being. So, if you are not naturally calm, consider trying a few of these practices and see what might work for you. Actively paying attention to how you are feeling so that you take steps to avoid allowing your stress to escalate is important.
Get good at "body listening", so you are the first to know when you are "losing it".
Take steps to address H-A-L-T ( hungry, angry, lonely, tired)
The second trait of people who are highly resilient is optimism. Like equanimity, there are some people who naturally look at the world with a "rosy glow." But if you are someone who views the glass as always half empty, here are some suggestions to improve your outlook:
Avoid negative people, you are shaped by those around you!
Practice gratitude: begin each day by considering something you are grateful for
Positive affirmation: pat yourself on the back regularly!
Expect regular failure so you are neither surprised nor undone by it!
Learn the art of reframing: insoluble problems are just opportunities masquerading in disguise
Confront irrational expectations

Wanting a life free from problems and demands
Wanting everyone to like you
Expecting perfection

Cultivate friends and collegial support
The third quality of resilient people is perseverance. This is the ability to drive and move forward in adverse situations. By cultivating equanimity and optimism, you are creating the foundation which will enable you to persevere. It also takes courage, determination and energy. Through self-care practices, you can build your capacity to improve your resilience. The resiliency day offered here at BMC monthly is a great opportunity to learn more about self-care and those activities you can build into your routine to help develop and sustain the resiliency necessary for balance in the demanding work of patient care.
References
Fosnaugh, J., Geers, A. L., & Wellman, J. A. (2009). Giving off a rosy glow: The manipulation of an optimistic orientation. The Journal of Social Psychology, 149(3), 349-364.
Stagman-Tyrer, D. (2014). Resiliency and the nurse leader: The importance of equanimity, optimism, and perseverance. Nursing Management, 45(6), 46-50.
---
Stories Heal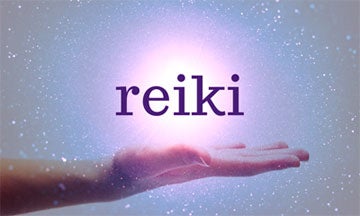 By Nicole Kramer, MSN, CNS, RN, CAPA, Menino PACU
An example of using Reiki, an energy healing technique reviewed in a previous newsletter issue, and the Peggy Huddleston technique is as follows: A 26 year old female, preop for a resection of a renal mass on her kidney was very anxious. When I arrived, there was a request by anesthesia to administer Reiki in the hopes of calming her down. She was sobbing at the time and appeared overwhelmed. The patient also had prepared for surgery by learning and practicing Peggy Huddleston's techniques.
I explained to the patient who I was, what Reiki is and its benefits. I also reminded the patient to use Peggy Huddleston's positive imagery and statements that she had done previously before surgery. The patient's sister, who was with her, encouraged her to try Reiki and told her how much she was loved and supported, which is also part of Huddleston's technique. The patient agreed, and I began Reiki treatment. The patient closed her eyes and took deep breaths. After five minutes, she sighed and began breathing slower. By the end of the fifteen minute treatment, the patient dosed off. The sister was at the bedside, amazed how her sister was calmer after the session.
The anesthesiologist returned and was surprised that the patient was better. She was ready to administer sedation, but decided not to give it due to the patient's relaxed state. I whispered in the patient's ear that they were done with the Reiki treatment. She opened her eyes and giggled saying she felt calm. The anesthesiologist proceeded to place the IV and soon took the patient into the OR. Before leaving, the patient said thank you. Her sister went to the family waiting room and was also grateful.
As per Huddleston's protocol, the patient's healing statements were repeated to her by the OR staff during surgery. Once the patient was out of surgery, she was in a more relaxed state, and therefore required less pain medication and time in the recovery room.
References
http://healfaster.com/
Prepare for Surgery, Heal Faster | A Guide of Mind-Body Techniques.
Andrew T. Weil, MD, Author
Spontaneous Healing Director, Program in Integrative Medicine College of Medicine, University of Arizonahealfaster.com
---
BMC Peer Connection Program Launches
By Carol Mostow, LICSW
What is Peer Connection?
Peer Connection is a Boston Medical Center program formed by clinicians to support their colleagues and other staff in the wake of stressful patient related events and is based on national models. To date, a multidisciplinary team of 61 members have been trained to provide emotional support and resources to colleagues coping with stressful patient related events.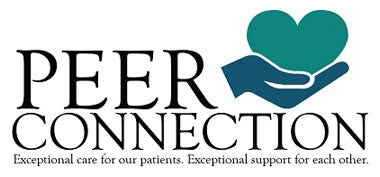 When to get support?
The 2nd victim phenomenon describes what can happen to caregivers, especially when the first 'victim,' the patient, may experience an adverse event, not respond to our best efforts, or even when inevitably the complexity of illness and care is impacted due to imperfect systems and our own limitations. Even when our care is the best, there may be plenty of situations that are particularly challenging. For example, a patient may remind us of a family member, a child, and they may be angry or unhappy with us. It is essential for our own welfare, and that of our team, our family, and ultimately our patients as well, that we notice and get support for these challenges.

Why bother getting support -- isn't this just the price of being in healthcare?
All healthcare providers become accustomed to witnessing and handling more stress, suffering and tragedy than most others ever encounter. However, we too are merely mortal. It is documented in the literature that this kind of work takes a toll on us too, especially if we don't pay attention to the impact it is having on us and others.

The good news is that all employees benefit when this kind of support is normalized. Sue Scott, RN from the University of Missouri demonstrates that such programs improve patient safety outcomes. When we have each other's back and are there for each other when times are hard, we feel more confident that we can turn to each other and get support to solve problems together. This in turn, helps us give better care and we feel better too!

How can we normalize support?
We need everybody to raise awareness about the benefits of peer support. We all can help bring about culture change and check in regarding emotional impacts of care giving as well. Please reach out whenever needed and encourage your colleagues to do so.

When an event impacts your entire team, consider whether a group debriefing from the working well clinician or social work might also be helpful. If a colleague or peer supporter reaches out to you because of a challenging event, this isn't because you are weak, it's because we look out for each other. Exceptional care for our patients requires exceptional support for each other.

Do I have time for this?
The average contact with a peer supporter is 1 -2 chats that are 20 minutes or less. Feeling better is worth it!

Who are the peer supporters and how do we find them?
Feel free to contact any of the nurses, attendings or residents on the intranet peer supporter list.
The following are the trained peer supporters from Nursing:
Latonya Baker
Kate Baudin
Charlotte Cuneo
Janine Hardman
Liz LeBlanc
Pat Lyons
John Tocio
Bridgette Vento
Deborah Whalen
Patti Whynot
You may also contact the program at [email protected] or 617-638-7910 for assistance. During the week, calls will be answered within 24 hours. Urgent support and a full list of BMC mental health resources can be found on the intranet.

Finally, any peer supporter who learns about a stressful patient related event may reach out to staff who might be impacted just to check in.

If you have questions, concerns or comments about this program, please contact the program office, a peer supporter, nursing champion Diane Hanley MS, RN-BC, EJD, or program champion Carol Mostow LICSW.

For more information go the BMC Nursing website and locate the graphic which links to the Peer Connection website: http://internal.bmc.org/peerconnection/
---
Clinical Aromatherapy at BMC
By Charlotte Cuneo, MSN, RN, CCAP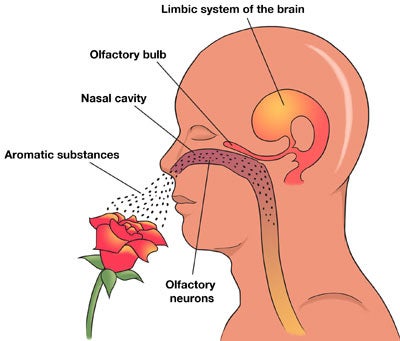 Have you ever heard advice given to those who are trying to sell their homes and make them more appealing? For example, baking chocolate chip cookies usually makes a house enticing for those who like sweets. The smell of pine at Christmas time is also a sure sign of the season. These "smells" or aromas often may evoke emotions, positive and negative. In fact, Jane Buckle, PhD, RN, who is a noted authority on clinical aromatherapy, states: "Smell can have instant effect, working at the physical, psychological and molecular levels. Sometimes just thinking about a smell can be as powerful as the smell itself."

What, then, is "aromatherapy"? Per Buckle, aromatherapy is "...the use of essential oils for therapeutic or medical purposes." She states further that "...an essential oil is the distillate from an aromatic plant. They are found in flowers, leaves, bark, wood, roots, seed and peels of many plants. It is the chemistry of an essential oil that determines its therapeutic properties."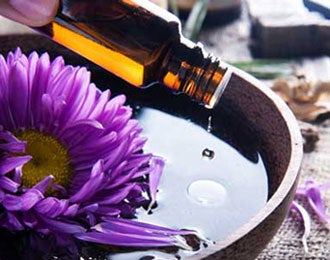 Essential oils (EOs) can be used therapeutically in a variety of ways: topically, internally and by inhalation. Nurses generally deal with the topical and inhalation method of administration. As with all integrative therapies, nurses must complete education and training in order to practice these techniques per the Massachusetts Nurses' Advisory Ruling on Holistic Nursing and Complementary Integrative Health Approaches.
There is evidence to support that essential oils can help us in a variety of ways: alter mood, assist with stress management, combat infection, manage nausea and vomiting and/or irritable bowel symptoms, reduce pain and inflammation, assist with managing cough and respiratory conditions and manage skin conditions.
One of the approved Nurse Tank projects was to bring aromatherapy to BMC for use with patients. We started with a two day educational program about Clinical Aromatherapy for Hospitals and the 'M' technique. Kathy Duffy, a nurse and instructor from Jane Buckle's staff, shared her expertise on these topics with the group.
The attendees learned about clinical aromatherapy including the chemistry of EOs, techniques for use of EOs, safety, storage and disposal guidelines of/for EOs, policy and procedures, and how to safely use 6 essential oils. They also learned the skill of providing hand and arm, and leg and foot 'M' technique.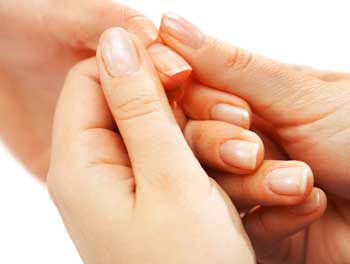 The 'M' Technique is a registered method of gentle, structured touch originated by Jane Buckle. Each movement and sequence is done in a set pattern, at a set pressure and set speed, which never change. The 'M' technique works on skin receptor sites that send signals to the brain. Recipients have described it as nurturing, relaxing, and a stress reducer.
EOs suited to help your recipient's concerns may be incorporated into the carrier oil applied when performing the 'M' technique. This has the potential to increase the technique's positive effects.
The first step in implementing Clinical Aromatherapy at BMC is to establish a policy and procedure for use of essential oils here. Once this document has been written, submitted and approved, we will move forward with the use of clinical aromatherapy in targeted areas by nurses who have completed this training. Stay tuned to learn the progress of this Nurse Tank project!
References
Buckle, J. Clinical Aromatherapy, 2nd edition. Churchill Livingstone, 2003
http://www.mass.gov/eohhs/gov/departments/dph/programs/hcq/dhpl/nursing/nursing-practice/advisory-rulings/holistic-nursing-and-complementary-therapies.html
http://www.rjbuckle.com/m-technique.html
Limbic System of the Brain image/graphic sourced from: AromatherapyDoctor.com
---
Integrative Council Highlights: What are We Up To?

Integrative Nursing Shines at Quality Day Poster Session on October 18
Two posters were selected for display related to Integrative Nursing:

1. Establishing an Integrative Nursing Council: The process, council work and benefits to nurses and patients.

2. Supporting Nurse Resiliency in the Workplace: A program for nurses designed to provide nurses with the tools to support coping and resiliency.

Save the Date!
The 8th Annual BMC Integrative Nursing Conference will be on Friday, May 11, 2018 at Lombardo's, Randolph. We are currently researching speakers and vendors. Please talk to your representatives if you have ideas or suggestions!

Reiki Classes
Reiki is an ancient, hands on healing practice. Illness or disease results from a disruption in the body's energy. Reiki supports the individual's energy to become balanced and receptive to healing.

November and December Reiki 1 classes currently full. We are working the schedule for future classes. We are also working on an abbreviated Reiki refresher course of those certified in the past. Stay tuned for more information.

If you are a Reiki Master Teacher, please contact [email protected] if you are interested in helping teach the classes.

Aromatherapy at BMC
See article in this issue about Nurse Tank Aromatherapy education held in September.
Are you interested in Joining the Integrative Nursing Council?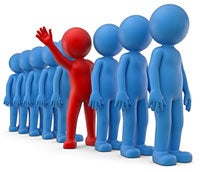 Not all nursing units are currently represented on the council yet!
Membership responsibilities include:
Attending a monthly 3 hour paid time meeting on the first Thursday of the month from 7:30 a.m. -10:30 a.m.
(No meetings in July or August)
Communicating council activities to the nursing staff on your unit
Bringing the staff's concerns, ideas and suggestions to the council about integrative care for self and patient
From our newsletter you can see projects and initiatives we are working on. If you would like to join us please check with your manager to see if there is an opening to represent your unit on the council! Please contact [email protected] if you have any questions.
---
Upcoming Events
Educational Programs:
Supporting Nurse Resiliency in the Workplace, Part I, 7:00 a.m. - 3:30 p.m.
Dates: November 15, December 18. (Dates starting in January to be announced soon.)

Boston Medical Center grants 6.25 nursing contact hours to nurses who complete this program. You must stay for the entire program, participate in the activity, and complete this evaluation form. This program has no commercial support. Faculty and planners have no vested interests, and there are no conflicts of interest. There will be no discussion of off label uses of drugs. Boston Medical Center is an approved provider of continuing nursing education by American Nurses Association, Massachusetts, an accredited approver by the American Nurses Credentialing Center's Commission on Accreditation.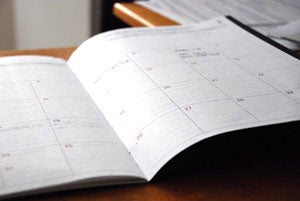 ​​​​​Please sign up in Healthstream. Directions on how to register:
1. Log into Healthstream
2. Click on "Catalog"
3. In the search bar, type "Nurse Resiliency"
4. Click on "Info"
5. Click "Choose Class"
6. Click on "Register" for the date you want

If you have problems with this process, please contact Lisa Falanga or Karen Proctor for assistance.
Supporting Nurse Resiliency Part II, Times and Dates to be announced.

8th BMC Annual Integrative Nursing Conference, May 11, 2018, Lombardo's, Randolph, MA.
Stay tuned for details.

Self-Care Options in Moakley Building Basement:
Yoga classes
Tuesdays, 6:00 p.m. - 7:15 p.m. & Thursdays, 4:30 p.m. - 5:45 p.m.
Instructor: Betsy Simmons, MPH, RYT

Tai Chi/QiGong-Stretching and movement class for patients and staff
Wednesdays, 4:00 p.m. - 5:00 p.m.
Instructor: Ramel Rones
Call 617-638-7540 for more information

Mindfulness/Meditation for patients and staff
Wednesdays, 5:00 p.m. - 6:00 p.m.
Instructor: Bob David
Call 617-638-7540 for more information
---
Remember a Valuable Resource for Patients and Staff: The Guided Imagery Channel 74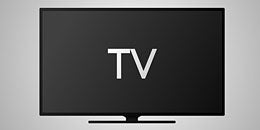 Please remember that our guided imagery channel (channel 74 on BMC televisions) is available to patients and staff. The channel's 30-minute guided imagery videos are narrated in English or Spanish and will help ease anxiety and stress, while promoting rest and sleep.
In addition to being available on the patient televisions, the guided imagery channel can be accessed on your computer at any time at BMC or at home. To access the Guided Imagery Channel, visit the Quick Links section on the Nursing Intranet website to access the site and get the BMC password.
Also, the C.A.R.E channel (channel 3 on patient televisions) features stunning nature imagery with soothing instrumental music and is also available via the website above.