At Boston Medical Center (BMC), caring for patients is a collaborative, multidisciplinary process. BMC's Cancer Care Center organizes its services around each patient, bringing together the expertise of diverse specialists to manage care from the first consultation through treatment and follow-up visits. The Cancer Care Center is dedicated to providing treatment that is effective and innovative in curing and controlling cancer, while managing its impact on quality-of-life.
As the primary teaching affiliate of the Boston University Chobanian & Avedisian School of Medicine, BMC combines personal, patient-focused care with the state-of-the-art-expertise and technological advances of a major teaching hospital. BMC is at the forefront of clinical practice, surgical expertise, and research in oncology.
Patients with kidney cancer, also called renal cell carcinoma (RCC), work with a urologist who takes the lead in the diagnosis, monitoring, and treatment planning of individual patients. Surgery is usually the first treatment for patients with malignant kidney tumors. 
The surgeons at BMC offer state-of-the-art surgical treatment and have extensive experience with using laparoscopic and robotic techniques to operate on kidneys. In fact, they performed some of the earliest such cases in the Boston area. When possible, the surgeons perform a partial nephrectomy, which involves removing only part of the kidney rather than a total radical nephrectomy, in which the entire kidney is removed. 
The BMC team follows the National Cancer Institute and the American Urological Association guidelines for the treatment of renal cell carcinoma. 
Treatments & Services
Kidney Cancer Treatments by Stage
Stage IA: Usually requires surgery with a partial nephrectomy (generally through robotic or laparoscopic partial nephrectomy) being performed.  Active surveillance with serial imaging is performed in select patients, and radiofrequency ablation is performed for nonsurgical candidates who require treatment.
Radiofrequency Ablation for Cancer
Radiofrequency ablation (RFA) is a cancer treatment in which radiofrequency energy—derived from electric and magnetic energy—is sent by means of a narrow probe that is placed in the center of a lung tumor. Surgical incisions are not required, and the probes are placed into tumors using CT scan to guide the physician. RFA is a newer method of treating lung cancer, as well as cancers of the liver, kidney, and bone. RFA can target and kill cancerous cells sparing healthy tissues that are close to the cancer. Systemic treatments such as chemotherapy and certain types of radiation are absorbed into both healthy and diseased tissue, whereas RFA is delivered directly into a tumor.
Cryotherapy
Cryotherapy is the use of freezing diseased tissue or cells inside the body to eliminate those cells so the body can grow new, healthy ones.
Immunotherapy
For patients with advanced-stage melanoma, immunotherapy may improve the body's natural immune response to cancer. Immunotherapy recruits the body's own immune system and uses it to fight cancer all over the body, making it difficult for cancer cells to hide or develop defenses against it. Immunotherapy has the potential to keep working even after the patient has completed treatment.
Chemotherapy
Chemotherapy is a medication or combination of medications used to treat cancer. Chemotherapy can be given orally (as a pill) or injected intravenously (IV).
Radiation Therapy
Radiation uses special equipment to deliver high-energy particles, such as x-rays, gamma rays, electron beams or protons, to kill or damage cancer cells. Radiation (also called radiotherapy, irradiation, or x-ray therapy) can be delivered internally through seed implantation or externally using linear accelerators (called external beam radiotherapy, or EBRT).
Robotic Resection
For this procedure, your surgeon guides robotic instruments to perform the surgery while sitting at computer console a few feet away. His or her natural hand movements are conveyed to the robotic instruments, which enables precise control during your operation.
Diagnostics and Tests
Because kidney cancer is usually asymptomatic, the tumor is usually found when a patient undergoes a medical test for another reason.  Still, a doctor may order the following tests to confirm the diagnosis.
Computed Tomography (CT) Scan
CT scans use x-ray equipment and computer processing to produce 2-dimensional images of the body. The patient lies on a table and passes through a machine that looks like a large, squared-off donut.
MRI Scan
An MRI is a non-invasive diagnostic imaging that doesn't use ionizing radiation. It is painless and a harmless way of looking inside the body without using X-rays. Instead it uses a large magnet and computer to scan the body. This provides the doctor with information not available from other scans.
Our Team
Urologic Surgeons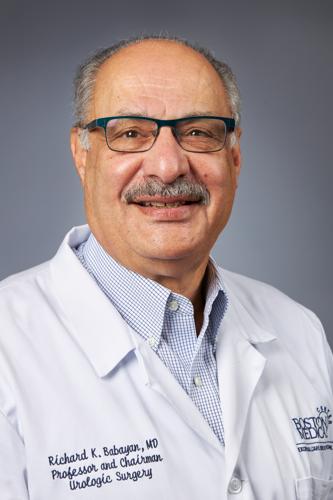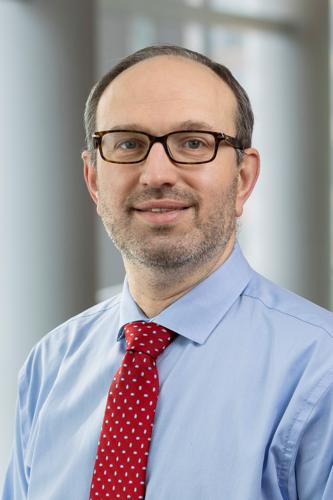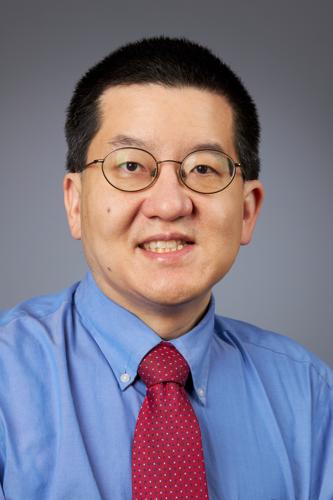 Research Overview
Kidney Cancer Clinical Trials
Boston Medical Center has a wide variety of clinical trials mainly funded by the National Cancer Institute (NCI). NCI is coming up with new and innovative clinical trials for kidney cancers that are, or will be, available at Boston Medical Center. 
CIRB #H-35254/SWOG #S1500 (PAPMET): A Randomized, Phase II Efficacy Assessment of Multiple MET Kinase Inhibitors (Cabozantinib, Crizotinib, Savolitinib, and Sunitinib) in Metastatic Papillary Renal Carcinoma
HIRB #2016-19/Janssen RIVA STM4001: Efficacy and Safety of Rivaroxaban Prophylaxis Compared with Placebo in Ambulatory Cancer Patients Initiating Systemic Cancer Therapy and at High Risk for Venous Thromboembolism