Junior Summer Volunteer Program
We will try our best to host a virtual 2021 Junior Summer Volunteer Program, however details are still being finalized. Please continue to check this page for updates.
The Summer Volunteer Program is an exceptional opportunity for volunteers entering their junior or senior year of high school to gain exposure to the healthcare field.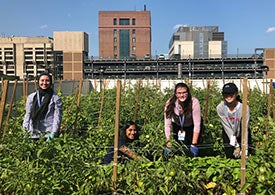 Strong applicants for the program will be reliable, committed and eager to learn about the hospital and healthcare setting. Must have a positive attitude and be open to learning from new experiences.
All inquiries about the Summer Program and correspondence with Volunteer Services in regards to application status should be made by the candidate themselves.