Grayken Center Report - August 2018
SOFAR Program Gives Moms and Babies a Fighting Chance
Dr. Eileen Costello, a lead pediatrician at Boston Medical Center (BMC) and Ashlee Ryan, a mother in recovery at BMC's SOFAR Program, have a common bond. They are both working hard to give 8 month-old Leila a fighting chance at a healthy life.
The goal of SOFAR (Supporting Our Families through Addiction and Recovery) is to create a medical home in Boston Medical Center's pediatric primary care clinic for mothers in recovery and their children. SOFAR is staffed with physicians, social workers, patient navigators, and coordinators who provide medical and psychosocial care for families, helping mothers with Substance Use Disorder (SUD) navigate and succeed through the early stages of parenthood.
Costello launched SOFAR with the support of the Center for the Urban Child and Healthy Family in the Department of Pediatrics at BMC as an off-shoot of Project RESPECT, a high-risk obstetrical and addiction recovery program for pregnant women at BMC's Grayken Center for Addiction. RESPECT, (Recovery, Empowerment, Social Services, Prenatal care, Education, Community and Treatment), has been a literal lifesaver for hundreds of women who were using drugs, became pregnant, and worked tirelessly to stay sober to protect the health of their unborn child.
The program has been a nationally-acclaimed success in supporting pregnant women with SUD but it became apparent to Costello and others that more needed to be done to address the needs of both mother and baby in the critical first year of life. "The irony is that these moms, who are well supported in pregnancy, are suddenly on their own when they are struggling to care for a baby against enormous odds, while also trying to maintain their sobriety," she said.
Evidence shows that post-partum mothers in recovery are at extremely high risk for relapse and overdose, particularly in the second half of a newborn's first year. According to the state's analysis of overdose deaths, nearly four in 10 deaths among women who gave birth between 2011 and 2015 were caused by opioid overdoses, compared with two in 10 among women who did not give birth.
SOFAR hopes to change those odds by keeping mothers healthy so they can care for and nurture their babies.
"The whole idea of the program is you can't take care of the baby if you're not taking care of the mother," said Costello who, along with Sara Stulac, MD, care for the first 100 babies born to moms who have completed their care in RESPECT and delivered at Boston Medical Center. Sarah Bagley, MD, Director of BMC's CATALYST Program for young adults, provides primary care for many of the moms at the same time the babies are receiving primary care.
"We see these babies once a week for four weeks after they go home from the hospital. And then we see them every month for the first year of life which is about double the primary care for a typical well child." This gives the clinic staff and parents time to get to know each other, to build trust, and to work together to foster the best possible outcome for parents and children.
A major driver for the frequent support is the care coordination that takes place for the mother - whether it be mental health services, help with the Department of Child and Family Services, child care support or care for their addiction. Within the same BMC clinic where their babies are seen, mothers receive their primary medical care as well as medication for addiction treatment (MAT) and/or Hepatitis C care. Mothers are often living in programs distant from the hospital and are required to keep numerous appointments over the first year to address their own physical and mental health as well as maintain their recovery. Infants born to mothers with opiate use disorder require special follow-up care for their growth, in utero Hepatitis C exposure, and ophthalmology care, as infants with prenatal exposure have higher rate of ophthalmologic anomalies. SOFAR provides all these services in one place to decrease the burden of travelling to multiple appointments while participating in a recovery program.
Ashlee Ryan was a participant in Project RESPECT after she relapsed and became pregnant with her third child.
"They just really helped me," said Ryan. "They got me into a program. They set me up with a doctor and a case worker who just helped me with everything. I stayed in my halfway house for 11 months and went to Project RESPECT every other week. I got reconnected with my networks I had before I had relapsed and really got my life together."
Ryan has stayed with it and is now with Project SOFAR where her baby has her appointments and where she gets treatment for her addiction as well as the emotional support she so clearly appreciates.
"Everyone (at the clinic) knows my situation," she said. "They are always asking about my recovery and what they can do to help. It's really good to have a program where I can be so open and honest about my life."
At the center of that support is Eileen Costello.
"Every time I go to see Dr. Costello, we have a great conversation. She tells me I'm doing a great job with Leila. She's helped me with everything."
In addition to their bond over Leila, Costello and Ryan share an understanding about the power of addiction as well as the triumph and promise of recovery. As a child, Costello lived with an alcoholic father who eventually recovered at the age of 50. "It was completely transformative for our family," she said. "I know how desperately hard it is to be successful at this but I also believe that people can do it."
Ryan's life had barely begun before she turned to drugs at 13. She was homeless at 16 when she began smoking crack and injecting heroine. Previously sober for five years, she is determined to remain so again.
"You always hear people say 'I lost everything' but in my case, I never had anything to lose," she said. "When I got sober, I said to myself, 'I want to have a life.'"
Ashlee Ryan bravely tells her story so that other people, particularly moms, know that they are not alone and there is a circle of support out there to help.
---
Boston University and the Grayken Center Host National Conversation on Research, Practice and the Opioid Epidemic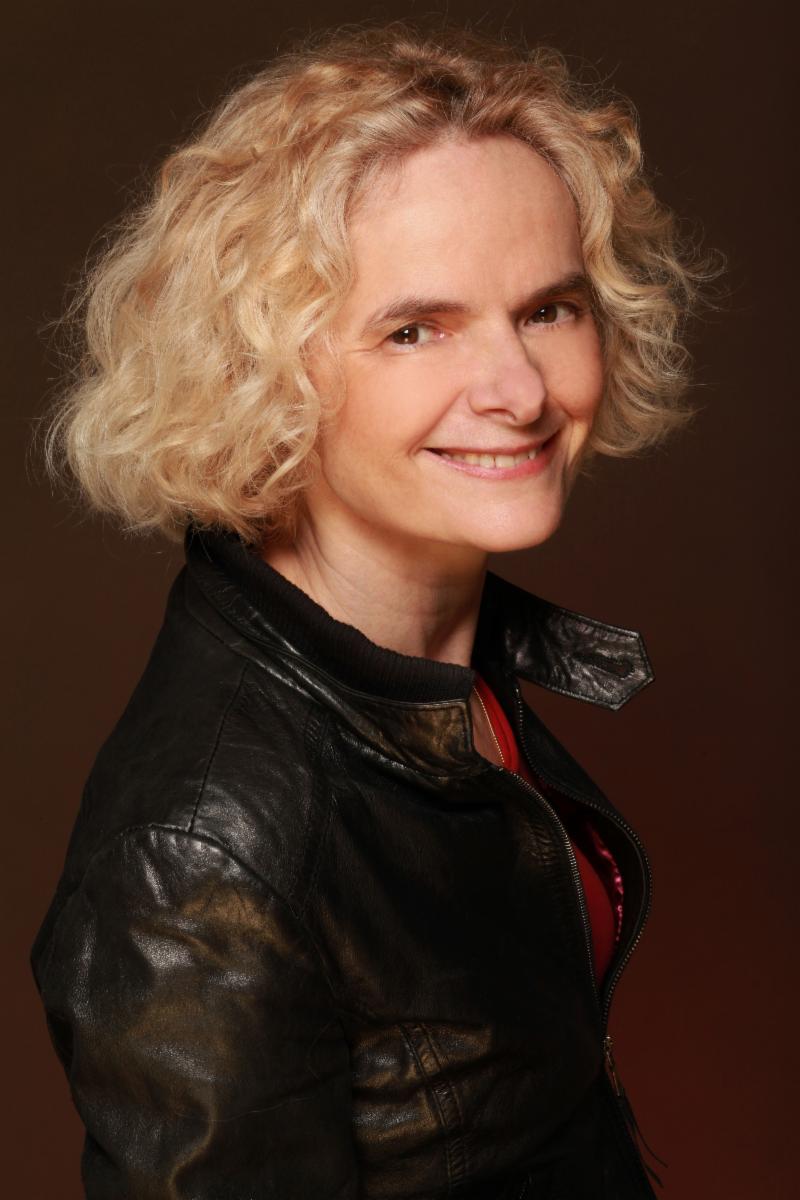 Dr. Nora Volkow
(Photo by Mary Noble Ours)
It is hard to imagine a more appropriate keynote speaker for this year's "Addiction Medicine 2018: Translational Science at the Cutting Edge," than Dr. Nora Volkow. The research psychiatrist's work on addiction led to the acknowledgement of drug use disorder as a disease of the brain. In her current role as Director of NIH's National Institute of Drug Abuse (NIDA), Volkow is the nation's scientist-in-chief when it comes to how research impacts practice in the treatment of substance use disorders.
Volkow was among an impressive roster of researchers, practitioners, administrators and policymakers who spoke on May 3rd at the Clinical & Translational Science Institute (CTSI) at Boston University Medical School's 7th annual symposium; and the first such symposium co-sponsored with the Grayken Center for Addiction at Boston Medical Center (BMC).
The event brought together thought leaders in research, education, health care practice and government to learn from one another on how science and innovation can help address the opioid crisis. BMC CEO Kate Walsh said it best when she told the prestigious audience, "The goal of today is to shorten the time between research and practice and to be a laboratory of innovation for the patients we serve."
Quickening the pace of research was one of many themes that emerged from the conference. Others included the need to better utilize the research that currently exists, applying what has been proven to work to the facets of the crisis that remain significant challenges.
"While we need to accelerate research, this does not prevent us from using what science has already provided us," said Michael Botticelli, Grayken Center Executive Director. "The real question is -- do we have the leadership, resources and will to do it?"
In her keynote, Volkow talked of the good intentions of pain medications that were prescribed without science or training. "Opioid drugs started the fire," she said presenting brain images that indicate how the drugs impact reward receptors and can lead to addiction for many people. "We also know from science that environments with stress and trauma also impact the brain which leads to a sub-set of high-risk populations," she said.
"Now that we know (about opioids' addictive element), we have begun transforming our prescribing practices," she said, adding that Massachusetts currently has the nation's lowest rate of opioid prescribing.
Volkow talked of the changing nature of the crisis, namely the overtaking of opioids by the more dangerous heroin and fentanyl, and the need to tailor our responses to these realities. She outlined a series of NIDA initiatives in this area that require, or are based on, NIH-driven research. The first is the continued development of anti-overdose drugs like Nalaxone. The second is an effort to develop more effective strategies for pain management, specifically, she said "to partner with the pharmaceutical industry to produce a new generation of pain therapeutics that are non-addictive."
The third effort is continued work on medication for addiction treatment, (MAT), a strategy that Volkow said is underutilized in our fight against addiction despite the evidence that it saves lives and allows people to recover. The challenge, as she sees it, is not to prove that it works but to expand the medications to more than three classes and to increase access to the drugs. "We need to do more to bring this evidence into practice," she said indicating that a large percentage of people for whom the drugs are helpful are not actively seeking them out.
Volkow spoke of the innovative use of MAT within the criminal justice system and noted that a program in Rhode Island, which screens all Rhode Island inmates for opioid use disorder and provides medications for addiction treatment (MAT) for those who need it. Comparing the six-month period before the program was implemented to the same period a year later, the study showed a 61 percent decrease in post-incarceration deaths. That decrease contributed to an overall 12 percent reduction in overdose deaths in the state's general population in the post-implementation period.
Finally, Volkow urged leaders to focus on interventions that will address the larger epidemic known as deaths of despair - drug overdoses, suicides, and sclerosis from alcohol. These, she said, involve a much stronger focus on education, prevention and reducing the stigma that keeps people from getting the help they need.
Volkow capped an invigorating day of discussion among the nation's leading experts, all providing unique perspectives on how innovation is being used to help solve the opioid crisis, from medical research to training and practice. Speakers included: Dr. David Center, Director, of BU's CTSI, Dr. Karen Antman, Dean of BU School of Medicine, U. S. Senator Edward Markey, Dr. Michael Kurilla, Director of the Division of Clinical Innovation at NIH's National Center for Advancing Translational Sciences (NCATS); Dr. Sandro Galea, Dean of BU's School of Public Health; and Dr. Monica Bharel, Commissioner of the Massachusetts Department of Public Health.
In her remarks "Addressing the Opioid Crisis through a Public Health Lens," Dr. Bharel talked about using data as strategy. She told the audience that more communication is needed to establish broader understanding and acceptance that substance use is a physical, medical condition and that, "like other medical conditions, we should address substance use disorder by using what we know about the disease," she said.
Given the rapid evolution of the opioid crisis, Bharel said the typical two-year lag on data is too long. One of the changes she has made at the state level is to issue quarterly reports on metrics like overdose rates and prevalence by population sub groups so that experts can better understand an epidemic that she said "is changing every month."
The Dean of BU's School of Public Health, Sandro Galea provided an overview of the crisis in the U.S. and presented data on drug-related deaths within this country and around the world, indicating we are far worse off in this regard. "This is an American problem and a growing problem for rural America," he said. Galea views the epidemic as three separate epidemics: the prescribing of opioids; the increased use of heroine; and the rapid proliferation of synthetic drugs like fentanyl.
He too spoke of the barrier of stigma and misperception. "The way we are addressing these epidemics mirrors our political environment," he said. "When it comes to mental and behavioral health disorders, how much do we care about this in general?"
Overall the day-long symposium featured eighteen speakers, including a number of renowned academics and researchers, many of them Grayken Center faculty. To view video of the day's talks, use this link.
---
Q&A with Dr. Nora Volkow
Director of the National Institute on Drug Abuse (NIDA)
1. Your work in brain science and addiction has enlightened how the disease is perceived and understood. What impact has that had on treatment and policy? What more needs to be done?
Since the 19th century there have been voices arguing that addiction was a disease and not a moral failing, but it was not until the 1980s, when we began to be able to actually see the addiction disease process in the brains of addicted people, that the medical framing of addiction really began to change how our society addresses drug problems. It has generated research interest and funding, which in turn has produced new treatments as well as made mainstream healthcare less reluctant to address substance use disorders. Policies are shifting away from addressing addiction through punishment and toward evidence-based treatment and prevention-although there is still a long way to go to overcome the social stigma against these disorders as well as obsolete biases against using medications to treat opioid addiction.
2. What are some of the ways science can help solve the opioid crisis in this country and what specifically is NIH focusing on?
Science can help solve the opioid crisis in several ways. The most obvious is developing a wider array of treatment options both for addiction and for pain. It was overprescription of opioid analgesics that started the crisis, and even though providers are becoming more educated about the risks of these drugs, we need new, non-addictive alternatives that are still potent enough to address both acute and chronic pain. Many chronic pain patients now feel desperate, and stigmatized, because they have a legitimate need for opioids, yet the current climate makes getting needed pain treatment less easy. We also need a wider range of treatment options for opioid use disorder, and improved compounds for overdose reversal that are potent enough to reverse overdoses on fentanyl and other powerful synthetic opioids. We also need implementation science to better deliver the treatments that now exist. Only a fraction of people with opioid use disorder currently are getting one of the three currently available medications (buprenorphine, methadone, extended-release naltrexone), despite strong evidence that these medications are effective and even save lives. We also need more research to develop effective prevention interventions; the field of prevention science often gets overlooked, but research has already revealed many ways that risk factors for drug use can be minimized through family or school interventions during childhood, especially with at-risk populations. These are all areas in which NIH is actively funding research.
3. How can we use implementation science to advance efforts to treat substance use disorder within the criminal justice system?
More than 9 million people pass through the justice system each year, and often drug use is among the factors that bring people into contact with the justice system. A significant proportion of the justice population has a substance use disorder. This population is also disproportionately affected by the opioid epidemic. Implementation science is a powerful tool that can be deployed in this setting. For example, medication assisted treatment for opioid use disorder can cut mortality in half. The transition from secure settings back to communities is a period of heightened vulnerability to fatal relapse. NIDA-funded investigators have demonstrated that ensuring access to MAT can help reduce this risk and enhance engagement in case post-release. Even so, few jails and prisons have adopted MAT in this way. Rhode Island recently demonstrated that a comprehensive MAT program adopted statewide dramatically reduced opioid-related deaths in justice populations (Green et al., 2018). Implementation science offers an approach to systematically addressing and overcoming the barriers that have historically hampered efforts to adopt MAT in justice settings. NIDA's CJ-DATS 2 initiative, for example, demonstrated that an interorganizational intervention enhanced organizational support within justice settings for MAT relative to training alone. It is important to build on these lessons and other advances in implementation science to support partnerships between community organizations and justice systems to improve both public health and public safety outcomes.
4. There are new efforts underway to combat the opioid epidemic, including investigating novel treatment approaches. In your opinion, what do you think is most promising?
The prospects for new medications and improved formulations of existing medications to treat opioid use disorder are highly promising. Already this year we have seen one new extended-release formulation of buprenorphine approved, and others are being developed. These will be especially valuable in treating people in rural areas or who otherwise have trouble visiting a physician frequently. Lofexidine was just approved by the FDA as the first drug to treat the physical symptoms of opioid withdrawal. Researchers are looking at other types of compounds that could help with aversive withdrawal symptoms. Even if they cannot treat addiction per se, drugs to help patients successfully detoxify from opioids may help them avoid relapse and stick with a treatment plan. Different medication strategies currently under study include compounds to modulate the reward system and vaccines that would harness the immune system to neutralize opioids in the bloodstream. Vaccines have already shown success in preclinical studies.
5. Given what we already know to be effective, what are the most important things we should be implementing to change the trajectory of this epidemic?
The answer to this question is clear: increasing access to medications-buprenorphine, methadone, and naltrexone. All three are effective at reducing opioid use and its related consequences, including reducing the risk of overdose. Unfortunately, there are barriers associated with each of these medications: Methadone is still only available through special opioid treatment centers; prescribing buprenorphine requires a waiver; and because naltrexone requires a prior period of opioid detoxification, many patients drop out of treatment before it even starts. Increasing access to naloxone for overdose reversal is also important.
We also need to overcome the stigma associated with opioid treatment using medications-a holdover from "abstinence only" recovery models of the past that saw medications as a crutch. You would not think of treating a broken bone without giving the person external support in the form of a cast or brace and crutches, enabling the bone to heal. The science is clear that restoring balance to brain circuits whose functioning has been radically altered through long-term opioid use is far more successful with the assistance of medications.
Nora D. Volkow, M.D., became Director of the National Institute on Drug Abuse (NIDA) at the National Institutes of Health in May 2003. NIDA supports most of the world's research on the health aspects of drug abuse and addiction. Dr. Volkow's work has been instrumental in demonstrating that drug addiction is a disease of the human brain.
---
Fentanyl Strategy Key to Ending Opioid Epidemic
Senator Edward Markey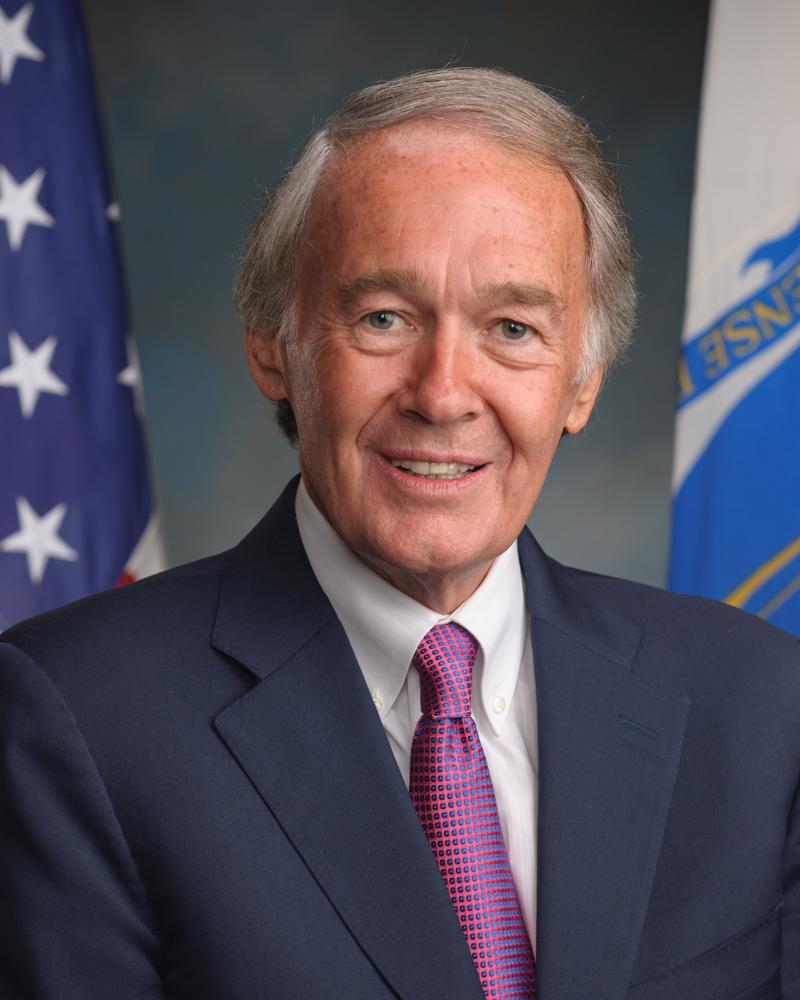 In Massachusetts, we're used to leading the nation in the policies that ensure progress and protect the public's health. We were the first to legalize same-sex marriage and the first to provide near universal health care coverage for our residents. Our commitment to providing quality, comprehensive coverage has paid off - Massachusetts boasts one of the lowest rates of all states in the nation for motor vehicle fatalities, gun violence deaths, obesity, and infant mortality. Yet there is a tragic irony to our situation.
When it comes to the opioid crisis, although Massachusetts overdose deaths declined last year, we still rank among the states with the highest overdose rates in America. The reason for this can be summed up in one word - fentanyl.
In Massachusetts last year, among the opioid related deaths where a toxicology screen was available, of the 1,775 people who died from an overdose, approximately 85 percent - just over 1,500 - tested positive for fentanyl. That's up from 75 percent in 2016 and 50 percent the year before.
If we were to extrapolate the fentanyl detection numbers in Massachusetts to the rest of the country, we would be losing more than 75,000 people each year to fentanyl.
Illicit fentanyl is a crisis and a scourge. It is a human tragedy unfolding every day in homes, in alleyways, in the back seats of cars, in every city and town of our state.
The rise in fentanyl presents even more challenges in our response to the opioid epidemic, as fentanyl is changing the landscape of the crisis. Given fentanyl's potency, reversing an overdose often requires multiple doses of the opioid antagonist naloxone. We are seeing increased incidences of infectious diseases associated with illicit drug use, including viral hepatitis. And I have heard too many stories from families who instantaneously lost loved ones after one, unsuspecting hit of fentanyl.
That's why I authored legislation, the International Narcotics Trafficking Emergency Response by Detecting Incoming Contraband with Technology (INTERDICT) Act, to help stanch the flow of fentanyl across our borders. President Donald Trump signed this bill into law earlier this year. It provides desperately-needed funding to equip our border patrol agents with advanced technological tools and resources to help keep fentanyl from entering the country. I worked with my colleagues on the Senate Appropriations Committee to secure $65 million in funding for this technology as part of the Fiscal Year 2018 spending package.
But detecting fentanyl before it crosses our borders will not be enough. We must also continue to expand access to medication-assisted treatment so that those on waiting lists and in underserved regions of our country have a shot at recovery. I have introduced bipartisan legislation to increase the impact of a provision I authored in the Comprehensive Addiction and Recovery Act of 2016 and make permanent an expanded list of health care providers who can offer medication-assisted treatment.
As we provide a treatment plan for individuals living with opioid use disorder, we must also provide a treatment plan for the nation to help end the opioid epidemic. I recently introduced the bipartisan National Milestones to Measure Progress in Ending the Opioid Epidemic Act to require the federal government to set tangible benchmarks for how it is addressing the opioid crisis by measuring progress on key objectives each year. This legislation will create a roadmap for monitoring how our resources and policies are helping reverse this crisis, and will allow us to adjust accordingly.
The Grayken Center's leadership on this issue and reputation in the field already surpasses its years. Its leadership and expertise is needed now more than ever.
Massachusetts may lead in opioid overdose deaths, but we are also a leader in responding to this epidemic. Some of our brightest minds in the Commonwealth have dedicated their lives to addressing various aspects of this public health crisis, and I am confident that, like in so many other areas, we will be the first state to reverse the course of this dangerous and deadly epidemic.
Senator Ed Markey served for 37 years in the U.S. House of Representatives and was elected to the U.S. Senate in a special election in June 2013.
---
Words Matter: What We Say Can Determine Who Gets Help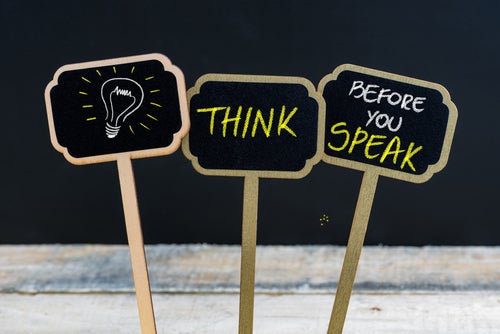 Using clinically-accurate terms to describe substance use disorders has far more to do with medical accuracy than it does with political correctness. SUD is a disease of the brain and, like any physical condition, the terms used in describing the disease ought to be based on science, not judgement. But experts remind us there is an even more compelling reason to use non-stigmatizing language for SUD; doing so may significantly encourage more people who need help to enter treatment. The BMC Grayken Center for Addiction is among several organizations leading the effort to encourage use of non-stigmatizing language as one means to increase treatment rates.
Only one in ten of those estimated to need substance use treatment receive it, due, in large part, to the stigma they fear could lead to consequences with career and/or community. To break it down even further, a significant driver of stigma, defined as "a mark of disgrace associated with a particular circumstance, quality, or person," is the application of derogatory language. Often terminology used in the discussion of substance use connotes judgement, personal blame, and moral failing. Terms like "addict", "drug habit", and "abuser", have historically prompted a punitive response rather than one that involves support and recovery.
In one study involving a case vignette, doctorate-level mental health and SUD clinicians were significantly more likely to assign blame when an individual was described as a "substance abuser" rather than "a person with a substance use disorder." In a second study, mental health practitioners attending professional conferences were less likely to believe individuals deserved treatment when they were described as a "substance abuser" rather than "a person with a substance use disorder."
For health care professionals, using accurate, non-stigmatizing language is especially important.
"The routine vocabulary of health care professionals and researchers frames illnesses and shapes medical judgements, and when used in the public arena, convey social norms and attitudes," wrote Michael Botticelli, Executive Director of the Grayken Center, in a 2016 JAMA article that he co-authored.
The Grayken Center and Boston Medical Center hope to influence how the health care community frames addiction with an eye toward getting more people into treatment. In 2017, BMC launched an on-going campaign called "Words Matter" which asks all hospital personnel to sign a pledge to "use clinically- appropriate and medically-accurate terminology that recognizes substance use disorder as a chronic illness from which people can and do recover, not a moral failing."
The pledge, which is available for any organization to adopt, comes with guidelines for stigmatizing and non-stigmatizing language. Person-centered rather than disease or condition-centered language has been a successful strategy in other areas such as disabilities and mental illness and applies here as well. Other examples include using "substance use disorder" or "addiction" instead of "drug habit, "person in recovery" instead of "clean"; and "medication for addiction" instead of "replacement therapy."
The effort builds on Botticelli's previous work as head of the federal Office of National Drug Control Policy and guidelines that he helped introduce to help provide correct terms for all federal agencies and departments.
Meanwhile, other prominent organizations have also taken up the call. The American Medical Association has urged physicians to use non-stigmatizing language to enhance treatment access for people with SUD's; the American Society of Addiction Medicine and major addiction journals have done the same and are careful to use clinical, non-stigmatizing language. And the Associated Press, the world's largest wire service, has updated its style book and advises journalists to avoid words like "alcoholic, addict, and abuser."
The Grayken Center encourages any organization that wants to join the effort to broaden the use of non-stigmatizing language to adopt the Words Matter pledge.
---
Grayken Center Research Roundup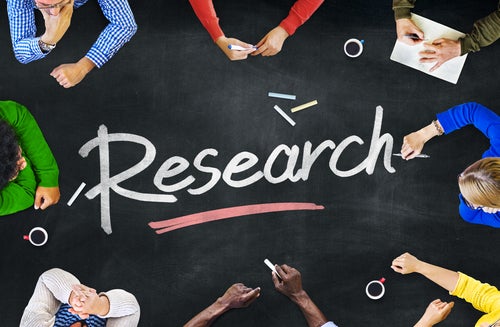 Only Three in Ten People Who Survive an Overdose Receive Medication Treatment
A new study led by Dr. Marc Larochelle, a physician and researcher with the Grayken Center at BMC, shows that only three of 10 opioid overdose survivors are receiving FDA approved medications to treat their opioid use disorder after the overdose. Using a novel public health dataset from the Massachusetts Department of Public Health, the researchers found that those who received methadone or buprenorphine had significant reductions in all-cause and opioid-related mortality after surviving an overdose compared to individuals not taking medication.
Published in the Annals of Internal Medicine, this study is the first of its kind to examine the association between using medication to treat opioid use disorder and mortality in patients who had a nonfatal opioid overdose.
The researchers identified 17,568 cases where an adult in Massachusetts survived an overdose between 2012 and 2014. After surviving the overdose, there was a 59 percent reduction in mortality for individuals who were taking methadone compared to those who were not taking medication.For individuals who were receiving buprenorphine, there was a 38 percent reduction in mortality. The data indicated no association with a change in mortality for patients receiving naltrexone compared to patients not receiving medication. Despite these gains relative to morbidity, the researchers also found that in the 12 months following the overdose, only 30 percent of the individuals received a medication: eight percent of the individuals received methadone maintenance treatment; 13 percent received buprenorphine; four percent received naltrexone; and five percent received more than one medication.
"We have few treatments that offer the potential to reduce mortality as we observed for buprenorphine and methadone in this study," said Larochelle, who is an assistant professor of medicine at Boston University School of Medicine. "As providers, we need to reform our delivery system to reduce barriers and improve access to and retention in medication treatment, especially when individuals come to us with opioid-related harms. It's a matter of life and death."
New Study Shows How Community Collaborations are Saving Lives and Supporting Survivors
In 2015, Boston Medical Center worked with the Gloucester Police Department to begin a first-in-the-nation program that equipped police officers with naloxone kits and saved hundreds of lives from overdose. Soon, the shared interest in supporting those who had been saved produced an unusual collaboration among local public safety and public health professionals in Gloucester and communities throughout the state.
A new study by the BMC Grayken Center's Alex Walley, MD, MSc, chronicles the partnerships that emerged from the naloxone effort and identifies four "best practice" addiction treatment programs that have resulted from them. The study, which involved surveys and phone interviews with 110 different Massachusetts communities, focused on the experiences of local first responders, police and fire departments working together with public health agencies to link people who had a drug overdose with harm reduction service providers, substance use disorder specialists and other resources.
"In implementing the naloxone programs, we started to hear that officers were working with community outreach providers to do post-overdose outreach," said Walley. "They would get together on a weekly basis and visit the addresses where people had overdosed to talk to either the survivors or their family members. Soon, these collaborations became more formalized and involved expanding inter-disciplinary teams."
From the research, Walley identifies four distinct types of collaborative addiction treatment programs currently being employed for overdose victims in Massachusetts.
The programs were: Multi-disciplinary team visit, which involves public safety personnel and public health providers traveling together to the survivor shortly after the overdose occurred; police visit with referrals - police officers visit and provide an addiction treatment referral to overdose survivors who are willing; clinician outreach - phone-based outreach by clinicians embedded in police departments who have the contact information of the overdose survivor or their network; and location-based outreach, which encourages survivors and their connections to visit a community-based site to obtain information or services needed.
"The most surprising thing was that first responders' agencies along with their community partners are taking the initiative to find new ways to address the overdose crisis," said Walley. "I think they recognize that while educating the people who use drugs and public responders with naloxone is very important, it is not enough. We have to do more proactive outreach to people who are high-risk, those who have an overdose and survive."
Researchers Link Pharma Marketing to Increased Prescribing
Researchers associated with the BMC Grayken Center for Addiction have uncovered information that sheds light on how the marketing practices of pharmaceutical companies are continuing to impact the opioid epidemic.  Authors Scott Hadland, MD, MPH, pediatrician and researcher at BMC and assistant professor of pediatrics at BU School of Medicine and Brandon Marshall, PhD, associate professor of epidemiology at Brown University School of Public Health, found that doctors who received opioid pharmaceutical marketing wrote nine percent more opioid prescriptions than doctors who received no marketing. 
The study, which was published in JAMA Internal Medicine, examined pharmaceutical payments from 2014, ranging from consulting fees to meals.  The authors then gathered data from Medicare Part D claims where they studied physicians who wrote opioid prescriptions for Medicare beneficiaries for 2015.
Receipt of any opioid marketing in 2014 was associated with 9.3 percent more opioid claims in 2015. The vast majority of opioid marketing was meals, which comprised 92 percent of the number of payments and had a median value of $13. For each additional meal that physicians received, the number of opioids they prescribed increased. Only a small group of 436 physicians, or 1.7 percent of physicians receiving marketing, received payments totaling more than $1,000.
"These results indicate that while payments from opioid pharmaceutical companies to individual physicians are typically small in value, the impact on prescribing habits is quite large when considered across the entire workforce," said Hadland.
Given the correlation, the authors recommend that state and federal authorities improve regulation and oversight of direct-to-physician marketing of opioid-related products. They also urged pharmaceutical companies to play a bigger role in helping to curb overdose deaths, and not just "focus on their bottom line."
Grayken Center Expert Points to Proven Pathways to Fixing the Opioid Crisis
In an editorial in JAMA Network OPEN co-authored by Dr. Jeffrey Samet of BMC's Grayken Center, practitioners, regulators and policymakers are urged to act on evidence, pointing to the most effective solutions in fighting the opioid crisis. In "Suggested Paths to Fixing the Opioid Crisis," Samet, chief of general internal medicine at Boston Medical Center (BMC), refers to two current articles in JAMA Network Open; one reporting on the striking increase in poisoning deaths related to opioids among younger and middle-aged adults; and another suggesting that restraining the dose, duration and formulation of opioids yields less than robust results, particularly related to overdose deaths in young people. 
The first study found a three-fold increase in deaths related to opioids in people between the ages of 15 and 24 and also 25 to 34 between 2001 and 2016. Additionally, in 2016, one in 10 deaths of people aged 15-24 and one in 5 deaths in people aged 25-34 was related to opioids, and many of these deaths involved more than opioids alone.
Results from the second study demonstrate that extended-release/long-acting opioid formulations may not be contributing greatly to overdose deaths, as their data set showed that these formulations represent only a small number of all opioids prescribed. In addition, these formulations are prescribed more often to older adults, while overdose deaths are occurring more often in younger adults.
"The results of these two studies alone show the stark reality we are facing - that the opioid epidemic is killing young adults at high rates," said Samet, "It is critical that we, as a system, provide better access to treatment and engage patients in the care options that we know can help them."
The author suggests that "the time has come to treat substance abuse issues as mainstream medical issues," indicating that opioid agonist medication treatment for opioid use disorder, including both methadone and buprenorphine, should be the standard of care for addiction treatment.
He argues that in order to be successful, the barriers to treatment must be addressed, including: allowing for team-based approaches to care for opioid use disorder (OUD) in primary care clinics and community health centers; providing psychological and social support to patients in treatment for OUD; increasing the number of providers in a primary care setting who are waivered to prescribe buprenorphine in order to care for these patients; and making addiction education part of the curricula in medicine, nursing and allied health professional training.
"A continuing national failure to ensure the accessibility of such treatment disgraces us in a time of tragedy," he writes.