At BMC, we understand that having diabetes is not easy. Our Certified Diabetes Educators are here to offer you a fun way to develop the necessary tools to balance, diet, exercise and medications. The Conversation Map program for diabetes education is an innovative tool developed in collaboration with the American Diabetes Association. Guided by certified facilitators, the program uses a series of 3-foot by 5-foot "map" visuals to engage groups of patients in a friendly environment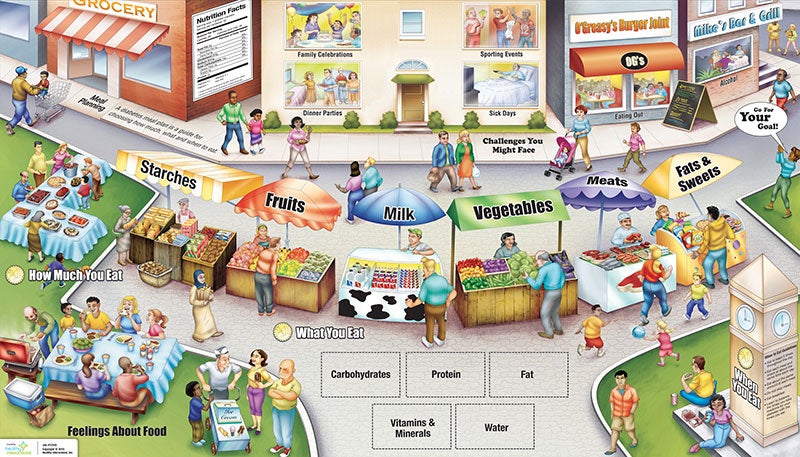 Come share stories of your success – and struggles -- with other members of the diabetes program. Learn from one another!
Topics Include:
On the Road to Better Managing Your Diabetes
Diabetes and Healthy Eating
Monitoring Your Blood Glucose
Continuing Your Journey With Diabetes by Preventing Communications
Classes are held once per month, 5PM-7PM in the Yawkey Teaching Kitchen.
5pm – 5:30pm FREE cooking class
5:30pm – 7pm Conversation Mapping session
For more information, please contact The Diabetes Clinic at 617.638.7470. 
Class Schedule
September 26th
On the Road to Better Managing Your Diabetes
---
October 24th
Diabetes and Healthy Eating
---
November 21st
Monitoring Your Blood Glucose
---
December 19th
Continuing Your Journey with Diabetes
---
January 23rd
On the Road to Better Managing Your Diabetes
---
February 27th
Diabetes and Healthy Eating
---
March 26th
Monitoring Your Blood Glucose
---
April 23rd
Continuing Your Journey with Diabetes
---
May 28th
On the Road to Better Managing Your Diabetes
---
June 25th
Diabetes and Healthy Eating
July 23rd
Monitoring Your Blood Glucose
August 27th
Continuing Your Journey with Diabetes