The BMC Stroke Prevention and Treatment Center is dedicated to providing the most advanced techniques and technologies to foster better outcomes for stroke care. The Stroke Center emphasizes acute intervention and is engaged in clinical trials with the goal of optimizing outcomes for stroke patients.
As a certified Stroke Center, we provide rapid response in diagnosing and treating a wide range of stroke patients. Advanced radiologic techniques such as CT angiography, diffusion and perfusion MR imaging, cerebral angiography and intra-arterial interventions are available to aid in quick, accurate diagnosis and treatment. With the advent of the recently positive endovascular trials for acute large vessel occlusion stroke, we strive to constantly improve and optimize the workflow, efficiency, and clinical outcomes of these patients with multidisciplinary teamwork. Feedback after every case is sought to improve our communication with EMS or referring hospitals, our times to treatment and clinical outcomes (see cases below).
In addition, our highly-specialized team of stroke experts collaborate at all stages of treatment using state-of-the-art research and technology available. Therapies include medical treatments, advanced neurosurgical techniques, and interventional neuroradiology procedures. These unique capabilities are essential to the realization of our ultimate goal — to provide outstanding stroke care to our patients and our community.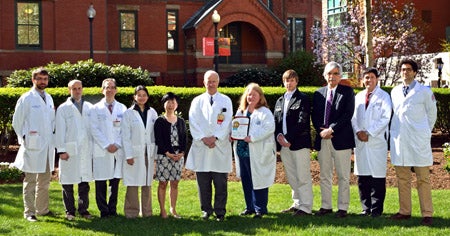 ---
Stroke Survivor Support Group Meetings
The Neurology Department Stroke Service at Boston University Medical Center hosts a monthly Stroke Survivor Support Group. Each meeting features guest speakers from BMC or from within the local Boston community. Caregivers are welcome and encouraged to join us.
---
BMC Stroke Physicians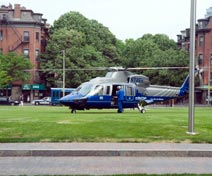 David Greer, MD
Viken Babikian, MD
José Rafael Romero, MD
Thanh Nguyen, MD, FRCPC
Hugo Javier Aparicio, MD, MPH
Julie Shulman, MD
Anna Cervantes, MD
Courtney Takahashi, MD MCR
Charlene Ong, MD
Boston Med Flight is a non-profit organization that transports patients in need of medical attention, regardless of their ability to pay and is financially supported in part by a number of Boston hospitals.
---
Patient Cases
---
References