Grayken Center for Addiction
Affirming Recovery is Possible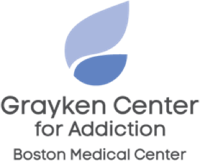 The Grayken Center for Addiction at Boston Medical Center is a national hub for substance use disorders resources. Through more than a dozen treatment and support programs for patients of all backgrounds, here at Grayken, we revolutionize addiction treatment and education, replicate best practices, and provide policy, advocacy, and thought leadership.
Remembering Richard Saitz, MD, MPH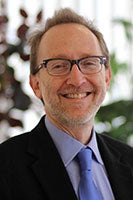 "Follow the evidence was his mantra". Our community lost Richard Saitz, MD, MPH, who devoted his life to addiction care and research. Having led Boston Medical Center's Clinical Addiction Research and Education (CARE) Unit for more than a decade, he was also the co-principal investigator of BU's Clinical and Translational Sciences Institute. He also demonstrated his leadership across many roles, including as associate editor for the Journal of the American Medical Association, editor-in-chief of the Journal of Addiction Medicine, section editor and sole author of key chapters in UpToDate® on unhealthy substance use, an editor of The ASAM Principles of Addiction Medicine, editor emeritus of Addiction Science & Clinical Practice, editor of Evidence-Based Medicine, author of more than 200 peer-reviewed publications, and former president of the Association for Medical Education and Research in Substance Abuse (AMERSA), in addition to numerous honors and awards.
His landmark article, "Individualized Treatment for Alcohol Withdrawal: A Randomized Double-blind Controlled Trial," changed practice regarding the approach to the treatment of the common problem of alcohol withdrawal syndrome. A committed mentor and teacher, he helped to foster the next generation of addiction treatment leaders.
Services will be private and a celebration of his life will be held when it is safe for large groups to gather. Details to follow.
Patient Services
Our comprehensive treatment programs are tailored to meet the unique needs of patients of all ages and walks of life. Understanding that substance use can affect anyone, at any point in life, our substance use programs and services are available and accessible whenever needed, from pregnancy (Project RESPECT) to adolescence (CATALYST Clinic) and in times of crisis (Project ASSERT). By offering a wide array of programs, you can receive care that is suited to your specific needs and effective in ensuring the best possible outcomes.
Areas of Focus
Work at the Grayken Center encompasses a wide range of topics within substance use disorder treatment, research, and advocacy, including the below focus areas.
Stories of Recovery at Grayken
Stigma is most often the primary reason why people don't receive the addiction treatment they need. Grayken hopes to bring addiction out of the shadows by telling the stories of recovery and the research that goes behind what we do.
Upcoming Events
Want to get involved or hear more from Grayken's addiction experts? Check out our upcoming events to learn more!
This two-part training is intended to provide eight hours of required training for providers seeking their buprenorphine waivers.
Intended audience
Physicians (MD, DO), Nurse Practitioners, Certified Nurse Midwives (CNM), Clinical Nurse Specialists (CNS), Certified Registered Nurse Anesthetists (CRNA), and Physician Assistants
This training will focus on the sexual health related risks associated with substance use disorder. The impact of survival sex and sex work on the well-being of both men and women and strategies to reduce violence and infections in this population will be explored. The training will review pharmacological interventions for HIV prevention including nPEP, PrEP, and the concept of U=U. Participants will be able to define STI testing strategies for the SUD provider and treatment considerations for patients on medication for addiction treatment.
Intended audience
The entire multidisciplinary team providing treatment for substance use disorders in an office-based setting as well as anyone in a clinical or non-clinical position that is interested in learning about harm reduction.
Guest Speaker
Mary Wheeler, Harm Reduction Specialist
Our Experts
The Grayken Center for Addiction is a multidisciplinary team of physicians, social workers, patient navigators, nurse practitioners, project managers, researchers, nurses, recovery coaches, and more who all work together to support patients with substance use disorders.
Our Office Based Addiction Treatment Program (OBAT) is the largest hospital-based treatment program in New England. The OBAT program takes advantage of nurses' experience in chronic disease management and patient education to lead patient care. Patients are able to get one-on-one visits with Nurse Care Managers who are able to talk to patients about their substance use disorders, as well as other medical issues like family planning, hypertension, diabetes, and more. Medication for addiction treatment, and other medications, are prescribed by physicians that partner with the program. The OBAT Program has been recognized nationally and replicated within many outpatient settings, including primary care, family medicine, behavioral health, and OB/GYN practices, among others. Read more
Residency and Fellowship Information
BMC has a number of unique opportunities for residents and fellows to train in caring for patients with addiction, including an addiction medicine fellowship program, addiction psychiatry fellowship program, and addiction training in the general psychiatry residency. These programs all train clinicians in different stages of their career in the recognition, diagnosis, and treatment of substance use disorders in a variety of settings.