Meet Beau Harizi
---
As a Cavalry Scout in the US Army, Beau Harizi has seen his fair share of injury and distress. But at just 24 years old and having served two deployments in Afghanistan to protect and serve, nothing could have prepared him for what was to come.
On September 15, 2013, just ten months after returning to his hometown of Quincy, MA from deployment, Beau was involved in a single-car crash. From the scene, first responders rushed him to the Emergency Department at Boston Medical Center. "I don't really remember anything from being admitted that night," Beau says. "I later found out I had suffered lacerations to my head and liver, I had fractured ribs and over twelve fractures in multiple bones in my left leg. The medical report described it as a grossly deformed rotated and shortened lower left extremity, which was horrifying to say the least."
Beau quickly understood that he had a long road to recovery and that the future of his leg was uncertain. In the Intensive Care Unit, Beau met Paul Tornetta, MD, Director of Orthopedic Trauma. Beau recalls that multiple nurses attending to him would remark how lucky he was be under the care of Dr. Tornetta. Beau knew he was in good hands. "Beau was an extremely easy patient to work with, and he always understood and trusted our recommendations for a care plan," Tornetta tells us. "He's a special person."
Multiple surgeries were immediately performed to insert stainless steel and titanium rods and pins into his leg. The goal? To salvage any future use. Eventually, Jaromir Slama, MD, Chief of Plastic and Reconstructive Surgery, was also brought in to treat Beau because he needed multiple skin grafts to close the wounds in his leg. All in all, Beau underwent 15 procedures. "Dr. Tornetta and Dr. Slama never gave me false hope or unreal expectations about what was to come. I always knew that amputation was a possibility, but I was never nervous because I truly believed I was in the care of the best doctors out there."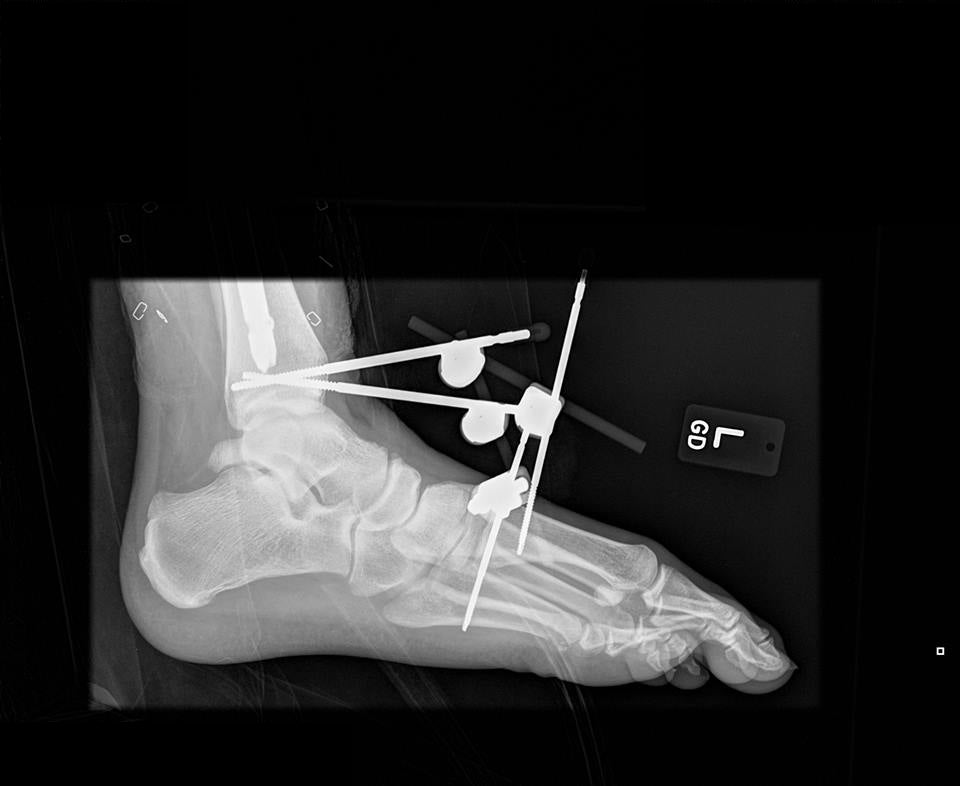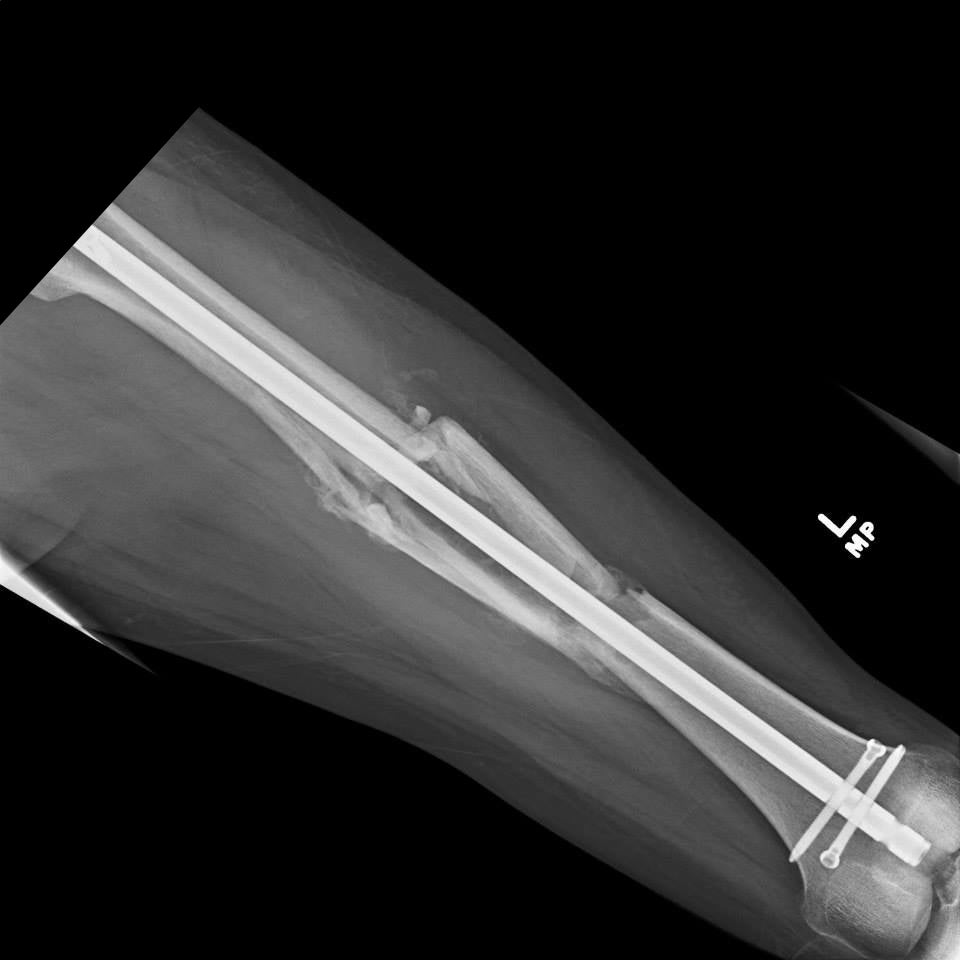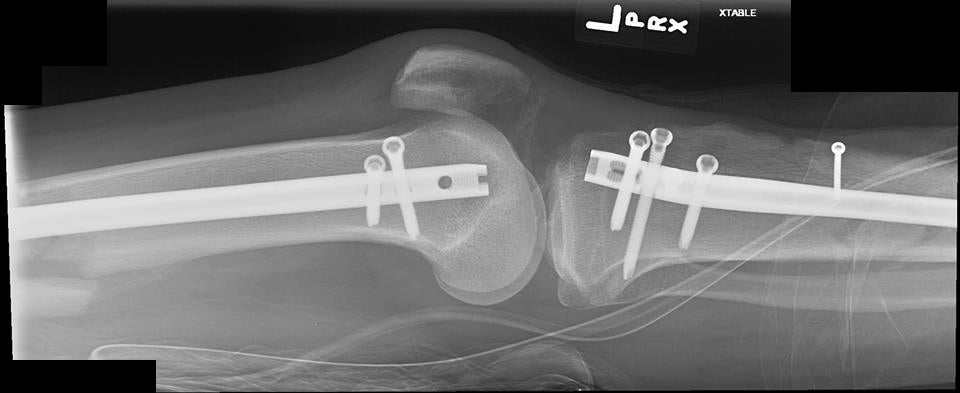 Beau spent nearly two months at BMC before going to the West Roxbury VA Hospital for rehabilitation. "During my time at BMC, I got to know pretty much everyone on Menino 7," Beau says. "The entire team always went out of their way to ensure I was comfortable and understood the healing process."
Nearly three years after his accident, Beau has regained almost full use of his left leg. "He really has an excellent outcome despite of the severity of his injuries and setbacks," said Dr. Slama. "Better than any of us were hoping for."
As a seasoned Army veteran, Beau's plan prior to the accident was for a career in law enforcement. Now, he has other plans. Beau will finish his nursing degree in May, 2017. "This entire experience completely changed my life, and motivated me to get into the medical nursing field. I would love to work at BMC someday, and have the opportunity to give the same quality of care to patients that I received during my stay."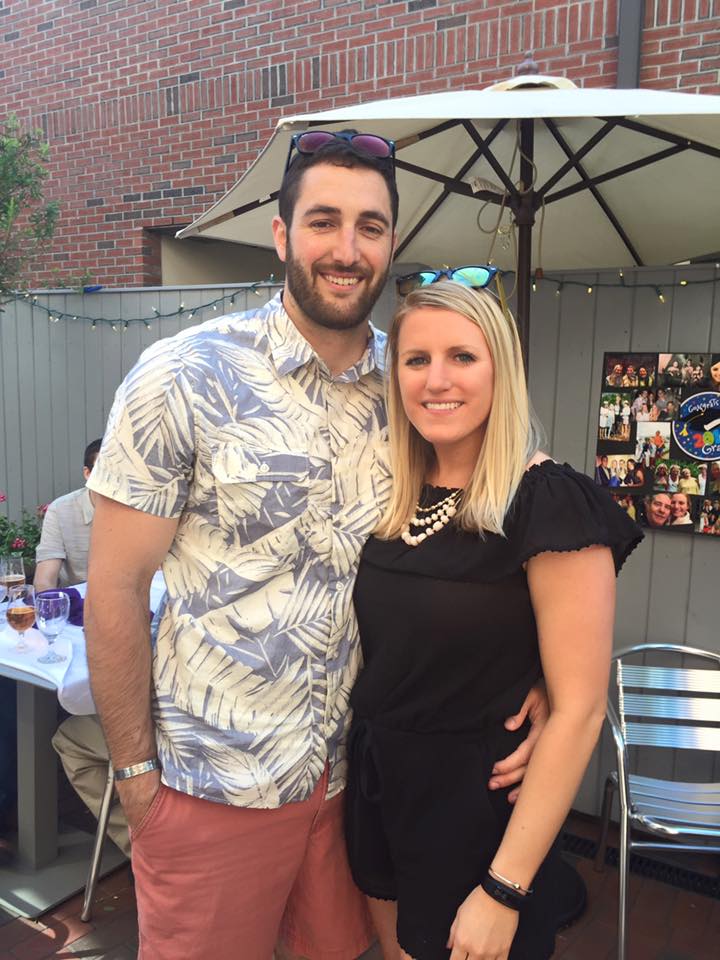 Beau, pictured with his fiancé, Erin, in June of 2016.