October 20, 2016 Volume 5, Issue 10
Leading the Way in Transgender Medicine
True to its mission of providing exceptional care without exception, when BMC saw a rise in transgender patients needing a broader spectrum of care, the hospital responded. After much strategic planning on how to best serve this population, BMC created the Center for Transgender Medicine and Surgery, an innovative program that consolidates and coordinates the services BMC has previously been providing to transgender patients. With the opening of this center, BMC joins the small group of academic medical centers in the country providing comprehensive care to transgender individuals. 
The overarching goal of the center is to create an organized and positive health care experience for transgender individuals. While BMC has been providing care to transgender individuals for decades, the center brings the many areas of care under one roof to allow for a more organized approach to patient care. In addition, the process of building the center helped BMC providers identify and fill gaps in care, ensuring the hospital is providing truly comprehensive care in this area.
"Transgender individuals often have difficulty finding knowledgeable providers," says Joshua Safer, MD, a BMC endocrinologist and medical director of the Center for Transgender Medicine and Surgery. "Traditionally, they have been forced to treat their situation as a mental health concern, and have looked outside of conventional medical organizations for care. However, there has been an enormous change in thinking in recent years, and the medical community now generally recognizes that gender identity has a substantial biological component."
Transgender individuals also often face financial barriers to receiving comprehensive care. However, now that medical thinking has moved to recognizing the biological component in gender identity, insurance companies have begun to cover care more fully, rather than just covering mental health care. In 2014, Medicare lifted their ban on covering comprehensive health for transgender individuals, paving the way for Massachusetts law to require all insurance companies in the state to cover transgender medical care.
At BMC, care for transgender individuals includes primary care, endocrinology/hormone treatment, mental health care, adolescent care, obstetrics and gynecology services, dermatology, and three groups of gender affirming surgeries – facial feminization, chest reconstruction surgery, and genital reconstruction surgery for transgender women (BMC is the only hospital in New England offering genital reconstruction surgery to transgender women). Of these services, only genital reconstruction surgery is new at BMC. While the hospital currently only provides genital reconstruction surgery for transgender women, providers plan to offer genital reconstruction surgery for transgender men in the future. To date, providers at BMC have cared for hundreds of patients specifically for transgender care and except to have cared for thousands in the near future.
The new center positions BMC as a leader in best practices for transgender medical care. Although care is improving nationally, organized training and guidelines are still rare. The center therefore has both a research and a training mission, to help determine best practices and to train providers who can then work elsewhere and expand access to care for transgender individuals. The center will also train BMC providers, beginning with those who will see transgender individuals most often – for example, operating room nurses – and eventually expanding to everyone at BMC.
"Our mission at BMC is to provide care to anyone who needs it," says Safer. "We have data that demonstrate that treatment to change external appearance to align with gender identity is the most successful intervention for transgender individuals. Our biggest ongoing project is to make sure we are providing the best care experience we can."
To refer a patient to the Center for Transgender Medicine and Surgery, call 617-618-1833.
The Doctor is In - Whenever You Need One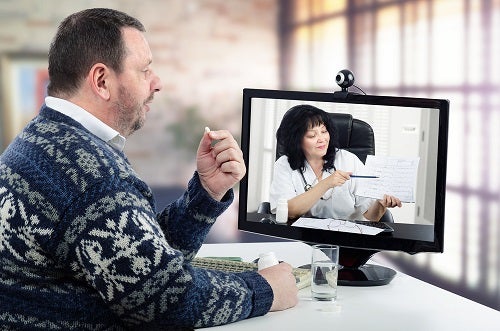 When you imagine visiting your doctor, you most likely think of taking time off from work, spending longer than anticipated in the waiting room, and – depending on your issue – spending less time at the appointment than it took to get to the doctor's office. While of course we do better than that here at Boston Medical Center, that view of a doctor's visit is a reality for many people. 
However, technological advances in medicine are changing the way we receive care. With telemedicine – the remote diagnosis and treatment of patients by means of telecommunications technology – providers can see patients at more convenient times, without the long waits and drives. Patients can send issues to their physicians in real time and get answers more quickly than they might have otherwise. At BMC, several departments are utilizing these new technologies to improve the care experience for patients.
Pediatric Neurology
Early this year, Pediatric Neurology was one of eight national awardees of a grant from the federal Health Resources and Service Administration and Maternal Child Health Bureau to be used to develop a care model to improve care quality for children and youth (under 24 years old) with epilepsy using telehealth. Telehealth is any remote health care service, including clinical encounters, consults, and coordinated care plans. To do this, the pediatric epilepsy team will be working with community health centers both within and outside the BMC network to train providers and patients on how to use telehealth technology and will provide specialized care for patients who need it. They plan on providing telehealth services to 1,000 children and youth per year after the pilot program launches in November.
"Our goals are to improve screening for seizures, expand access to specialized care for children with epilepsy, and to improve quality of life for these patients," says Laurie Douglass, MD, director of the pediatric epilepsy program at BMC. "We also want to measure outcomes such as school days missed and costs, so that we can fully understand the impact of telehealth on pediatric epilepsy care."
Pediatric neurology is utilizing three telehealth strategies to diagnose and treat children with epilepsy. The first in traditional telemedicine, in which clinical encounters will be held using a secure video chat platform. These encounters will either be between patients in their homes and providers or between providers for consults. The only equipment a patient will need for the call is an internet connection and a web camera – it is anticipated that most patients will use smartphones – and iPads will be provided to participating community health centers. These virtual patient-provider sessions will help physicians care for patients who are homebound, as well as those who live far from BMC.
"Approximately 80 percent of a physical exam – especially a neurological exam – can be done remotely," says Douglass. "We can also discuss new medications or watch parents administer a new medication to make sure it's being done correctly. Our goals in telemedicine are the same as for in-person care, but with this model parents can miss less work and children can miss less school. It's often an easier and less frustrating experience for our patients."
The second telehealth strategy is the use of ACTmd, a mobile health application in which providers can share a care plan with patients and other providers regardless of their location. This allows providers to coordinate care and families to share care plans with other providers, schools, home nurses, or anyone else who might need to be involved. ACTmd can also help transition pediatric patients to adult-oriented care, an often-difficult process for patients with epilepsy. The platform can be used to help patients follow a new care plan and ensure they get all the resources they need for the transition.
"Many of our patients receive care under many different roofs, such as from their local primary care physician and a specialist outside BMC," says Douglass. "Electronic medical records can only be seen within a singular system, so ACTmd allows different physicians and other providers to see relevant patient records and provide coordinated care." 
ACTmd is also being used in other BMC programs. For example, the Collaborative Consultative Care Coordination Program (4C) is using ACTmd to help coordinate services and supports for children with some of the medically complex issues.
The third strategy is seizure screening using a three-minute survey tool BMC providers developed to screen high-risk patients. High-risk patients include children with global developmental delays, children with prior head trauma, children who were born very premature, and autistic children. Children facing health disparities are also less likely to have seizures discovered, making community health centers crucial in identifying children with seizures. A provider at a community health center partner will screen their patients and triage care to decide who needs to see an epilepsy specialist at BMC. Follow-up care will be done either virtually or in person, depending on the patient's needs.
Dermatology
In dermatology, the average wait time to see a doctor is 30-40 days, a fact that probably won't be surprising to anyone who has tried to see a dermatologist recently. But now, Massachusetts residents can get a diagnosis and treatment from a BMC dermatologist within three days using the department's teledermatology program.
The program began last fall when Joe Overman, MD, a resident in the dermatology department, realized that setting up a teledermatology program could help the department reach patients too busy to make in-person appointments and patients that live far away. When he presented the idea to the department, he found that Jag Bhawan, MD, the head of dermatopathology at Boston University School of Medicine and vice-chair of Dermatology at BMC, had also been wanting a teledermatology program at BMC. After several months of working out cost and legal hurdles, the program began this July, utilizing the teledermatology platform Iagnosis for a custom website and smartphone applications.
Patients who utilize the teledermatology service begin by filling out a form similar to what they would fill out in the office, but with more robust information about their issue and any prior diagnoses or treatments – the information a physician would ask in person. Patients also submit two to nine pictures of their issue. Once a patient submits their information, one of the two residents on the dermapathology rotation is notified that there is a patient who is waiting to be seen. The resident then logs into the platform to see the patient's information and pictures. From there the resident will make a diagnosis if possible and determine a treatment plan, which is sent to an attending physician once complete. They can also ask for more information and better/additional pictures if necessary. Once the diagnosis and treatment plan are signed off on by the attending, the plan is sent to the patient, along with the appropriate counseling. Medications can be sent electronically to any pharmacy and patients have 30 days to follow up with any questions. No video is involved, and all documents are secure and HIPAA-compliant.
"It can be hard to see physicians in a timely manner, which can be especially problematic for dermatology," says Overman. "Rashes or other issues can disappear by the time you get to an appointment, or issues can quickly become much worse if not treated as soon as possible. With teledermatology, you can show real time pictures to get an answer to your question in a timely way."
Patients who use the system don't have to be patients at BMC, but all teledermatology consults are logged in eMERGE so patients can receive follow-up care at the hospital. This allows for continuity of care when possible, and helps bring in patients who might not have otherwise come to BMC. The teledermatology program also helps BMC doctors triage patients and get those who need it an appointment sooner than they would have otherwise, while patients who don't need follow up can save time they otherwise would have spent at the doctor. Patients can also be referred to a closer dermatologist if necessary.
To date, the teledermatology program has served 23 patients, approximately 20 percent of whom have followed up in person at BMC. Dermatology is working on expanding their marketing for the service, including extending to surrounding states. Specifically, they are looking into licensing faculty members to provide teledermatology care in Vermont, New Hampshire, and Maine, states where there is even less access to dermatologists.
The Flu and You
Flu season is coming to Boston, but you can protect yourself and your patients by getting a flu vaccination. In fact, BMC requires that all employees be vaccinated for the flu, as recommended by the Centers for Disease Control and Prevention (CDC) and the Massachusetts Department of Public Health. Still have questions about what the flu is and how it spreads? Check out our handy infographic below.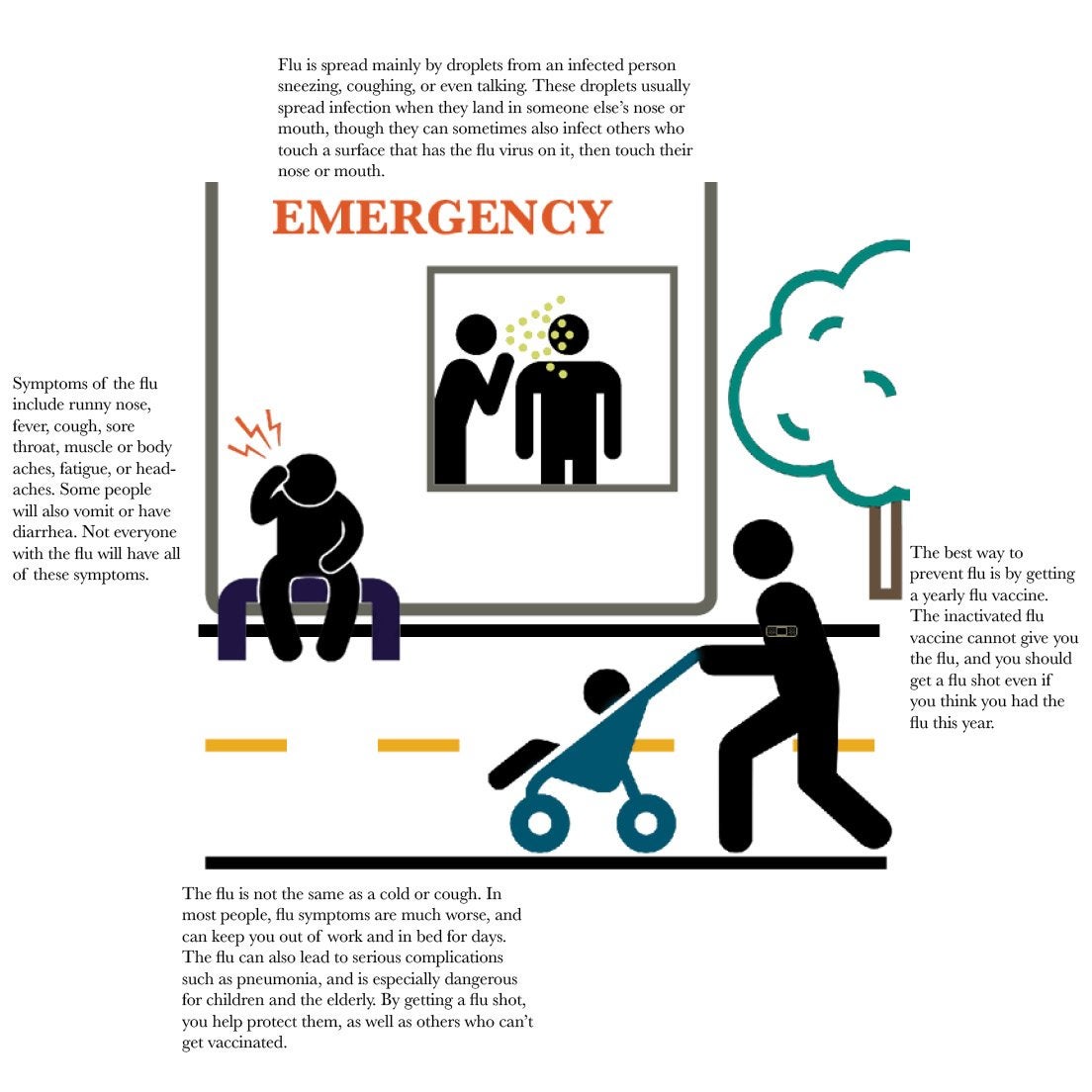 Compliance Myths and Facts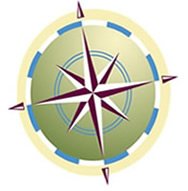 Each fall, all employees at BMC are required to complete compliance and privacy training. This year, all employees are required to complete the training by October 31. We know that you might still have questions or misconceptions about compliance and privacy issues at BMC specifically and in health care more generally. Below, we address some of the common myths about compliance.
No one will know if I don't do my compliance training.
Everyone is sent a personalized link to the compliance training they must complete, and the system keeps track of who completes the training. During October, managers get a regular report via email with the names of their employees who have not completed compliance training. If you do not complete training, you will be referred to Human Resources for appropriate discipline.
I can look at my family's medical records.
Staff are only allowed to view patient records when they are required to do so in order to perform their assigned job duties. That means that you cannot view the records of anyone who is not under your care, whether or not they gave you permission to do so. Accessing medical records without a reason related to treatment, payment, or health care operations is a serious offense that can result in criminal or civil liability and the potential for fines and imprisonment. The Compliance department does regular audits to ensure that all medical record access is appropriate.
Nothing will happen if there's a HIPAA violation.
HIPAA violations, where a patient's personal health information is made public, can lead to serious consequences. You and BMC can both be subject to fines, and you can even be subject to jail time under certain circumstances if you knowingly disclose someone else's health information without permission. Fines for violations, even accidental ones, have been increasing and can total millions of dollars. For example, in one of the largest fines ever, New York Presbyterian Hospital and Columbia University were fined $4.8 million when an attempt to deactivate a computer on a network led to health information being viewable on Google.
There are many precautions you can take to avoid HIPAA violations. For example, never post about patients on social media or talk about them in public places. You should also make sure that all patient information is encrypted and that it's never left anywhere in public. Stolen unencrypted laptops or flash drives or those devices being left in public places have led to many fines, such as $1.7 million for Concentra Health Systems after a laptop was stolen.
I can accept a gift from a vendor as long as it's small.
Practices around accepting gifts that may be okay in other industries can be problematic in health care. There are several laws that govern whether health care employees can accept gifts. The federal Anti-Kickback Statue prohibits the receipt of anything of value in return for making referrals of patients who are covered under federal or state health care programs. In Massachusetts, the law prohibits the payment or receipt of anything of value in return for directly purchasing, leasing, or ordering (or for recommendations to purchase, lease or order) any goods, facilities, services, or items covered under the benefits of any health insurance payer.
Under these laws and BMC policy, BMC staff may not accept any gifts, including meals (food or drink), and entertainment or funding for meals and entertainment, regardless of value, from vendors.
If I report a compliance violation, I can get fired.
BMC does not permit retaliation against or intimidation of any employee who makes a good faith report of a compliance-related concern. Not only is retaliation not tolerated at BMC, but it's against both state and federal law. The hospital as a whole will also never take any adverse action against an employee who makes a compliance-related report.
The hospital's goal is to foster an open and supportive environment where employees feel comfortable raising these issues. All employees have a duty to report any actual or threatened compliance or privacy violation. Reports can be made anonymously through the Compliance hotline at 1-800-586-2627. If you've made a report and believe you are being retaliated against, contact the Compliance Office.
What do you do, Janeesa Pearson?
Name: Janeesa Pearson
Title: Associate New Patient Case Manager, Belkin Breast Clinic
Time at BMC: 7 years
What do you do at BMC?
I take all of the referrals for new patients in the breast clinic and triage them, so that they see either a medical provider here or a breast surgeon. It can be hectic depending on how many referrals we have.
Many of the new patients have been recently diagnosed with breast cancer. Once we get the initial referral, which can come from inside BMC, a community health center, or outside the system, I make sure we have all the pertinent information in the clinic. That includes pathology reports, prior mammograms, and slides of previous biopsies, as well as whether a patient needs an interpreter. My official interaction with patients ends once they see a provider or a surgeon.
What brought you to BMC?
I came to BMC for the diversity and growth opportunities. I worked at another hospital for about two years, but there wasn't room for me to grow there. I started at BMC in the breast imaging department as a patient access representative, then became a mammography facilitator, and then a scheduler for the mammogram department. I moved to the Belkin Breast Clinic and my current position a little over a year ago. My new position allows me to work more closely with patients.
What's something people might not know about being a new patient case manager?
A lot of people think that my job is the same as a referral coordinator. However, that position involves scheduling new patients in departments, and I triage the new patients and do intakes for them.
What do you like most about working at BMC?
The patients and the relationships I build with them are the thing I like most about working here. Once you have that contact with a patient, it stays with you. We have patients who are finishing their chemo or other treatment and will come back to the department to say thank you or even just sit down and talk. It's a small department and our patients come first, so people get to know you.
What do you do for fun outside of work?
I like to travel. I'm always with my family, and I like shopping and reading as well.
News of Note
BMC Launches Onsite Baby Café
In September, Boston Medical Center became the first hospital in Boston to launch an onsite baby café, continuing its commitment to providing ongoing care for new mothers in the local community. The free, weekly breastfeeding support group provides lactation counseling, baby massage, resources around child development, parental stress and coping skills, and connects parents with diaper banks. 
BMC became the first WHO/UNICEF Baby-Friendly™ Hospital in Massachusetts in 1999. The Baby-Friendly Hospital Initiative promotes optimal maternity care for all women, with the goal of increasing breastfeeding initiation, duration, and exclusivity rates. BMC has since partnered with Baby Café USA, which oversees a network of more than 45 drop-in lactation centers throughout the country, to expand its community-based breastfeeding services.
The BMC Baby Cafe group meets every Tuesday from 9:30 a.m. – 12:30 p.m. on the fifth floor of the Yawkey building at 850 Harrison Avenue in Boston. It is free and open to the public. Parents do not need to register or be a BMC patient to attend. 
Awards and Accolades
BMC, BU Schools of Medicine and Public Health Awarded $12.3 million from NIAAA
Researchers from Boston Medical Center and the Boston University School of Medicine, along with researches from the University of California at San Francisco and the Vanderbilt University Medical Center, have received $12.3 million in grant funding from the National Institute on Alcohol Abuse and Alcoholism (NIAAA). This five-year grant will be used to further study the intersection between alcohol use and people living with HIV/AIDS by the Uganda Russia Boston Alcohol Network for Alcohol Research Collaboration on HIV/AIDS (URBAN ARCH) Consortium. 
URBAN ARCH follows cohorts of people living with HIV in Uganda, Russia and the U.S. in order to investigate how alcohol use affects HIV clinical manifestations and how treatments beyond antiretroviral therapy (ART) might mitigate alcohol-related harms. This funding will allow the Consortium to examine the consequences of alcohol use for people living with HIV with comorbidities including tuberculosis, cardiovascular disease and falls, so as to increase availability of treatments and improve outcomes.
Preventive Medicine Residency Program Awarded American Cancer Society Grant
The preventive medicine residency program at Boston Medical Center has received a Physician Training Award in Cancer Prevention from the American Cancer Society. The four-year grant totaling $300,000 is awarded to institutions to support physician training in accredited preventive medicine residency programs that provide cancer prevention and control research and practice opportunities.
BMC Names Three Compy Award Winners
Alex Darcy, senior project manager in Information Technology Services, Lynn Fairbank, administrative director in the Ophthalmology Department, and Jeffrey Schneider, MD, BMC's designated institutional official in Graduate Medical Education and an attending physician in BMC's Emergency Department, are the winners of the 2016 Compy Awards.
Darcy has served as project manager for the annual compliance and privacy training program for the past four years. In this role, he has coordinated a working group from IT, HR, Credentialing and others to ensure that the online program is delivered to our workforce.
Fairbank is being honored for her unwavering commitment to compliance in Ophthalmology. She has been a valuable collaborator, working with the Compliance team to ensure accurate coding and billing and to promote appropriate relationships with vendors and referral sources.
Schneider is being honored because he has kept Compliance top-of-mind while working to elevate BMC's training programs to new levels of excellence. By looping Compliance in from the outset of projects, he has ensured that BMC trainees follow patient privacy laws. He also has protected our residency and fellowship programs from potential conflicts of interest.