For More Information, Contact:
Jenny Eriksen Leary
Office of Communications
617.638.684
Jenny.Eriksen@bmc.org
(Boston) - Jan. 25, 2016 - Eileen Costello, MD, has been named the chief of ambulatory pediatrics at Boston Medical Center (BMC). Costello comes to BMC from Brigham and Women's Hospital / Southern Jamaica Plain Health Center where she specialized in the primary care of children with neurodevelopmental disorders, including autism, as well as children with mental illness. She also was an instructor at Harvard Medical School.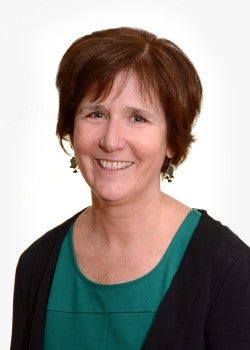 Costello has been honored throughout her career as the recipient of numerous awards, including the Thayer Academy Humanitarian Award for Community Service, the Portraits of Inspiration Award by the Asperger's Association of New England, a Boston Children's Hospital Excellence in Community Pediatrics Award, and a two-time recipient of the Partners Healthcare Partners in Excellence Award.
"We are extraordinarily happy to welcome Eileen to our department as the chief of ambulatory pediatrics," said Bob Vinci, MD, chief of pediatrics at BMC and chair of pediatrics at Boston University School of Medicine. "She will not only direct our clinical practice and continuity clinic program, but we will rely on her expertise to lead our patient-centered medical home initiative, which will emphasize the full integration of behavioral health into our practice."
Costello earned a bachelor's degree in psychology and social relations from Harvard University and her medical degree from the Feinberg School of Medicine at Northwestern University. She completed her residency in pediatrics at Boston City Hospital and Boston Children's Hospital; she served as chief resident at Boston City Hospital from 1989-1990 and did her fellowship at BMC in the developmental and behavioral pediatrics division with a focus on autism. Also an author, Costello's well-known book, Quirky Kids: Understanding and Helping Your Child Who Doesn't Fit In, highlights her creative and innovative approaches to both clinical care and specifically to children with neuro-developmental challenges.
For more information about BMC's Pediatrics Program, visit their webpage.
Return to BMC News