The BMC Brief
April 13, 2015 Volume 4, Issue 4
April 13, 2015
Massachusetts Resiliency Center at BMC Provides Help, Hope to Survivors of Boston Marathon Bombing
On April 15, the BMC community will gather to honor the second anniversary of the Boston Marathon bombing. BMC played a large role in helping victims of the tragedy heal both mentally and physically, and since September 2014, has been providing resources to victims and survivors through the Massachusetts Resiliency Center, a hub for information and services.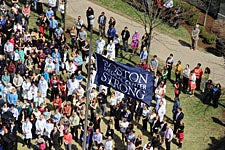 The Massachusetts Resiliency Center, which is the first victim services funded survivor-oriented center of its kind in the United States, was created to provide a safe, welcoming space for survivors of the Marathon bombing and connect them with the resources they need. These resources include legal, medical, and behavioral health resources, such as Medical-Legal Partnership, the Brain Injury Association of Massachusetts, and the Trauma Center at the Justice Resource Institute. Other services include classes and forums on topics such as yoga and meditation, working with the media, what to expect during the Tsarnaev trial, PTSD, and support groups for both survivors and caretakers, including those at BMC. To help ensure that survivors are connected with the correct services, the Center also employs navigators to provide guidance, referral follow-up, and support services. At least two staff members from the Center also attended the Tsarnaev trial every day to provide support to the survivors present.
"The Center is a place of help, hope, and healing for victims and survivors of the Marathon bombing," says Kermit Crawford, PhD, Executive Director of the Resiliency Center and a psychologist at BMC. "The people we serve are normal people dealing with abnormal circumstances. We help give them the resources to put their lives back together and find their own paths to recovery."
The Center is funded by a grant from the Massachusetts Office for Victim Assistance, which received funding from the U.S. Department of Justice through the Antiterrorism Emergency Assistance Program. The grant will end in June 2016, but the Center is planning to continue providing services using other funding resources.
Upcoming programs include the continuation of educational programs, working with the Boston Athletic Association on webinars and at the 2015 Boston Marathon, and expanding behavioral health services as needed. The Center will also be involved in a variety of activities related to the upcoming Marathon anniversary, including an interfaith service, drop-in activities such as massages, manicures, yoga, Reiki, and others, as well as hosting an informal place for survivors to gather and share their experiences at the Old South Church in Copley Square on April 15.
BMC will also be holding events on April 15 for the anniversary. The North Shore Animal League of America's puppy van, which brings dogs and cats for staff members to play with, will be returning to BMC this year, as will sections of the America 4 Boston Prayer Canvas, which includes artwork and signatures from people in all 50 states, including many BMC staff and patients. The canvases will be on display on the Moakley Green from 2-4 p.m. BMC President Kate Walsh will observe a moment of silence on the Green at 2:50 p.m., in acknowledgement of the time the bombs went off at the Marathon finish line. A moment of silence will also be announced over the loudspeakers in the Menino and Newton Pavilions at the same time. Staff can book sessions with the Employee Assistance Program, that day, or drop in for a one-on-one meetings. Staff can also partake in neck, shoulder and back massages offered on clinical floors in both the Menino and Newton Pavilions.
A complete list of anniversary events is available on the intranet.
As Opioid Addiction Surges in Massachusetts, BMC Programs Offer Help
In March 2014, then-Governor Deval Patrick declared a public health emergency in Massachusetts due to the growing epidemic of addiction and overdoses from opioids, a type of medication that relieves pain, such as oxycodone. Governor Charlie Baker has also listed tackling this epidemic as one of his top priorities, and has formed a task force with results due in May. According to the Massachusetts Department of Health and Human Services, between November 2013 and February 2014, there were 185 opioid overdose deaths in the state, an almost 50 percent year-to-year increase. In Boston alone, there were 69 fatal opioid overdoses in 2014. Sadly, this year has seen a continued increase, with 217 overdoes, mostly of the highly addictive drug heroin, in the state since January, a number that excludes Boston, Worcester, and Springfield. BMC, as a longtime leader in prevention, treatment, and research around addiction, is continuing to address this epidemic through a number of programs and resources.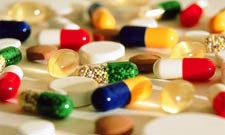 One of these programs is the Office-Based Opioid Treatment program, known as OBOT. OBOT, which treats patients with opioid addiction with medications like buprenorphine and naltrexone in a primary care setting using a team-based approach, was established in 2002 and is the first hospital-based program of its kind in New England. The program employees a hotline coordinator, who answers calls from around the state and can help patients get local treatment, and four full-time nurses, who see approximately 120-150 patients a week. The nurses are available five days a week within the primary care practice and treat patients for both alcohol and opioid addiction with vivitrol, a medication that helps people stay off drugs. Across Massachusetts, there are 17 programs modeled on OBOT, which are funded by the Bureau of Substance Abuse Services and managed by Colleen LaBelle, BSN, RN-BC, CARN, who is the Program Director of Training and Technical Support for the state and developed the program at BMC. Labelle, a nationally renowned expert in her field, was recently asked to serve on Governor Baker's Opioid Addiction Working Group.
According to Labelle, the OBOT program is highly effective, with a success rate that far surpasses that of other chronic diseases.
"A study with five years of data showed that patients in OBOT at BMC had a 60-70 percent success rate with this treatment," says LaBelle. "In other chronic diseases, there's only a 40-60 percent success rate – not having an acute attack – with treatment. We typically treat those diseases, such as heart disease, without question, but there continues to be a stigma around providing treatment to those suffering from addiction.
"At BMC we have made a commitment to treating addiction, to caring for patients no matter where they are in their disease, in the hopes they find recovery and get their lives back," she continues. "Our patients are someone's mother, father, sister, brother, and child, and we care for them with dignity and without discrimination."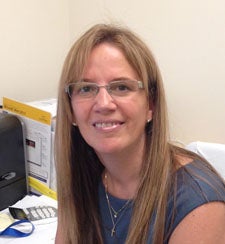 Colleen Labelle
Another BMC program with a long history of making a difference is Project ASSERT, which was created 20 years ago by Edward Bernstein, MD, a BMC emergency physician. Project ASSERT consists of a team of health promotion advocates who consult and collaborate with hospital staff to offer Emergency Department patients alcohol and drug screenings, brief intervention, assistance with health insurance, primary care appointments, referrals to health and social resources, and placement in substance abuse treatment and shelters. They also offer counseling and education, including Readiness to Change groups, which are open groups for people waiting for treatment to discuss their experiences and gain structure for their days. All patients who come to Project ASSERT must be medically cleared by the ED.
Project ASSERT has served 4,000 BMC patients since July 2014 and has trained more than 2,000 health care professionals across the nation in this model. They have also trained recovery coaches, who fill the gaps for people who have trouble getting connected to treatment maintenance, throughout the state.
Project ASSERT has been integrated into the Department of Social Work, which has expanded the program's reach to inpatient floors. Most recently, Project ASSERT has channeled its advocacy efforts toward improving the accessibility of substance abuse treatment services for LGBTQ patients. Since 2009, Project ASSERT, in partnership with the Bureau of Substance Abuse Services and the Boston Public Health Commission, has been providing overdose education and naloxone rescue kits to patients with opioid-related emergency department visits. Just last month, Project ASSERT and ED providers distributed 45 naloxone rescue kits to patients and their social network.
"We put patients in the driver's seat," says Ludy Young, MEd, LADC I, Lead Health Promotion Advocate and Supervisor at Project ASSERT. "We treat them with dignity and respect during their time with us, which is usually the first step in the process for getting treatment. We work with our patients to figure out what they really need and help them get it. Every patient who comes to us is unique and special."
The most recent addition to BMC's addiction programs is providing narcan, or naloxone, to patients without a prescription in the outpatient pharmacies. Narcan, which reverses the effects of an opioid overdose, can be given intravenously, intramuscularly, or by a nasal spray. The program grew out of a Massachusetts Department of Public Health program in which rescue kits were distributed to people using opioids, through street outreach and needle exchange. Patients at BMC can get these state-sponsored rescue kits through Project ASSERT, but it became clear that there was a demand and need for kits to also be given to the family, friends, and social networks of people using opioids. Therefore, in 2011, BMC's outpatient pharmacies began providing narcan rescue kits to patients with a prescription through the pharmacy. Since February 2014, naloxone rescue kits and overdose education have been available without a prescription for any patient or employee who requests one at the BMC Shapiro pharmacy.
"Naloxone is a lifesaver for someone who has overdosed," says Alex Walley, MD, MSc, Medical Director of OBOT and BMC's General Internal Medicine. "While someone who overdoses still should receive medical attention, naloxone will actually bring a victim back by restarting their breathing."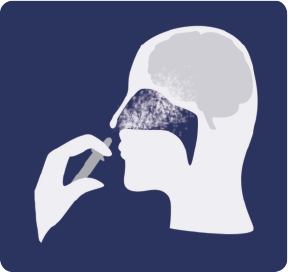 Narcan
There is both anecdotal and researched evidence that this program is having a positive effect on opioid overdoses. Walley, who mainly works in the primary care HIV clinic and a nearby methadone maintenance clinic, says that many of his patients say they have either been rescued by narcan or have rescued someone else. In addition, a research project funded by the Centers for Disease Control and published in the leading medical journal BMJ in 2013 showed that opioid overdose rates decreased in Massachusetts in communities with narcan programs, compared to communities that did not have programs.
At BMC, primary care providers have been trained about narcan and identifying patients who might benefit from carrying it. Some departments, like the Emergency Department, are trained to administer and dispense narcan, and Public Safety is in the process of training many of their officers to carry and use it. In July, BMC will launch an inpatient addiction medicine consult service, led by Walley. In this program, addiction specialist providers, nurses, and residents will be available to consult with inpatient units to improve the quality of care for inpatients with substance use problems and to assist in discharge planning for these patients.
Opioid addiction has affected many communities, and for those who are concerned about loved ones or themselves, BMC offers resources such as the Employee Assistance Program, which provides services to help with a variety of personal and work-related concerns or problems. Staff members in BMC's addiction units, including both OBOT and Project ASSERT, are also available to provide confidential support and resources. For more information, staff members can contact Colleen LaBelleat 414-7453.
With an uptick in opioid activity in and around campus, it is important for all staff to stay alert and call Public Safety for assistance or provide help when necessary, says Connie Packard, Executive Director of Support Services.
"People who may be under the influence of alcohol or drugs may appear unstable on their feet or having difficulty trying to speak," says Packard. "They may need medical attention or Public Safety assistance. If staff see something, they should say something by calling Public Safety. Our Public Safety team responds to calls in and around the medical center campus 24 hours a day."
Pilot Program Brings Behavioral Health into Primary Care
Behavioral health issues such as depression and anxiety are very common; according to the National Alliance for the Mentally Ill, an estimated 21 million Americans will suffer from a depressive episode at least once in their lives. These conditions increase the morbidity of chronic health conditions and increase health care costs. However, depression and other behavioral health conditions such as substance use disorders are underdiagnosed, and many patients are apprehensive about seeing a mental health professional or face barriers to obtaining subspecialty mental care. A pilot program in General Internal Medicine and Family Medicine has set out to overcome these obstacles by training providers how to screen for depression and unhealthy substance use, and providing patients who need behavioral health services with prompt access to on-site care that is coordinated with their medical care.
This program is part of BMC's strategic goal to take care of the whole patient by providing the right care through innovative, patient-centered services and programs. The pilot program – Integrated Behavioral Health in Primary Care – began in January 2014 with the aims of improving early identification of depression and unhealthy substance use, improving access to psychotherapy and substance use counseling, and improving the quality of on-site care for patients with mental health conditions. Because patients are usually comfortable seeing their primary care physicians, the program creators decided that primary care would provide the best avenue for early identification of behavioral health issues and for helping patients gain access to the services they need. In addition, having behavioral health providers be part of the primary care team allows for crucial coordination of behavioral health and medical care.
The pilot involves two suites in the Adult Primary Care clinic and the entire Family Medicine clinic. There are two social workers – Abbie Duger, LICSW and Michelle Prive, LICSW – who work with the program in Family Medicine, and one – Jonathan Foote, LICSW – who works with the program in General Internal Medicine. Pedro Fernandez, MD, a psychiatrist, works with the program part-time for medication management and is available for consults. In Family Medicine, Hannah Severns, NP, a behavioral health nurse practitioner, works with physicians on medication management, and patients have access to patient navigator, Gabrielle Barbosa, to connect them with resources such as housing, food, and education.
The primary care providers are trained on how to talk to patients about depression and substance abuse issues, particularly in reference to answers to three screenings. At each visit, patients in these practices fill out a health assessment which screens for depression and substance abuse issues. Some patients are given follow-up diagnostic tools for further assessment, such as the DAST-10 questionnaire, which screens for alcohol abuse, and a Patient Health Questionnaire (PHQ-9), which screens for depression, and their physician will interview them about mood and sleeping changes. Currently the screenings are available in Spanish, Haitian Creole, and Portuguese, with a French version coming soon. If the patient scores positively on any of the screening questions, this allows an opportunity for the provider to intervene, discuss, and refer the patient to the integrated behavioral health team within the clinic for short-term counseling. In addition, any member of the care team can refer patients to a social worker if they feel that it is necessary.
"Of the patients we screen, 25 percent are positive on at least one assessment," says Hannah Leaver, Practice Manager, GIM. "There is clearly a strong need for mental health services in our patient population; however, for many reason, many of our patients don't make it to psychiatric appointments when they are located elsewhere. We have evidence that this team-based approach improves access and communication among departments, which in turn helps improve our patients' mental health."
The social workers provide short-course psychotherapy for patients, for approximately three sessions. If patients need long-term care, the social worker then transfers them to a clinician in the Department of Psychiatry. These referrals decrease waiting time, which can be crucial for patients with behavioral health issues. The behavioral health team also help patients whose assessments indicate serious mental illness, such as schizophrenia or bipolar disorder, get appropriate care more quickly, and this team is available to provide counseling for OBOT, a primary care-based addiction treatment program, patients if necessary.
"The Department of Psychiatry has been a very supportive partner in building these programs," says Christine Pace, MD, a primary care physician who leads the program. "It has been a true inter-departmental and collaborative effort, with all the departments learning a great deal from each other."
"The program not only streamlines behavioral health care at BMC, but is also designed to help patients feel more comfortable with receiving this kind of care," says Foote. "Not everyone is comfortable reaching out to a social worker or psychiatrist, but most people are willing to talk to their primary care physicians. I'm in the same office space as the PCPs, so patients are already comfortable going there, and I can meet patients during their regularly scheduled primary care appointments, so I'm not a total stranger offering help."
The integrated behavioral health pilot program also has another component, Depression Care Management, which began recently. This program engages patients with depression who score a 10 or above on the PHQ-9. The patient is closely followed by the social worker, who sees the patient every 2-3 weeks for a 12-week period. In this program, Fernandez and Severns meet with social workers once a week to review patients and make medication recommendations to the patients' primary care physicians. The patient then sees a social worker on an ongoing basis, and results of subsequent PHQ-9 assessments are tracked. Right now, the Internal Medicine side of the program has nine patients enrolled, and preliminary data shows positive results; three patients have seen a clinically significant reduction in depression. The Family Medicine side of the program, which has six patients, began in February 2014, and does not yet have results. Family Medicine also runs group sessions for patients with depression and to support communication, and care planning, the team runs monthly rounds and behavioral health educational sessions for providers.
As the program continues, it will track metrics such as emergency department visits and hospitalization, to see if providing integrated behavioral health care can reduce those numbers. The program currently tracks rate of screening and access. The program has aimed to screen 50 percent of all patients who come into the participating practices. While the screening percentage was below goal at first, the program has reached it over the last few months. The program also aims to have each new patient see a social worker within two weeks. Family Medicine has consistently reached this goal; as referrals to the GIM program have increased, two-week access has become more challenging.
To combat this issue, the GIM program is planning to hire additional social workers and an additional psychiatrist. It will also be expanded to one or two additional GIM suites within the next year, and the Depression Care Management program is expected to keep growing. Family Medicine is also planning to hire another full-time behavioral health nurse practitioner and to provide group counseling sessions for opioid addition.
"It's important to stress true integration, not just colocation of services," says Alysa Veidis, NP, Associate Medical Director of Family Medicine. "We have partnered care plans that involve primary care physicians so they can benefit by being up-to-date on their patients and learning about topics related to depression and other aspects of behavioral health. It's a huge step up from the traditional model of care, and allows us to provide care that really works for both patients and providers. True integration of primary care and behavioral health is challenging, but we're well-positioned to achieve it."
"Mental health and substance use disorders are major issues for many of our patients, lying at the heart of their medical conditions," says Pace. "Our new screening program helps us better identify and address these conditions, which may not always be easy for patients to bring up themselves. And being able to walk patients down the hall to a behavioral health provider, and then collaborate with that provider to carry out a care plan, has been transformative for many of us. We offer much better care to our patients, and also as providers we experience real satisfaction and enjoyment from this team approach."
MyChart Patient Portal Coming to BMC
When BMC goes live with eMERGE ambulatory on May 7, it will also go-live with an exciting new feature: MyChart, a secure, online portal that patients can access anytime from anywhere.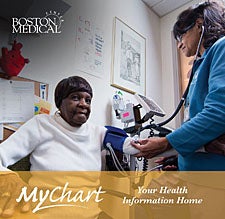 Using MyChart, all patients will be able to log in to see their health information, including lab results and scheduled appointments, and will receive reminders about upcoming preventive health needs, such as mammograms or colonoscopies. Patients will be able to fill out medical history questionnaires', send messages requesting prescription refills and medical advice, and receive responses back from their providers' offices. Messages will be responded to within two business days, with each specialty clinic, such as cardiology and pulmonology, assigning staff and resources – mostly nurses – to answer them.
The goal of MyChart is to promote greater patient engagement and enhance patient satisfaction. It is also an important component of meeting Meaningful Use Stage 2 metrics, specifically the electronic access and secure messaging measures. Meaningful Use Stage 2 is part of the Centers for Medicare and Medicaid Services electronic health record incentive program.
"Institutions across the nation have been implementing patient portals, and their experiences show that it leads to more productive interactions with patients by allowing simple tasks like refills and brief questions to be answered by email," says Devin Mann, MD, Associate Chief Medical Information Officer for Innovation and Population Health, who is leading the ambulatory go-live. "This means that during in-person visits, providers can take the time to really interact on more serious and challenging medical issues."
Mann notes patients like portal technology, as it removes the hassle of coming in for a visit for something that can be taken care of by MyChart.
"It's a win-win for providers and patients," he says.
The portal also gives patients access to a variety of information about specific diseases and conditions, and MyChart will recommend educational resources based on the individual patient's health information. Most information in MyChart will populate automatically from eMERGE.The exceptions are certain tests or medications deemed sensitive, such as drug screenings or methadone.
To spread the word about MyChart to patients, brochures will be available in every clinic, as well as in exam rooms, cafeterias, and waiting rooms. To start using MyChart, patients first have to sign up. They will be able to do so either with their medical team, with a temporary access code they will receive on after-visit summaries, or by contacting new phone and email hotlines. During the first few months on eMERGE, extra staff will also be available in clinics to sign patients up on the spot.
While the full functionality of MyChart won't be available until the eMERGE ambulatory go-live on May 7, employees who are BMC patients can sign up for the system now to use all features except messaging. To register, employees can email the MyChart hotline at mychartaccess.bmc.org.
BMC Gets Greener with New Sustainability Efforts
Over the last few years, BMC has put a wide variety of sustainability efforts in place, such as buying fish from local Gloucester fishermen, reducing carbon emissions, and running a farmer's market for patients, staff, and the community. While these efforts have gone a long way in making the campus more sustainable, there's still work to be done. To this end, the hospital has recently begun or will be beginning a number of sustainability efforts. Here are highlights of recent and upcoming programs.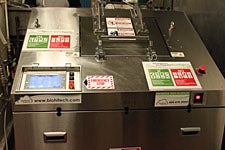 BMC Biodigester
Blue Wrap Recycling in Operating Rooms
Each year, BMC uses 13 tons of blue wrap, which is the sterile plastic wrapper for surgical instruments. Those 13 tons of blue wrap were all thrown away, but now it will all be recycled by Stericycle, BMC's medical waste recycling vendor.

The recycling program began with a successful pilot in the Newton Pavilion operating room, which paved the way to recycling blue wrap in all ORs. OR staff members were trained by Stericycle on how to appropriately recycle blue wrap and signs were posted to remind staff about the new program. While the program has just started, recycling 13 tons of waste instead of throwing it away will definitely have a positive impact on both waste costs and the environment.

"Staff have really embraced this initiative," says Mary Fingliss, RN, Director of Perioperative Services, who led this initiative. "Not only will this have monetary savings, but staff were excited to learn that this wrap will be recycled for items such as park benches and neck ties. Going green is a concept that BMC has embraced and our employees are excited to support any initiative that makes our planet a cleaner place to live."
Big Belly Trash Bins Come to Campus
If you've walked across campus drinking a can of soda or with paper you no longer need, you likely have noticed that there are no recycling bins in building lobbies to properly dispose of these items. However, that will change soon when BMC adds 22 Big Belly recycling and trash bins outside every building, in every lobby, and in all cafeterias. Adding these bins was a Bright Green Ideas suggestion from an employee.

The bins use solar power – about as much power as a light bulb – to compact trash and recycling, which means they can be emptied less often. The bins also use Wi-Fi to tell Environmental Services when they are full, which allows employees to empty them only when necessary. This increases productivity and saves BMC money.

"The Big Belly bins will be strategically located, so when patients and visitors come to our campus, they'll see that BMC is dedicated to wellness and recycling," says David Maffeo, Senior Director of Support Services. "Our sustainability efforts will be visibly obvious to all from the time they arrive on campus to the time they leave."

Over the last few years, BMC has improved single stream recycling by 100 percent and Maffeo expects that deploying the Big Belly bins will increase recycling by over a ton per month, a 15 percent increase.
FreshPoint Delivers Local Produce
While much of the food BMC serves is already sustainable and local, the hospital has recently partnered with FreshPoint, a service that delivers vegetables from local New England farms, to ensure that even more of the food fits the "farm to fork" movement. Vegetables are delivered to BMC a few times a week, so that the hospital has fresh produce with less waste.
BioDigester Composts Food Waste
In November, the Menino Pavilion kitchen began using a "biodigester," which turns food waste into waste water using enzymes to break down the food. This year, the biodigester has processed 6.5 tons of food waste. This is equivalent to 1,084 gallons of new water and 3.7 acres of forest.
Green Week at BMC
BMC's sustainability efforts will be showcased at Green Week, which runs from April 20-24. The week will feature Green Rounds, in which groups come to different units and departments to talk about recycling. There will be vendor fairs, featuring companies such as Staples, Stericycle, and Starbucks, on Wednesday and Friday in the Shapiro lobby, documentary and TED talk screenings on Tuesday, Thursday, and Friday, and a roundtable on sugar-sweetened beverages, sodium, and general sustainability on Wednesday. Staff can drop off items to be recycled, such as batteries, at the vendor fairs. Reusable mugs will be available for purchase throughout the week.
For more information about Green Week, visit the intranet.
BMC Reports Out on QUEST Goals
BMC is well into the second quarter of the 2015 fiscal year. While the hospital made good progress on some goals in the first quarter, several goals have been identified as needing more attention. Below is a report on first quarter performance (October-December 2014).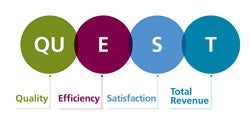 QU: Quality – The safe, high quality care BMC delivers to patients
Observed/expected mortality ratio
The mortality index is a standard measure of BMC's mortality performance adjusted for the illness level of our patient population. BMC shares quality data with the University Health Systems Consortium (UHC) and uses UHC benchmarks for evaluating performance and setting quality goals.

Achieve a UHC mortality index in the current top 25 percent of hospitals, by achieving an FY15 average score of 0.85 or lower.

Q1 results: BMC did not achieve this goal, with a mortality index of 0.89.

"The Quality team is looking at how patterns of illness and patterns of care for specific patients have been changing," says Stanley Hochberg, MD, Senior Vice President, Quality, Safety, and Technology. "This will help us identify new opportunities to improve performance on these metrics."

Patient Access
Primary care – Schedule 80 percent of new patients to be seen within 14 days.
Specialty care – Schedule 50 percent of new patients to be seen within 14 days.

Q1 results:
Primary care: BMC surpassed this goal, with 92 percent of new patients scheduled to be seen within 14 days.
Specialty care: BMC did not achieve this goal, with 45 percent of new patients scheduled to be seen within 14 days.

"We are continuously working with practices to make sure providers have enough slots to accommodate the need for patients," says Carlos Arellano, Director of Ambulatory Performance Improvement. "We are also working to increase the number of non-physician providers in certain practices, to add more capacity."

Readmissions
Achieve a 30 day readmission rate of under 11.43 percent, the UHC 50th percentile.

Q1 results: BMC surpassed this goal, with a 30 day readmission rate of 10.3 percent.

"We are pleased to have met our goal, and are working to improve even further," says Hochberg. "Current efforts include standardizing a readmission risk assessment at the time of admission, improving care for patients with frequent readmissions and targeted conditions, and strengthening relationships with skilled nursing facilities and home health agencies."

Emergency Department Flow
Move admitted patients from Emergency Department (ED) arrival to ED departure in under 350 minutes.

Q1 results: BMC did not meet this goal, clocking an average time of 419 minutes.

""Moving patients from the ED to inpatient units is critical for ensuring that patients receive timely care, and is really a measure of overall flow of patients through BMC," said Alastair Bell, MD, Chief Operating Officer. "This is a new goal for BMC and something that hospitals across the country are struggling with. During the first quarter we brought together people from across the organization to address this challenge. Our initial efforts are focused on discharging patients from our inpatient units earlier in the day to enable patients in the ED to be admitted."

Diversity
Increase the level of diversity in BMC's management team to include 22 percent of roles being held by people of color.

Q1 results: Diversity statistics are collected once a year and therefore currently unavailable. However, BMC has launched programs to address this goal, including expanding recruiting sources, outreach to a range of professional associations, and working to develop and grow the careers of current staff.
E: Efficiency: The wise use of hospital resources
Operating Income: Meet or exceed operating income of $7.5 million.

Q1 results: To reach the FY2015 goal of an operating income of $7.5 million, the goal for Q1 was an operating income of $3.8 million. BMC did not meet this goal, achieving an operating income of $3.2 million.

"Our operating income has been negatively affected by lower patient volumes and increased lengths of stay," says Richard Silveria, Senior Vice President of Finance and Chief Financial Officer. "We are looking at ways to address these issues both in the short and long term, particularly as the health care landscape continues to change."

Hospital Length of Stay
Achieve an observed/expected length of stay index for inpatient admissions of 0.989 days, the UHC 25th percentile.

Q1 results: BMC did not achieve this goal, with a length of stay index of 1.054 days.

"Providing safe, high quality care with an optimal length of stay is crucial to BMC's operations, especially as we plan for our new campus design in the coming years," says Bell. "Our early efforts have focused on making performance data available to all medical and surgical services, and establishing a control center to expedite inpatient tests on a day-to-day basis. Given that this is another new goal for us, we are just at the beginning of the journey, but the clinical services and support services are rallying to help improve our performance."

Medical Expense of BMC HealthNet Plan Patients
Achieve a 1 percent reduction in medical expense for BMC HealthNet patients who receive primary care at BMC.

Q1 results: Preliminary data reflects performance short of goal.

"The team working on this goal has built new collaborations between the health plan and hospital case managers, improved delivery of medications to patients at the time of discharge, implemented outreach to plan patients who haven't seen their PCP in over a year, and is working collaboratively to improve care for our sickest shared patients," says Hochberg.
S: Satisfaction: Making BMC a great place to work and receive care
Inpatient
Achieve 70 percent of patients giving BMC a 9 or 10 "Overall Rating of Hospital" on the Hospital Consumer Assessment of Healthcare Providers and Systems (HCAHPS) survey.

Q1 results: BMC surpassed this goal, with 71 percent of patients giving BMC a 9 or 10 overall rating.

Outpatient
Achieve a 78 percent score on the question "Likelihood to Recommend" on the Clinician and Group Consumer Assessment of Healthcare Providers and Systems (CGCAHPS) Medical Practice survey.

Q1 results: BMC did not meet this goal and achieved a score of 71 percent on the question likelihood to recommend the practice.

"We are very pleased to have met our inpatient goal in the first quarter and are working on several initiatives to further increase patient satisfaction across the organization," says Kristen Apa, Manager of Patient Experience. "Early success in inpatient areas is attributed to an increase in the Communication with Nurses domain. In the ambulatory areas, we have already seen success with projects related to information about delays and, as we expand this program, we hope to see our ambulatory scores increase."

Employee Engagement
Increase the commitment score on the Employee Engagement Survey by 3 percent.
Decrease number of work units in Tier 3 to 25 percent. (Work units and departments are rated in Tiers 1-3 on the survey, with Tier 3 indicating the need for the most improvement).
Employee engagement statistics are collected once a year and therefore currently unavailable. However, the most recent employee engagement survey showed a positive trend, particularly in decreasing the number of work units in Tier 3.

"In 2015, we are introducing many new programs to address areas where the employee engagement survey suggested we need to improve," says Lisa Kelly-Croswell, VP of Human Resources. "One major area, for example, was employee wellness, and we have already rolled out comprehensive free programs such as Care.com and LifeVest to help employees better manage work-life balance."
T: Total Revenue: Collecting appropriate payment for the delivery of exceptional care
Achieve a hospital net patient service revenue (NPSR) of $997.8 million.

Q1 results: To reach the FY2015 goal of a NPSR of $997.8 million, the goal for Q1 was a NPSR of $362 million. BMC did not meet this goal, instead achieving an operating income of $356 million over the first four months of FY2015.

Volume
Inpatient – Meet or exceed 26,632 patient discharges.
Outpatient – Meet or exceed 761,688 outpatient office visits.

Q1 results:
Inpatient: To reach the FY2015 goal of 26,632 patient discharges, the goal for Q1 was 9,058 patient discharges. BMC did not meet this goal, with 8,422 patient discharges during the first four months of FY2015.

Outpatient: To reach the FY2015 goal of 761,688 outpatient office visits, the goal for Q1 was 246,791 outpatient office visits. BMC did not meet this goal, with 238,791 patient discharges during the first four months of FY2015.

"Our decline in outpatient volume is largely due to our recent inclement weather, and we will attempt to make up those numbers now that winter is over," says Silveria. "However it is important to note that inpatient volume has been down across the Boston market in recent years. We have put or will be putting a number of initiatives in place to address this issue, including working with our CHC network to discuss how to retain commercial and Medicare patients, working to reduce length of stay, and entering the Medicare Shared Savings Program."
A Specimen's Journey: The Department of Pathology and Laboratory Medicine
Some of the ways to move around BMC are obvious. Every day, staff walk down hallways, take elevators, push patients in wheelchairs, or walk across campus. But there are ways to get around the hospital that are not so obvious. For instance, every day patients' blood and tissue samples follow routes that many employees are not aware of. In honor of Medical Laboratory Professionals Week in April, BMC Brief staff followed both a blood and tissue sample on their journeys through the Department of Pathology and Laboratory Medicine.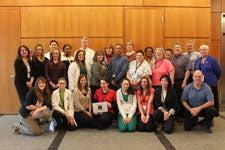 Pathology and Laboratory Medicine
A tissue or blood specimen's journey can originate from a number of places, including operating rooms, inpatient units, and outpatient blood draw stations. When specimens are collected by a nurse, physician, or phlebotomist, they are sent directly to the correct lab location. Most blood and tissue specimens go to Central Receiving, which receives all the specimens that come into the main lab, triages them according to urgent or routine testing, and sends them to the appropriate lab locations for testing. Central Receiving also acts as a resource for the hospital, answering phone calls regarding questions such as how to order tests, correct specimen types, and patient results. Tests that are sent out of the hospital are also handled through Central Receiving.
After going through Central Receiving, tissue specimens can be sent to a number of places, depending on what tests the patient requires. These specimens can go to:
Chemistry/Immunology: The clinical chemistry section analyzes tumor and blood markers, monitors therapeutic drugs, and performs toxicology screenings. The special chemistry section which includes immunology helps diagnose disease by identifying specific proteins or antibodies in blood and urine.
Hematology/Flow Cytometry: When a sample of bodily fluid, including blood and urine, ends up in Hematology, it will be analyzed through cell counts and diagnosis. Blood samples can also have their clotting ability tested. If a tissue sample goes to Flow Cytometry, it might be analyzed for tumor markers for leukemia/lymphoma, have the subsets of its T-cells analyzed or be tested for abnormal T-cells, or have its stem cells counted.
Microbiology/Molecular Diagnostics: Specimens from wounds, blood and body fluids, the respiratory tract, the gastrointestinal tract, as well as others, might go to this section, which includes bacteriology, mycobacteriology (i.e. tuberculosis), mycology, parasitology, and virology lab sections. These sections will help determine the cause of an infection, as well as the potential effectiveness of various antibiotics.
Pathology: A specimen in Pathology or Cytology will be used to diagnose disease and analyze its cause. In addition to analyzing tissue specimens, this section also performs autopsies on deceased patients and provides reports on the causes of mortality and morbidity to the patients' families and attending physicians.
However, not all blood samples go through Central Receiving or to one of the above labs. Some blood samples go to the Blood Bank, where they will usually be typed and crossmatched. The Blood Bank also maintains a stem cell processing lab and a tissue bank for implantation of human tissue. Blood components from the Blood Bank are used for approximately 19,000 transfusion annually.
Blood samples can also be sent to the Blood Gas Lab, where they are used to help diagnose and monitor certain respiratory conditions, identify certain acid-base imbalances that can occur in conditions such as kidney failure or uncontrolled diabetes, or to test patient electrolytes, such as sodium and potassium, levels.
There are some specimens that stay near the patient instead of going through Central Receiving or to the Blood Bank or Blood Gas Lab. These specimens are utilized in point-of-care testing, which is done by nurse practitioners, nurses, or medical assistants at patients' locations, so that a specimen doesn't need to be drawn and sent to the lab. This type of testing is performed at sites outside the central clinical laboratory, both within BMC and in the community health centers. These tests can be used as screenings or definitive tests, such as fingerstick glucose tests for patients with diabetes.
In addition to the many divisions a specimen can pass through, the Department of Pathology and Laboratory Medicine contains a number of divisions that provide support and regulation for the department. These include:
Outreach: The Outreach Operations section provides leadership to the clinical laboratories at five BMC-partnered community health centers. They work closely with each health center's administration and laboratory manager to ensure the quality of all aspects of laboratory testing and that the laboratories are complying with regulations and accreditation. This work centers on standardizing laboratory testing at each of the health centers and integrating care at the health centers with BMC.
Compliance: The Quality and Compliance section responds to laboratory service issues and coordinates relevant quality assessment initiatives, as well as coordinates safety programs, training, policies and procedures for the labs.
Lab Information Systems: A system on the BMC hospital network that streamlines order processing and allows for automatic transfer of lab results to clinical workstations and physician desktops.
Do you know a staff member or department who should be profiled? Send your suggestions to communications@bmc.org.
In Their Words
Patients share their BMC experience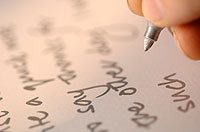 Dear Bonnie,
You may not remember me, but I remember you. My mother was one of your patients at BMC last July. You and your colleagues helped us navigate my mom's devastating diagnosis of metastasized endometrial cancer. Our situation was complicated by her longstanding diagnosis of acute schizophrenia, and her refusal—which persisted to the end—to accept her cancer diagnosis. You and your colleagues were so patient, kind, compassionate, and humane, both to her and to us. We are forever in your debt.
After my brother and I finally secured the guardianship status we needed, our mom was released to a skilled nursing facility, where she amazingly stabilized for a few months. She declined beginning in December, when she wound up back at BMC after a bad bleed. I sent greetings to you via one of your excellent colleagues with whom I worked at the time. Again, the care that she received, and the support for the family, far surpassed expectations. We feel so fortunate to have wound up at BMC.
My mom passed peacefully last Wednesday. During her funeral a couple of days ago, I asked her priest to thank all her caretakers, but I also singled out BMC and specifically you, Dr. Fleming, and Maureen Ferrari, her nurse case manager from December. I will always be grateful to you for your compassion and care, and I wish you all the very best. Your clients are so fortunate for their chance to work with you.
I'm heartbroken she is gone, but also glad she is finally at peace.
Hanover, N.H.
News of Note
BMC and BU Receive $2.3 Million for STEM Research
Boston Medical Center and Boston University have received $2.3 million in grants from the Massachusetts Life Sciences Center for capital projects and new equipment for science, technology, engineering and mathematics (STEM) education. BMC has specifically been awarded $1.74 million for the Lung Regeneration Initiative, which will be run in conjunction with BU, within the Center for Regenerative Medicine.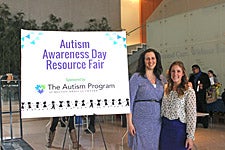 BMC Celebrates Autism Awareness Day
Autism Awareness Day at BMC
On April 2, the hospital's Autism program celebrated World Autism Day with a fair showcasing BMC's services and the services the program's community partners offer. In addition to the Autism program, participants in the event included Easter Seals, Till Autism Support Center, Boys and Girls Club of Dorchester, the Boston University Center for Autism Research Excellence, and BMC's Healing Pups.

The Autism program is housed in the Developmental and Behavioral Pediatrics unit and serves approximately 150-200 families annually. One of the families includes Liz Gomes, an event attendee whose son has autism. "It's a phenomenal program," says Gomes. "There's a group of moms who sit down together and for once everyone understands our world. Outside, people might not understand when our children have tantrums, for example, but in that room, it's normal, and it's very comforting to have that opportunity."
BMC PPE Video Appears in New England Journal of Medicine
In March, the New England Journal of Medicine published a video in clinical medicine on its website created by Rafael Ortega, MD, Vice Chair of Anesthesia and Associate Dean of Diversity and Multicultural Affairs at BUSM, Nahid Bhadelia, MD, a BMC epidemiologist, Maureen McMahon, RN, Director of Emergency Management, Dahlia Gotzmann, Emergency Management Specialist, along with BUSM medical students Osamede Obanor, Kyle Cyr, and Priscilla Yu. The video, entitled "Putting on and Removing Personal Protective Equipment," teaches caregivers the proper way to use PPE when caring for patients with diagnosed or suspected Ebola.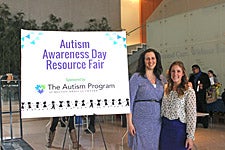 BMC Psychiatry Residents
BMC Residents and Faculty Volunteer at Rosie's Place
In March, BMC Psychiatry residents Ryan Peterson, Paul Nye, Yohanis Anglero, Karan Verma, Daryl Blaney, Karlin Nazario, along with BUSM student Vanessa Wu and Sparsha Reddy, MD, and Karthik Sivashanker, MD, from the West Roxbury Veterans Administration hospital, volunteered at Rosie's Place, a women's shelter in Boston. The volunteers helped make meals and served approximately 75 women.
Elizabeth Klings, MD, Named Director of Center of Excellence in Sickle Cell Disease
Elizabeth Klings, MD, Medical Director of the Department of Respiratory Care and Assistant Professor of Medicine at BUSM, has assumed the role of Director of the Center of Excellence in Sickle Cell Disease at BMC and BUSM. The Sickle Cell Center coordinates teaching for fellows, house staff, and medical students in the care of patients with sickle cell disease. Klings joined BMC in 2000. She received a Bachelor of Arts and a medical degree from New York University and completed a residency in internal medicine at BMC and fellowship training in pulmonary and critical care at BUSM. Recently she led a group of 24 adult and pediatric hematologists, pulmonologists, and cardiologists to develop the first clinical guidelines for the diagnosis and treatment of pulmonary hypertension in sickle cell disease, sponsored by the American Thoracic Society.
Awards and Accolades
BMC Named One of the Best Places to Work in Healthcare
BMC has been named to Becker's Healthcare "150 Great Places to Work in Healthcare" for 2015. The annual list features provider organizations, including hospitals, health systems and ambulatory surgery centers, as well as nonprovider organizations, such as electronic health record providers and IT vendors. Winners are chosen based on workforce-centric awards received, benefits offerings, wellness initiatives, and efforts to improve professional development, diversity and inclusion, work-life balance, and a sense of community and unity among employees.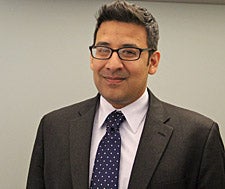 Roshan Hussain, MPH, MBA
Roshan Hussain Joins UHC Performance Improvement Comparative Data Operations Committee
Roshan Hussain, MPH, MBA, Director of Analytics and Public Reporting, has been invited to join the University Healthcare Consortium Performance Improvement Comparative Data Operations. UHC is an alliance of the nation's leading nonprofit academic medical centers and their affiliated hospitals.

In this role, Hussain will provide input to UHC leadership on the development and implementation of performance improvement initiatives, help identify current and future performance improvement and comparative data needs, identify user experience expectations of the performance improvement program and UHC data products and services, and review and evaluate potential partnership opportunities around performance improvement and/or databases.
BMC Earns High Marks for Electronic Medical Record System
BMC has achieved stage 6 of the Healthcare Information and Management Systems Society (HIMSS) Analytics Electronic Medical Records Adoption Model. HIMSS' model evaluates the progress and impact of hospitals' EMR systems nationally. Progress is measured and tracked in eight stages (0-7), with the highest stage representing full electronic management of patient care.

Stage 6 hospitals are considered to have achieved a significant advancement in their IT capabilities, including online physician documentation and ordering, medication barcode scanning, and the ability to provide data to key stakeholders. These hospitals are well-positioned to successfully address many of the current industry transformations, including meaningful use criteria in the American Recovery and Reinvestment Act, and pay for performance, and government quality reporting programs. There are three hospitals in Boston, including BMC, that have achieved stage 6 status and one hospital that has achieved stage 7.
BMC Awarded for Environmental Practices
BMC has been awarded the Healthy Hospital Award from Stryker Sustainability Solutions, a provider of reprocessing and remanufacturing services for medical devices. The award honors BMC's dedication to reducing waste and investing in environmentally sound health care practices. Through Stryker's recycling programs, the hospital reduced supply costs by more than $318,000 in 2014 and diverted around 6,000 pounds of medical waste from landfills.
Jean Ramsey, MD, MPH, Receives Dr. Allen Crocker Health Services Award
Jean Ramsey, MD, MPH, a pediatric ophthalmologist at BMC and Associate Professor of Ophthalmology and Pediatrics at Boston University School of Medicine, has been named a recipient of the 2015 Dr. Allen Crocker Health Services Award from the Commonwealth of Massachusetts Executive Office of Health and Human Services, Department of Developmental Services. Presented annually, the award recognizes an individual or organization that mirrors the life of Dr. Crocker and his respect for and value of individuals with a disability.

Ramsey, who also serves as BUSM Associate Dean for Alumni Affairs and Vice Chair of Education and Program Director for the Department of Ophthalmology, was chosen because of her excellence in including individuals with disabilities in her clinical practice, increasing the cadre of people who joyfully and compassionately care for individuals with disability, focusing on individuals' capabilities rather than their disabilities, and advocating for equity and social justice.
Robert Vinci, MD, Receives Robert S. Holm Award
Robert Vinci, MD, Chief of Pediatrics, has been named the recipient of the Robert S. Holm Award from the Association of Pediatric Program Directors. The award is given annually to a past or present pediatric program director who has made extraordinary contributions in program leadership and support of others as a mentor, advisor, and role model.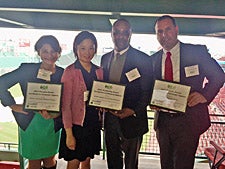 TransComm
TransComm Wins Massachusetts Excellence in Commuter Options Pinnacle Award
TransComm, which coordinates transportation for people who receive care from, are employed by, or study at BMC, BUMC, and the Public Health Commission, has received the Massachusetts Excellence in Commuter Options (ECO) Pinnacle Award from MassCommute, the Massachusetts Coalition of Transportation Management Associations, the Massachusetts Department of Transportation (MassDOT), and MassRIDES, the statewide travel options program. The award honors TransComm's work in supporting and encouraging employees who use green, sustainable, and healthy transportation options. The Pinnacle Award is the highest level of award given by this group.