This is who we are. This is who we have always been.
Boston Medical Center serves the many communities that make up the City of Boston. We see diversity and inclusion through that lens—our employees are an extension of our community and reflect the diverse, unique neighborhoods that make up this great city.
While we have robust programs like Employee Resource Groups, diversity trainings and even a Diversity Council, we believe that our energy is best spent fostering close community partnerships and developing programs that naturally support the work of our people. We listen, and we innovate new and productive ways to integrate diversity and inclusion principles and practices into our work every day.

Our Initiatives
Mentoring Programs
Professional Development
Community Partnerships
Youth Outreach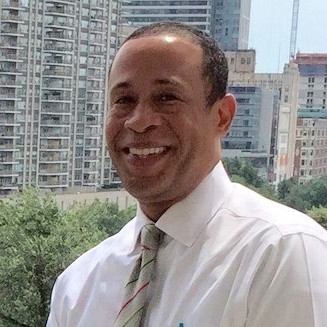 What It's Like to Work at BMC
"BMC owns and operates one mail order pharmacy and three brick-and-mortar pharmacies on campus. I oversee those--we have 150 employees. I was born and raised in New York, graduated from school and worked in Delaware, and then came to BMC in 2014. I love Boston--it's an amazing city.
I've been on the Initiative to Change BMC Culture and sat in on meetings that help try to make BMC make more sensitive to different races, LGBT individuals, etc. We want all departments within the hospital to share experiences and move toward the same principles. BMC's mission is why we work here. It's hard work, but it's worth it at the end of the day."
- Sebastian Hamilton
Director of Outpatient Pharmacy Services